It all began with a cup of tea, a pen and a little bit of free time.
Dan Bell, 25, had just finished his masters degree in Ecology, Evolution and Conservation.
It had been a challenge, but an interesting one, and now it was time to find his next big life plan.
It could be a job for a company but it would most likely be a PhD. Either way, it was time for Dan to sit on the couch with a wee cuppa and ponder things.
It had been a while since he had free time, so he picked up a pen and began to draw. He struck upon the idea of copying a picture from his childhood – the map of Middle Earth from the books of author J.R.R. Tolkien.
"I've always been a bit of a doodler, and have always been a fan of Tolkien's work," says Dan.
"I drew a map of Middle Earth just out of interest and decided to share it on social media."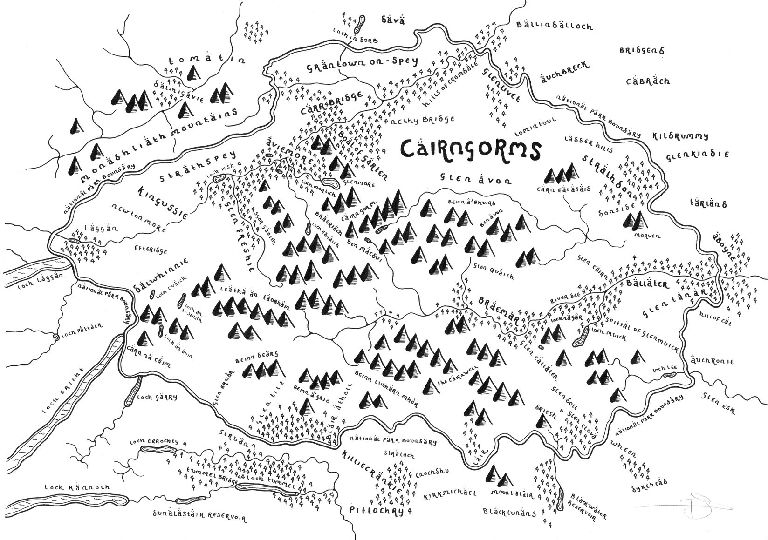 This was in September last year – the response online was immediately positive.
So Dan picked up his pen again – and with it a bigger idea. What if he drew real life places in the same Tolkien style?
Off he went, trying to "re-imagine" 15 of the UK's national parks, and the result of his work is more than a little impressive.
Fans have completely fallen for the drawings and in the last few weeks, Dan has had commissions from as far as America and Switzerland.
His versions of the Cairngorms National Park and the beautiful cartography of Loch Lomond have been a hit, with Scots helpfully chipping in with spelling checks and points of interest.
"I don't have a background in this at all, I just have a steady hand and a lot of patience," says Dan.
"I just sit at the table with a cup of tea and keep drawing."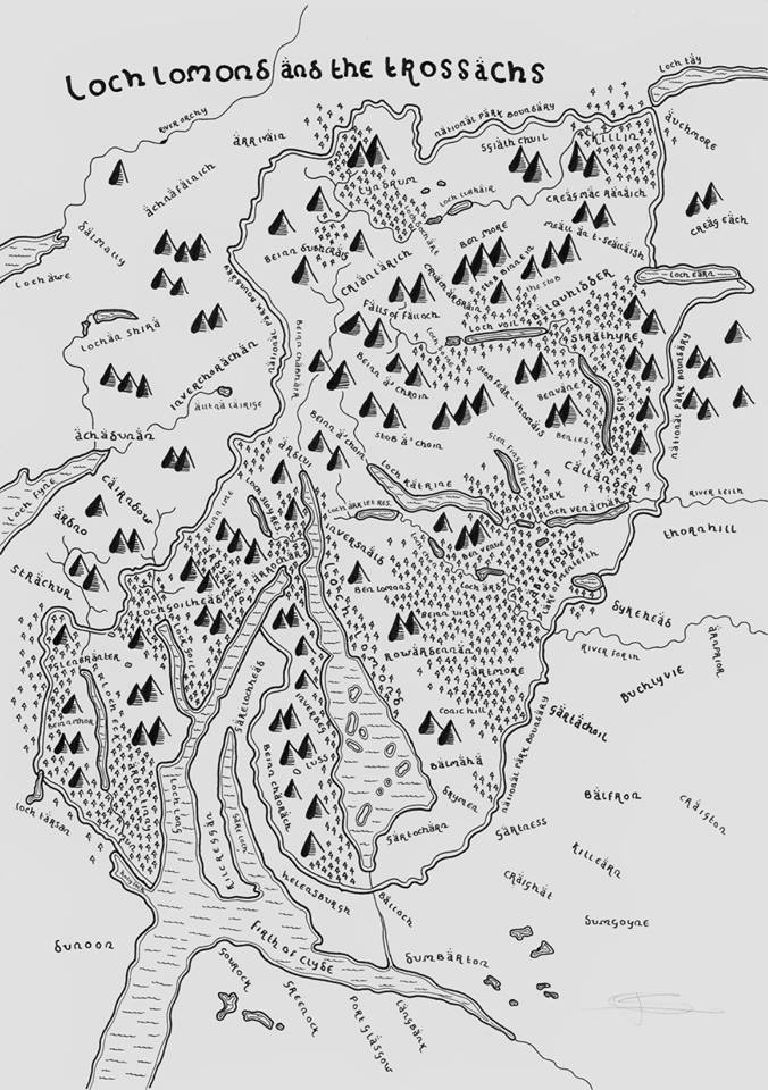 Tolkien's books included The Hobbit, The Lord of the Rings and The Silmarillion.
Published in 1954, The Lord of the Rings is one of the most successful novels ever written, having sold more than 150 million copies.
Dan's works are an imagining of scenic sights and not a strict representation, but Dan is happy to take requests for additions from other keen hill walkers such as himself.
For a chap with no firm cartography training, just a GCE in Art, it has all been quite exciting.
So much so, that those first two life plans he had been pondering have temporarily been replaced.
"Taking requests and drawing these maps has become full time for me at the moment," he says.
"I sell them on the side to keep me going.
"It's going so well, my original plan had been to do my pHd but this is taking up so much of my time, I'm going to run this for a while and see how it goes."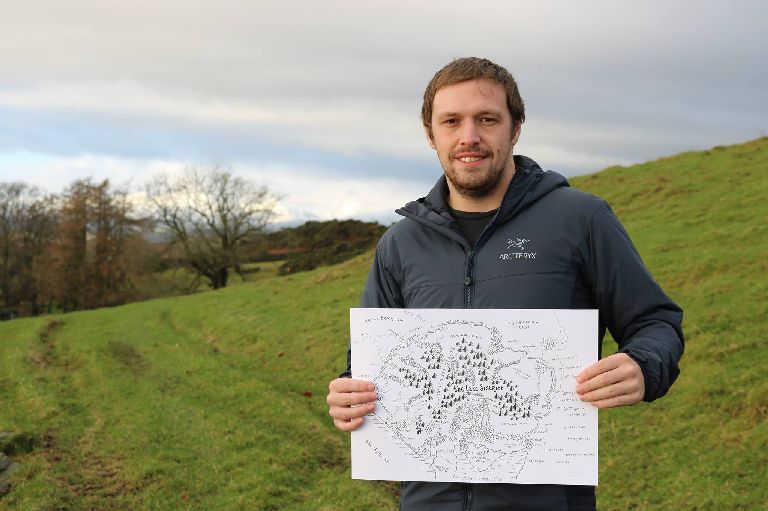 Dan has also had requests to Tolkein-map certain provinces of the US and Australia and several national parks across the world.
However, he is currently finishing off the tenth of his 15 national parks and is committed to reaching the end of that series.
"I'm aiming to do one a week," says Dan. "My family are so pleased for me, my parents especially are very happy and have been helping posting out the prints for me.
"It just goes to show, with a pen and a cup of tea, you can rule the world."
To keep up with Dan and his map mission and to see where he goes next you can follow his adventures on his Twitter page and on is Facebook page Middle Earth's Maps.