How far would you go to have your voice heard?
Of all the stories to surface from the suffragette movement, there are two from Scotland that seem particularly poignant.
One is a mystery, never solved, and the other is the story of a young girl, who was small in stature but not in heart.
The first took place on the night of May 21, 1913, when the suffragette movement across Britain was gathering strength.
This was the year that Emily Wilding Davison, a firm supporter of women's rights, would fall beneath the hooves of the king's own horse at Epsom racecourse.
Up in Scotland, in the city of Edinburgh, a woman scrambled up a stony path in the dead of night with a bomb in her handbag.
She was at Blackford Hill, at the resting spot of the esteemed Royal Observatory, which at that point in time only employed men.
She crept up, placed a clay vessel packed with gunpowder at the foot of its walls, and fled.
The explosion shook the foundations of the building, shattering windows, splintering the middle floor inside and cracked the masonry of the tall West Tower.
As the Dalkeith Advertiser reported the next day: "The bomb exploded about one o'clock in the morning, causing considerable damage…The perpetrators left behind them a ladies' handbag of the kind used for shopping. It contained a few currant biscuits wrapped in paper, a couple of safety pins, and in the grounds were found two pieces of paper.
Scrawled in ink on one of the scraps of paper was the phrase: "How beggarly appears argument before defiant deed. Votes for women."
Other than these few clues and a small amount of blood found at the scene, the bomber was never caught, though police suspected – and papers claimed – the suffragettes were responsible.
They mystery of who the bomber was has never been solved.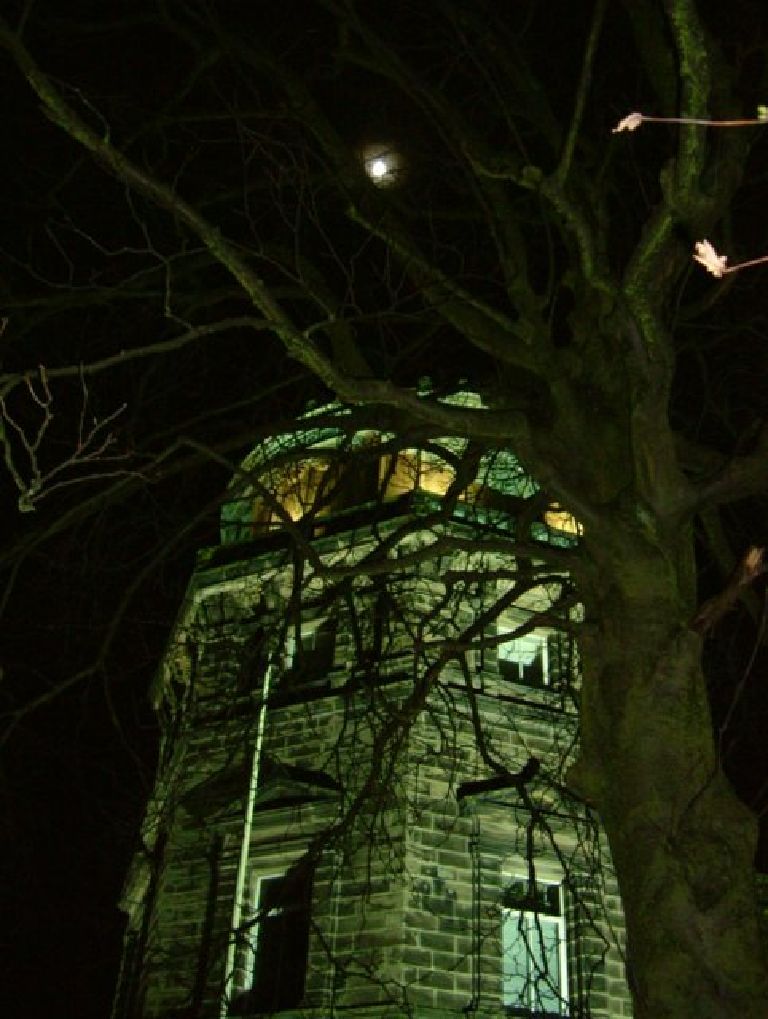 The second story is about a girl who was very well known.
Bessie Watson was born on July 13, 1900, and lived in a small house in Edinburgh.
As a young girl, Bessie was described as delicate and a little frail, so when her aunt Margaret contracted tuberculosis her parents were really worried she too would fall ill.
They struck upon the idea to encourage her to take up the bagpipes in a bid to strengthen her lungs.
She was only a wee thing, so a pipe maker on Grove Street made her a special half-size set.
One day, when she was out with her parents, they passed by the Women's Social and Political Union on Queenferry Street.
Attracted to the bright adverts for it, Bessie was enrolled to play her pipes and in doing so, she and her mother became members.
When she was nine-years-old, she put on her sash and she took part in a historical pageant and political march through Edinburgh.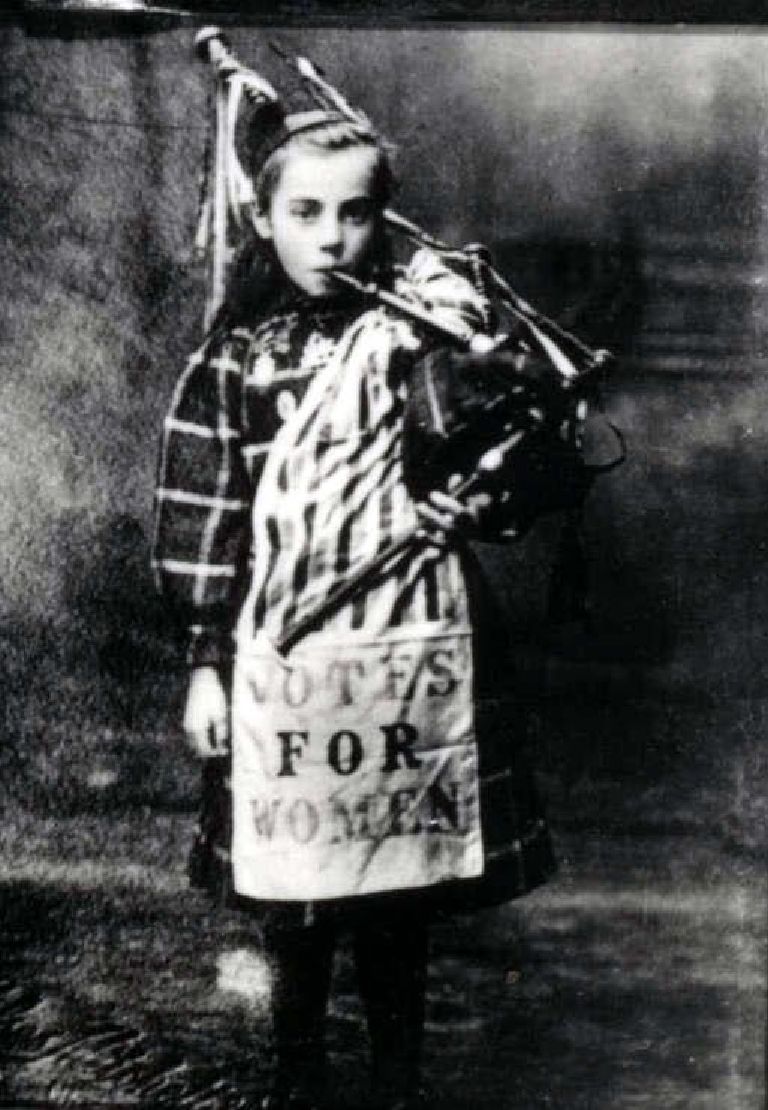 She would wear the colours of the marchers in ribbons on her pigtails at school and when members ended up in prison in the city, she would head down to play her bagpipes outside Calton Jail so they could hear her.
Inside their cells, many of the women were on hunger strike. Force feeding was a common and painful ordeal.
Perhaps the most famous account of the force feeding was written by Sylvia Pankhurst, an extract of which reads as follows;
"My gums, when they prised them open, were always sore and bleeding, with bits of loose, jagged flesh… sometimes the tube was coughed up three or four times before they finally got it down. Sometimes, but not often – I was generally too much agitated by then – I felt the tube go right down into the stomach; a sickening, terrifying sensation, especially when it reached the breast. My shoulders were bruised, my back ached during the night… Infinitely worse than the pain was the sense of degradation."
Bessie's bagpipes were of great comfort to the Scottish women who lay listening to her from behind bars.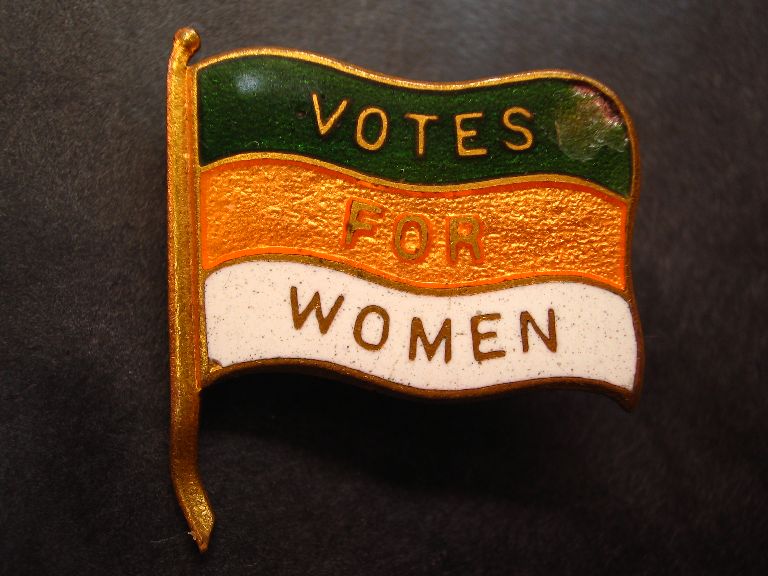 February 6, 2018 marks the 100th anniversary of parliament finally giving women the vote in elections.
It was massive victory, however, not a complete one.
The Representation of the People Act passed gave the vote to 40% (circa 8.5 million) of women.
They had to be aged 30 and over, while at the same time the act lowered the age of men to 21, and younger if those men were in the armed services.
The act also required women to be included on, or married to someone on, the electoral register, to be a property owner, or a graduate voting in a university constituency.
There was still a long way to go but it was a major first step.
In Scotland, the women who fought for change had played a leading part in the battle for equal rights.
They burned down buildings, the grandstands at Ayr and Perth racecourses, poured acid in post boxes to destroy mail and burned the slogan 'votes for women' into the greens of golf courses with acid. All were linked to areas where men were allowed and women were not.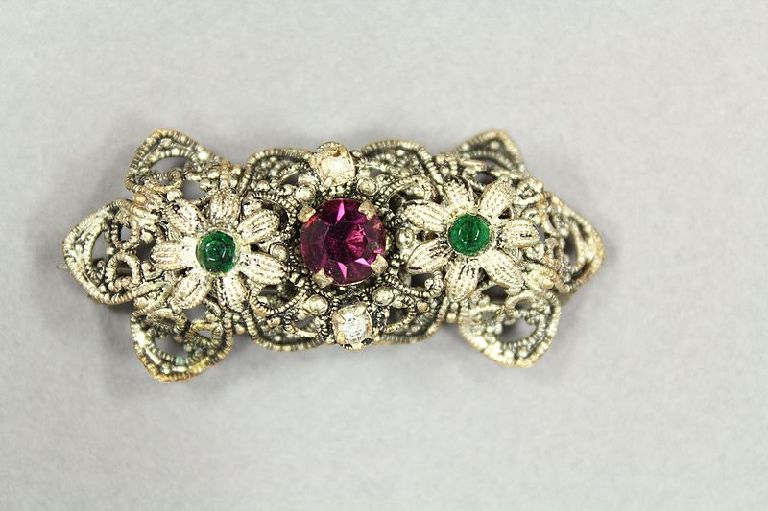 The most comprehensive history is Leah Leneman's 'Guid Cause: the women's suffrage movement in Scotland' (1995) which covers the period 1867 until after World War 1 and includes a list of Scottish women who were active suffragettes.
The movement was most prominent in Edinburgh, Glasgow and Dundee, but there were smaller groups of suffragettes in other parts of Scotland.
Helen Crawfurd was one member, imprisoned in both Holloway Prison and Duke Street Prison during a prolific career of window-breaking.
Janie Allan barricaded herself into her cell at Holloway and allegedly stood against several police officers with crowbars in a stand against the practice of force-feeding within that prison.
Non-militant 'suffragist' groups were also found countrywide – from Ayrshire to Orkney – and involved thousands of Scottish women of all ages and from all backgrounds.
Most of these women laboured not only for the right to vote, but also for the right to higher education, to separate legal existence from their husbands, and to be actively involved in local government.
Here are some of the Scottish suffragettes who risked everything to have their voices heard.
The hunger strikers
Marion Wallace Dunlop, from Inverness, was the first and one of the most well known British suffragettes to go on hunger strike.
She had studied at the Slade School of Fine Art and had illustrated books such as Fairies, Elves, and Flower Babies and The Magic Fruit Garden.
Marion became an active member of the Women's Social and Political Union and was first arrested in 1908 for "obstruction" and again in 1908 for leading a group of women in a march.
In 1909 she was arrested a third time, this time for stenciling a passage from the Bill of Rights on a wall of the House of Commons which read: "It is the right of the subject to petition the King, and all commitments and prosecutions for such petitioning are illegal."
Choosing to go on hunger strike appears to have been entirely her own idea. Behind bars, she sent a letter to the then Home Secretary, Mr. Gladstone, demanding an application to be placed in the first division as befitted one charged with a political offence. She announced that she would eat no food until this right was conceded.
Mrs. Pethick-Lawrence noted that Wallace-Dunlop had found a "new way of insisting upon the proper status of political prisoners, and had the resourcefulness and energy in the face of difficulties that marked the true suffragette".
She endured 91 hours of fasting before she was released on the grounds of ill health. Hunger striking went on to become official WSPU policy and as a result, in September 1909, the British Government introduced force feeding in prisons.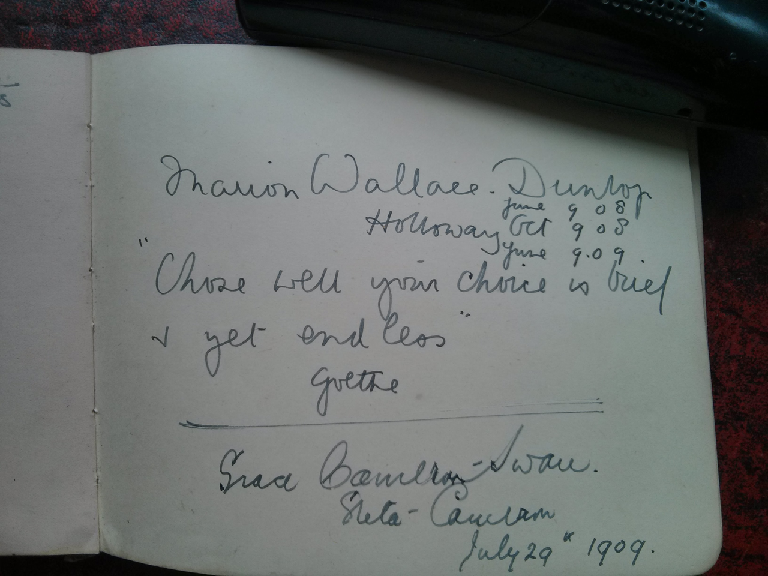 The handbag bombers
Edinburgh wasn't the only city to be targeted by suffragette bombs. In Glasgow, Ethel Moorhead and Dorothea Chalmers Smith, were jailed for eight months each for breaking and entering and attempted fire-raising at a property at 6 Park Gardens in the city.
Ethel became a symbol of the movement in Scotland, frequently in jail and one of the first women in the country to be force-fed through a tube.
Some small bombs, some made from tin cans and pipes, were found when the Kibble Palace in the Botanic Gardens was targeted in January 1914.
The Glasgow suffragette movement also allegedly attempted to blow up the aqueduct serving the city's clean water supply from Loch Katrine.
Two powerful bombs had been placed next to one of the structural supports leading from the Loch, about 42 miles outside the city, to the reservoir at Milngavie. At the time this reservoir supplied over 50 per cent of Glasgow's water.
The explosions never took place. One failed to ignite and the second was spotted by a watchman near to an abandoned handbag, two trowels and a sign, which stated that the destruction of the aqueduct was in protest against Emmeline Pankhurst's imprisonment.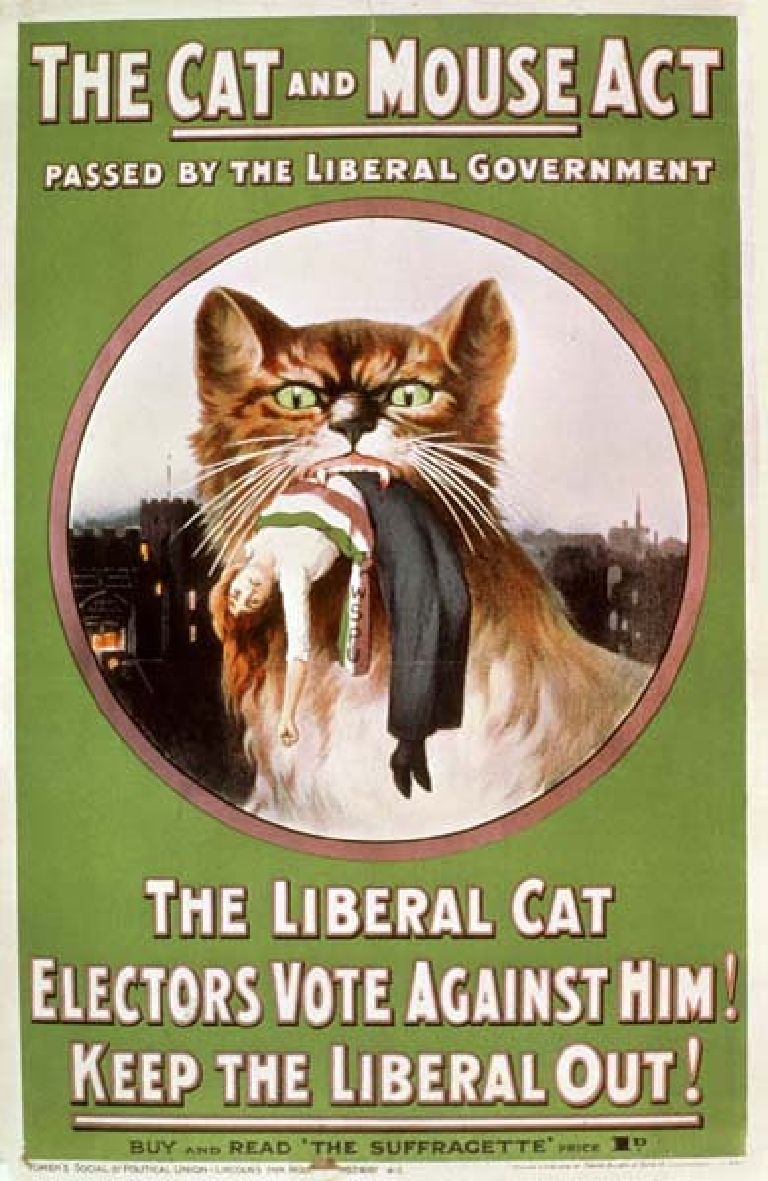 The General
A significant point for the suffragette movement in Scotland was a large rally in Edinburgh during 1909.
It was led by the formidable Flora Drummond, riding on horseback. A key figure in the movement, who had grown up on the Isle of Arran.
Standing at 5 feet 1 inches, her personality was bigger than she was. She had wanted to become a postmistress, but was refused as she was one inch shorter than the height requirements.
Although she went on to gain a Society of Arts qualification in shorthand and typing, she still carried a resentment about the discrimination which meant that women, because of their smaller average height, were prevented from taking on certain jobs.
When the suffragettes came calling, she answered loudly. She was quickly nicknamed The General for her habit of leading women's rights marches wearing a military style uniform with an officer's cap and epaulettes, whilst riding on a large horse.
Flora was known for her daring and headline-grabbing stunts, including slipping inside the open door of 10 Downing Street in 1906.
She was pregnant when she was imprisoned for her campaign stunts but later released on health grounds.
Several hunger strikes and eventual force feeding took a physical toll before she returned to Arran to recover and later concentrated her efforts on public speaking.
Flora remained prominent within the movement and in 1928 she was a pall-bearer at the funeral of Emmeline Pankhurst.
Marion, Ethel, Dorothea and Flora were names known across the country.
Scotland's suffragettes played an important role in the fight for women's votes.
World War One is often credited with bringing some women the vote in 1918, but the valuable work of Scottish women campaigning for that right cannot be underestimated or forgotten.