Most Scottish adults think parents should be allowed to hit their children, a survey for STV News suggests.
Eight out of ten Scots who participated in the poll said they had been smacked and most believe their parents were right to hit them.
It follows last week's announcement that the Scottish Government would back a ban on smacking.
The figures were revealed in an exclusive survey by ScotPulse on behalf of STV News.
When asked "Should parents be allowed to smack their children?" 17% of participants said "yes", while another 47% said yes "in some circumstances".
Many said they believed a small smack or tap is acceptable as a last resort.
Be Reasonable, a group campaigning against the ban, said the Scottish Government is "out of touch".
A spokesman said: "These findings are consistent with our own polling, which found 66% agree it is sometimes necessary to smack a naughty child and 74% think smacking should not be a criminal offence.
"The Scottish Government are so out of touch on this it is unbelievable."
Be Reasonable, which is backed by the Christian Institute and the Family Education Trust, said there is "clear evidence" a ban is not necessary.
At the moment, Scottish parents can claim a defence of "justifiable assault" after hitting their child.
The Scottish Government announced on Thursday it will back a proposal from Green MSP John Finnie to remove that protection.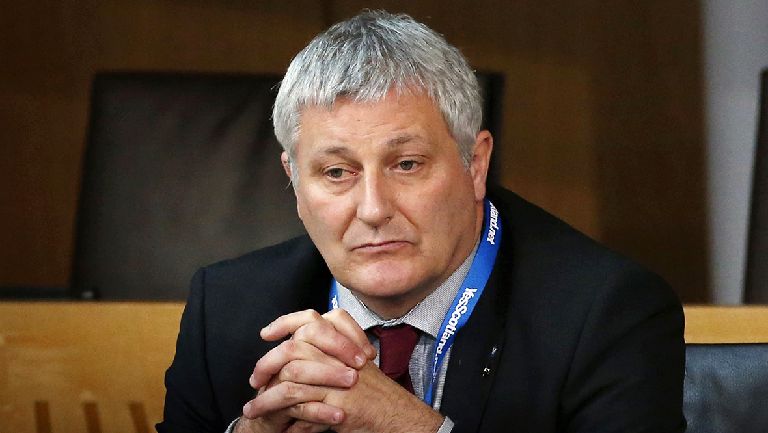 On Monday, Finnie said: "We see that the overwhelming majority of adults in Scotland were disciplined physically by their own parents, though barely a majority believe this was right.
"This number falls even farther when parents are faced with the decision of physically punishing their own children.
"The overwhelming international evidence is that the physical punishment of children does not work, and does them harm."
Mr Finnie said 75% of 650 people and organisations who participated in a consultation on his plans were in favour of banning smacking.
The Scottish Government's decision was welcomed by children's charity NSPCC and young people's commissioner, Bruce Adamson.
"Smacking goes against the basic values that we hold in Scotland in terms of human dignity and respect for children," he said.
Almost three out of four adults who were not smacked as children are against it, according to the ScotPulse survey.
More than a third of parents said adults should not be allowed to hit children and almost half of participants under 35 said smacking should be banned.
A Scottish Government spokesman said: "We believe physical punishment can have negative effects on children which can last long after the physical pain has died away.
"The proposed legislation is not a government bill."
ScotPulse polled 953 Scots over the age of 16 in an online omnibus survey. Results were weighted to reflect the Scottish population by age and gender.