There are plenty of welcoming faces commuters see each morning at Hyndland station in Glasgow.
The first belong to the cheerful staff at the coffee kiosk, while the second is that of a small furry chap, barely knee height with a smudge on his nose.
For a little over a year, a cuddle-loving pussycat has taken it upon himself to greet passengers at the busy little station.
As an unofficial rail ambassador, he indulges in gentle pats and leg rubs as each train comes in, then meanders off to the nearby Gartnavel Hospital to flirt with the nurses.
The lovable lad has become so popular he has his own Twitter following but it wasn't until STV News ran an article on the friendly feline in August that his bewildered owners found out what he had been up too.
It seems they had no idea their gallivanting moggy had been entertaining so many people and, although choosing to stay anonymous, they can confirm he does indeed have a loving home – he just chooses to adore everyone.
Without their knowledge, their cat – nicknamed Kyle by his fans – had been awarded an official badge and status from ScotRail and from the NHS, gaining not just one, but two posts of employment.
It has also just been confirmed he is to feature in his very own charity calendar, with proceeds going to the Beatson Cancer Centre where he likes to spend time.
People in the Netherlands and US have already placed an order, and many more are expected among his international fans given the original story on the station cat spread to publications as far as Russia and Brazil.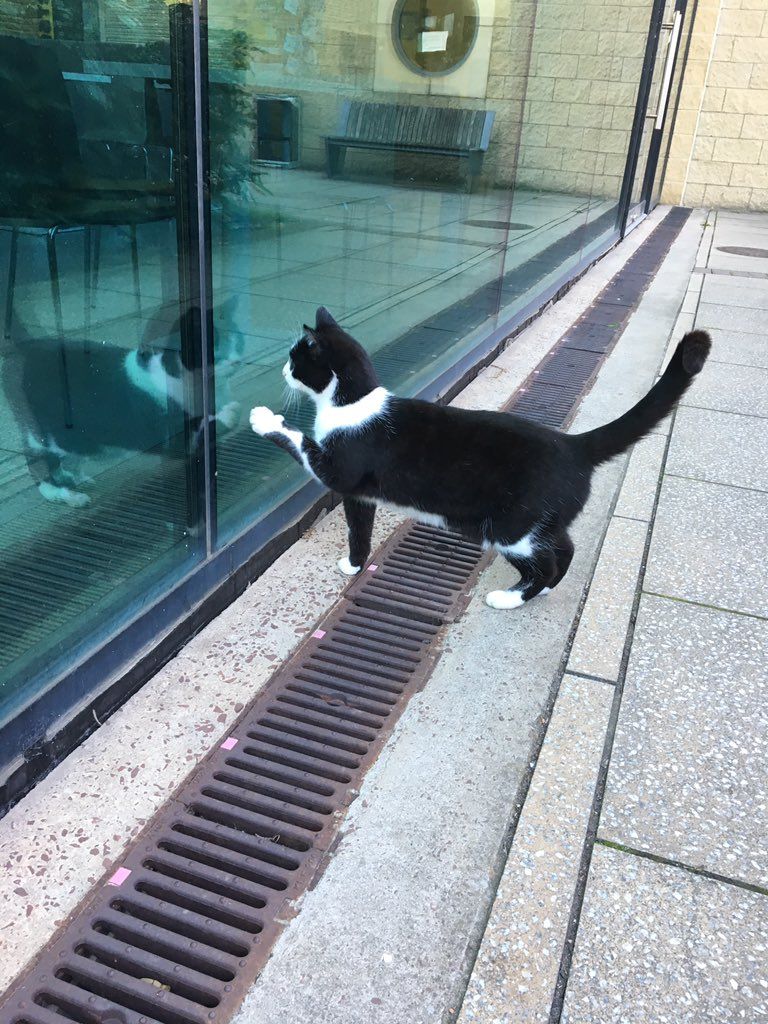 There may have been some clues to his shenanigans though, as he is certainly a lot bigger in the tummy department than he used to be.
"He's a wee fat thing now," says one commuter, who is regularly greeted with leg rubs.
"He's got a few women on the go at the hospital, he seems to be getting fed four times a day," says Katy Hanlon, 27, who works in the station's coffee kiosk.
"He's kept us entertained most mornings. He is super friendly, he'll plonk himself down in the middle of the path or he'll follow people until he gets attention.
"He gets really excited when he sees people he knows, he runs to them with his tail up."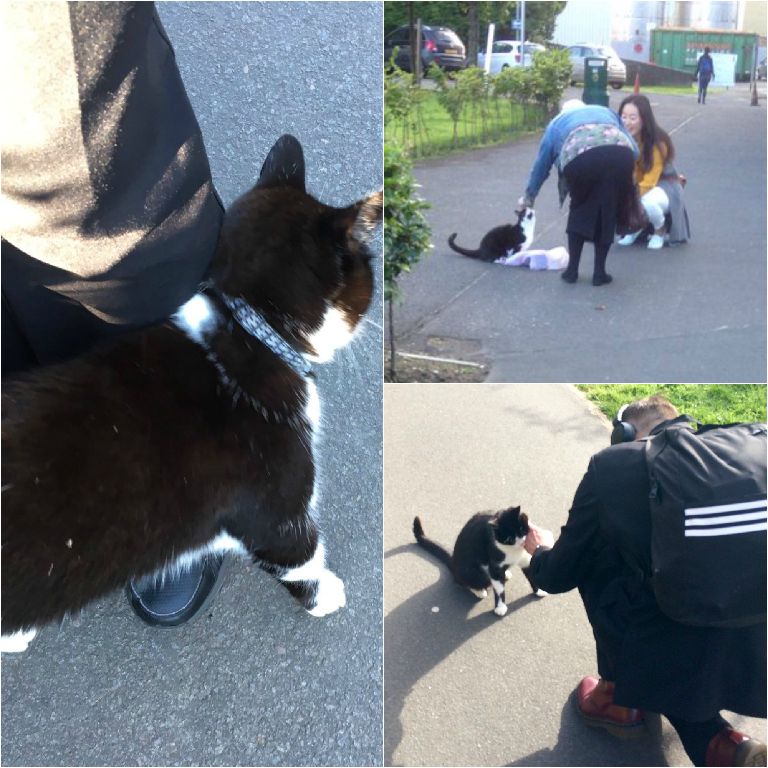 As for earning his keep, Scotrail previously confirmed to STV Kyle does seem to sleep a lot on the job, too.
A ScotRail Alliance spokesperson said: "Kyle really is the cat's pyjamas. We're purr-ty pleased that there's a security 'catrol' taking place at all hours of the day to enhance our team's efforts.
"He does seem to spend a lot of time sleeping, though."