A cuddly cat who has taken it upon himself to patrol his local railway station could be in line for an official job with the railway.
The fluffy black and white pussycat, nicknamed Kyle by passengers, has spent the last year cosying up to commuters at Hyndland station in Glasgow.
While not keen on being picked up, he is very happy to indulge in gentle pats and rubbing against people's legs.
"He's kept us entertained most mornings," says Katy Hanlon, 27, who works in the station's coffee kiosk.
"He is super friendly, he'll plonk himself down in the middle of the path or he'll follow people until he gets attention.
"He gets really excited when he sees people he knows, he runs to them with his tail up."
The lovable lad, who was initially named Kylie until railway staff realised he was a boy, spends most of his morning as an unofficial ambassador for the station before wandering off to greet the hard-working nursing staff at the nearby Gartnavel Hospital.
He has a few particular friends, it seems, at the Beatson West of Scotland Cancer Centre based there.
"He's got a few women on the go at the hospital, he seems to be getting fed four times a day," laughs Katy.
He has become so popular at the hospital, staff there recently awarded him with an Honorary Purrrfessor of Gartnavel Hospitals ID badge.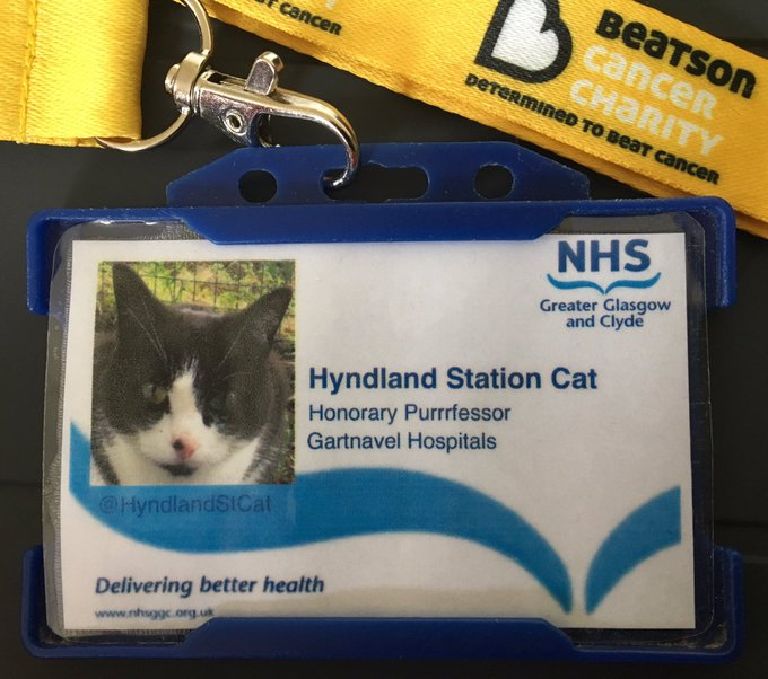 He also has his own Twitter page set up by an anonymous fan, with daily posts on his adventures in the area.
In a Twitter poll, fans voted for an official title for the dedicated cat, settling on The Cat Controller.
While both railway and hospital staff have yet to discover Kyle's owner, he has been spotted once or twice with a collar on, though the feisty feline always seems to manage to yank it off.
Although quite small when he first began his morning patrols a year ago, his fans say they are pleased to see how plump and happy he seems while working.
"He's a wee fat thing now," says Katy. "I'd be so embarrassed if he was my cat and he had this whole other life going on!"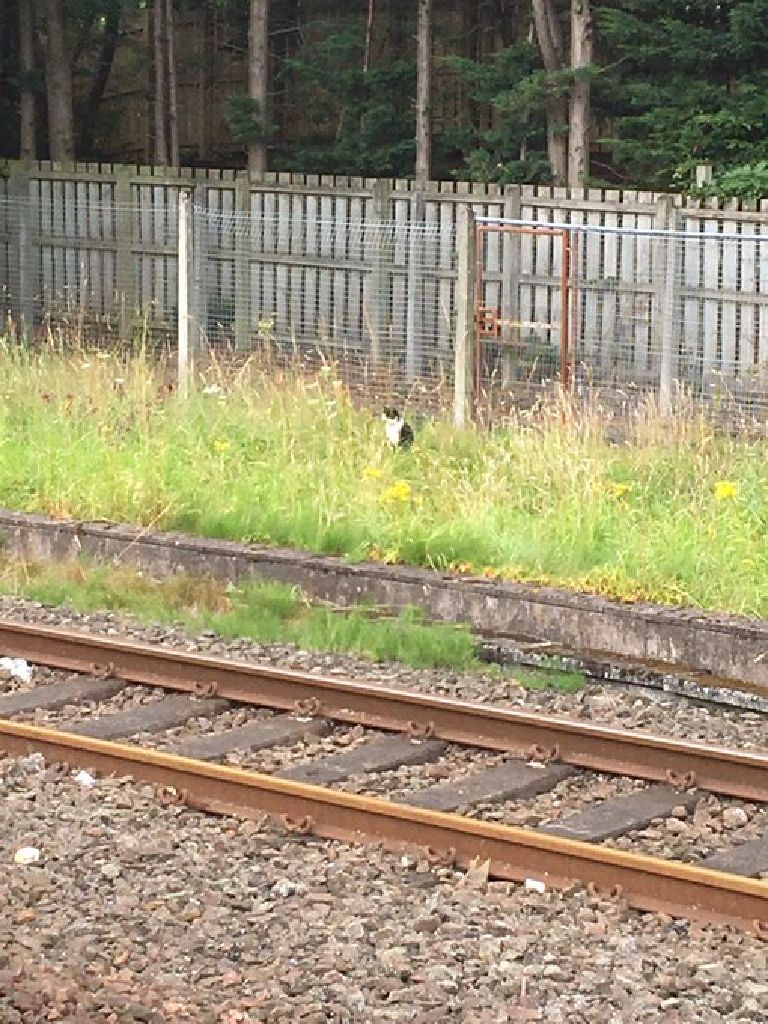 Kyle has taken to guarding the entire station, chasing other cats that come near it and even running at dogs if they are not on the lead.
"He has a strict on the lead policy," insists Katy. "I actually know of a Dalmation that's petrified of him. He refuses to walk by there."
The only clue as to the mysterious Kyle's origins is that he does seem to have a home to go to whenever it starts to rain.
Whenever the drops start to fall, witnesses have seen him head determinedly off to a drier destination.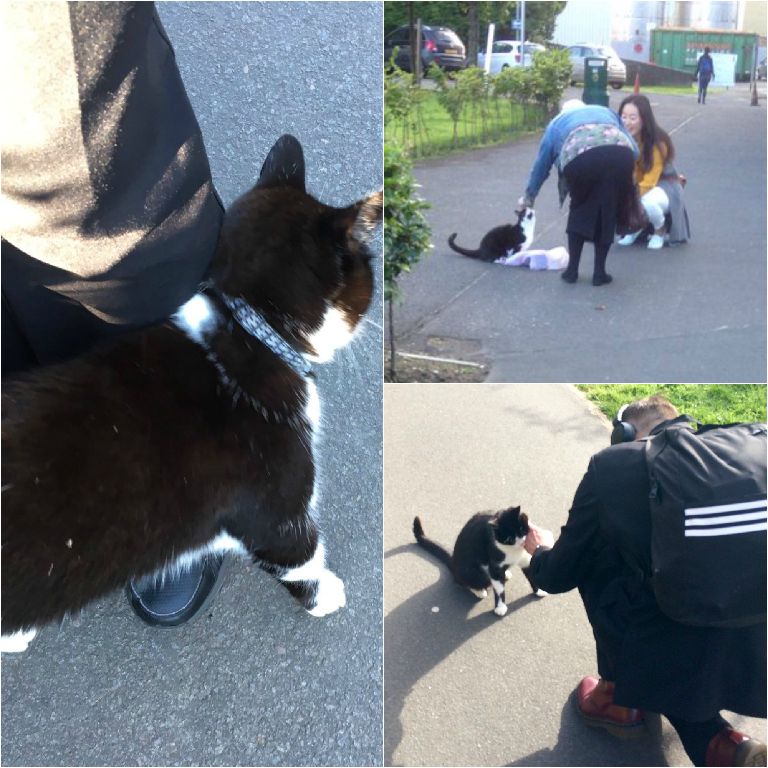 After a year of making commuters and patients smile, Kyle's fans are hopeful of him being granted an official job from Scotrail, with his very own badge.
A ScotRail Alliance spokesperson said: "Kyle really is the cat's pyjamas. We're purr-ty pleased that there's a security 'catrol' taking place at all hours of the day to enhance our team's efforts. He does seem to spend a lot of time sleeping though.
"As for a name badge – ours have pins, does he really want a piercing in order to sport it? Let's discuss over a hotdog."