Little more than a year ago, Keanon Kyles was mopping the floors of a Chicago newsroom as a janitor.
Keanon had been at ABC7 for years, a jolly giant with a smile for everyone, who had to hold down three jobs just to pay the bills.
Until, that is, his employer heard him sing.
"One of the music producers who worked there bumped into me down the hallway and asked how I was doing," says Keanon.
"I told her about a local music recital I was doing and invited her – I said you can stop by, no biggy, but I never thought she'd actually come."
Keanon sang opera. He sang it so beautifully, the producer was left reeling.
"She told me that the world needed to know about me," says Keanon, shyly. "I never imagined how big it would go."
After six years of cleaning bathrooms, Keanon's star was rising.
Interviewed by one of ABC's top reporters, his story was broadcast on the American network channel and picked up by other major news outlets.
One version was viewed online almost two million times.
Then, spurred on by the overwhelming messages of support from his new fans, Keanon found a listing for an opera in Scotland and applied.
"I emailed them some videos," says Keanon. "The next day, they emailed me and said I had a beautiful voice."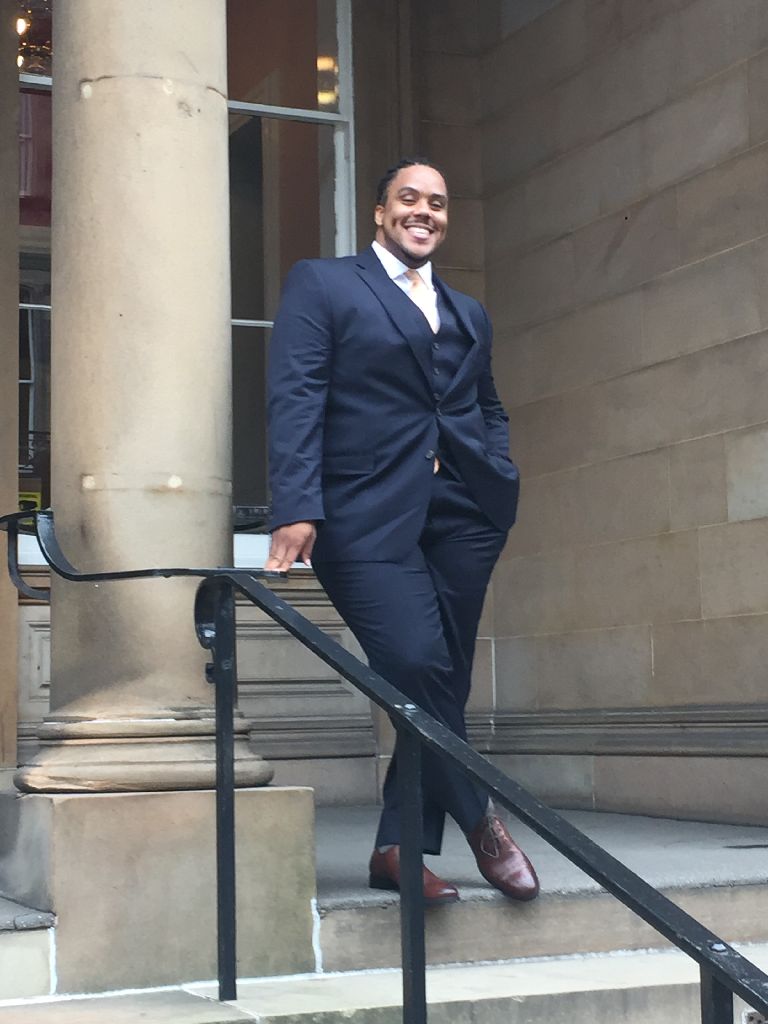 Keanon was offered a part in the Clyde Opera Group production of La Boheme and last summer he flew to Glasgow to sing his heart out.
Now, after a whirlwind year of gigs and auditions, the 29-year-old has been invited back to Scotland to take on his first lead performance with the company.
"This trip in particular to Scotland is the biggest by far as it's my first lead role in an opera," he says.
"It's the biggest role that I have done. My family are ecstatic for me. They've been on cloud nine since it all began.
"My mother keeps telling everyone her son is on the news."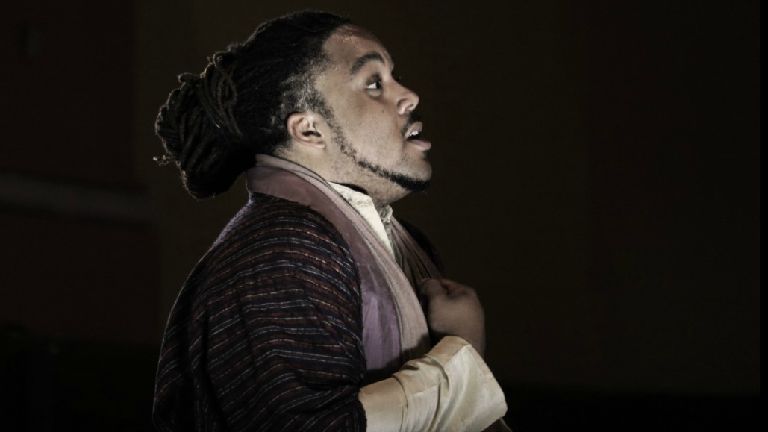 His mother, quite rightly, had never doubted him. Her son, after all, has been singing since he was a child.
"She put me into the Chicago children's choir when I was seven, along with my sister," says Keanon.
"Classical music was so beautiful – the chords, the phrasing – it grasped me and drew me in."
It was the beginning of a long journey for the boy who loved to sing.
Raised in the Beverly neighbourhood of Chicago's South Side, he went to Morgan Park High School and on to Columbia College.
Keanon graduated with a degree in music, moved in with his friends, but struggled to find work as an artist.
"I had bills coming my way so I knew I had to go for something," he says. "I ended up at the ABC building, the manager there really like me and offered me a full -time position, so I took it.
"It was the only thing I had going, so I took it on promising it would be just for a year, but seven years later it's paying off."
Keanon will take to the stage at Blythswood Hall on July 29 and July 30 in Rigoletto, alongside the rest of the cast from the Clyde Opera Group.
"My mother and my father are coming out to see me, too," he says. "I really love Scotland, so I'm going to try and build up my presence there so I can come back even more."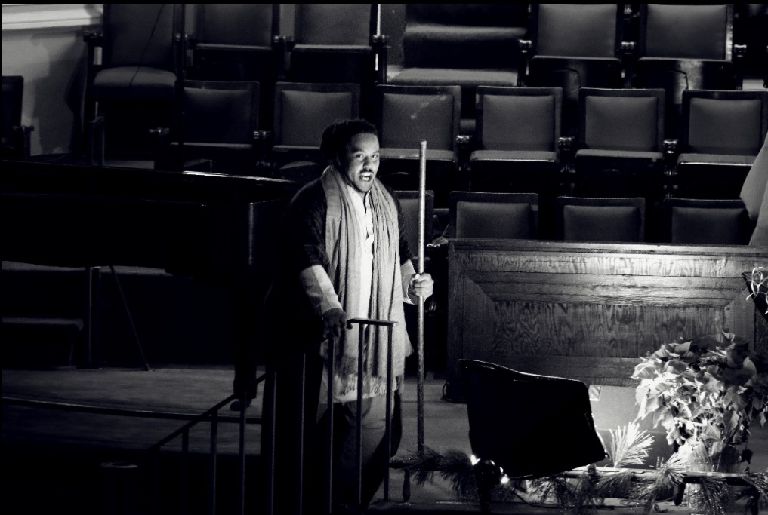 Keanon says his time spent in Glasgow has already helped him develop a "culturally diverse ear". He says there have only been a few occasions when he has struggled to understand the locals.
"Sometimes it sounds like it's all one big sentence," he says, laughing, "I just see lips moving!"
Despite only being here for two days, the singer says he can't wait to give the performance of his life.
"All dreams require work and dreams do come true when you work hard," says Keanon. "And this is my dream coming true."