By Chris Clements
A retired priest who was accused of abusing boys over three decades is unfit to stand trial.
One of the alleged victims, Pat McEwan, has spoken of his frustration at what he feels is a lack of justice.
The 89-year-old priest has been diagnosed with dementia, meaning the accusations will not be tested in court.
The clergyman, who cannot be named for legal reasons, was reported to the Crown Office in relation to alleged child abuse in Scotland from the 1950s to the 1980s.
Mr McEwan told STV News he was frustrated at the outcome, which he said has left him without justice.
He said: "I was only a child at primary school in 1958. When the new priest for the parish arrived on the scene, I was already getting groomed.
"Then I was at his mercy from then on in. That was the first priest who raped me.
"I felt an attachment, a fatherly kind – I was only a child. He saw vulnerability maybe. I didn't see him as the baddy."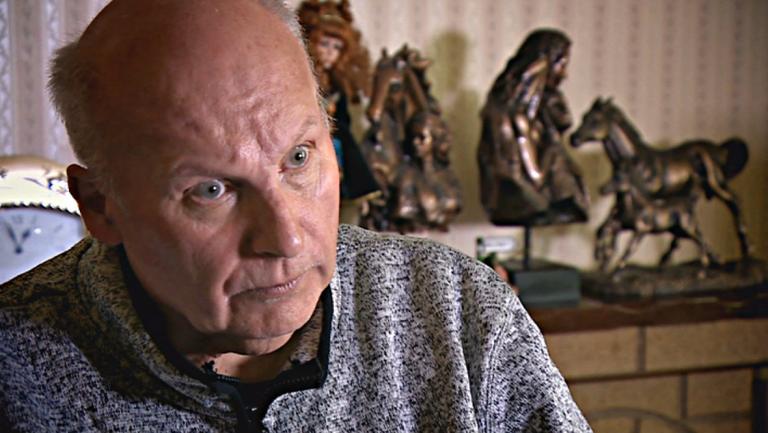 Mr McEwan first went to the police in 1998, claiming he had been abused by at least three priests in Scotland.
Since then, an attempt at taking a civil action against the Catholic Church failed as he did not have any corroboration for his claims.
However, last year a second person contacted the police claiming the same priest had molested them.
This led to a new police investigation and a report was submitted to the Crown Office.
Mr McEwan, who is involved in the In Care Abuse Survivors Scotland group, said: "There could be one, there could be two, there could be ten.
"All I was looking for was justice, right from the beginning."
However, after looking into the case, the prosecution service said it could not pursue the case because of the health of the suspect, who is in a retirement home abroad.
Mr McEwan added: "They [the Crown] said, 'We've had a letter from his doctor, he's bed-ridden, he's 89 and he has vascular dementia – so is unfit to plead'."
The 67-year-old continued: "Frustration plays a big part. I felt as though I hit a brick wall each and every time, and there's no justice."
A Catholic Church spokesman said said: "It is unfortunate and frustrating for Pat McEwan that these allegations cannot be tested in court. Sometimes in historic accusations this is what occurs due to the death of those accused or their health".
A spokesman for the Crown Office confirmed it was not pursuing the case.
He said: "The Procurator Fiscal received a report concerning an 87-year-old male in connection with alleged incidents occurring between 1957 and 1989.
"Following full and careful consideration of the facts and circumstances of the case Crown Counsel instructed that there should be no criminal proceedings at this time. "We reserve the right to raise criminal proceedings in future should the position change."