If you're going to open a cat cafe, the first thing you're probably going to need is cats.
Luckily, Gayle Ledger is one such person who attracts animals like fur on Velcro.
"I have a horse, four dogs, 11 cats and a goat," she says warmly. "I've always wanted to work with animals."
So much so, that for several years now her pot of dreams has been bubbling over with an idea where her other life goal could combine with her four legged one.
"I've always believed in the potential for animals to help people in need," she says. "My own mother battled cancer, and it gave her great comfort to spend time with animals. I think they took her mind off things.
"Then sadly, after she passed away, they were a comfort too for my father when he missed her. They were something outside of his family that he could talk too."
For Gayle, who has worked in a bank for 26 years, it seemed such a simple but potentially powerful mix – if she could set up a sanctuary where animals and people could come together, it could really help people like her parents.
Which is why she is delighted that her own cat cafe, Cats Meow Kittea Café, is set to open in Stirling this April.
"I want to work closely with social services and charity such as Age Concern to run sessions," she says.
"People who are feeling lonely, or children I've ready about who are too shy to read out loud in class, but feel happier reading to animals – those are the ones I want to help.
"Animals don't judge you on how you look or your religion – they just want a head scratch and to be fed."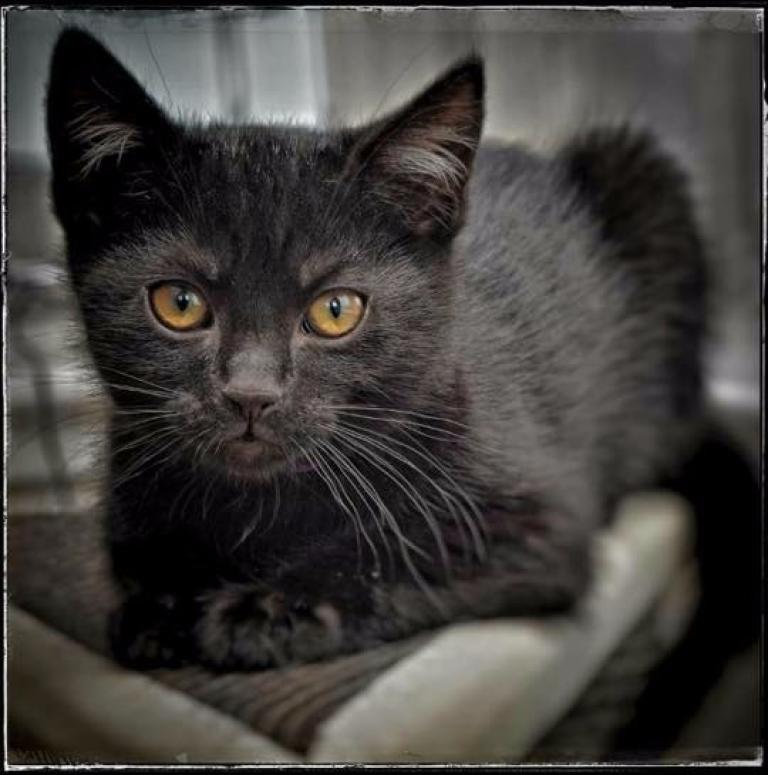 The biggest nudge in Gayle's planning came last year, in the form of a feral bundle of silver fur called Pearl.
Pearl was one of two feral cats she had spotted roaming around her small holding.
Then, one of the cats – Tiger – was run over and killed. Shortly after, Pearl was hit by a car too.
"We were told that one of the reasons she might have been knocked down was that she was out looking for another cat for company," says Gayle.
So after the little cat had spent six weeks in a cage to give her a chance to heal, a local farmer stepped in and said he had two semi-feral kittens in need of a home.
In the space of a month, Gayle had gained three cats, and the ball kept rolling.
Another friend, a veterinary nurse, got in touch to say that a rucksack had been left at their door with another bundle of abandoned kittens.
Teenie and Weenie joined the fur pack, with Itsy, Bitsy and Pearl.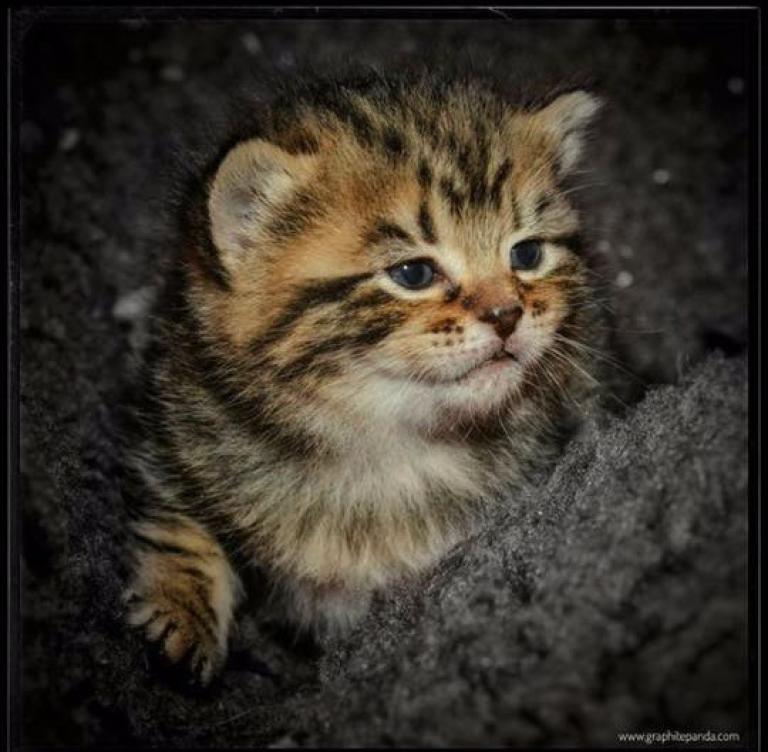 Then the local vet called again. A skinny black stray who liked to suck her tail had been brought in, and none of the local cat charities had space for her.
It was meant to be a short term foster placement, but then it turned out the little stray they named Sookie was not merely getting fat through generous food portions.
By the end of November, Gail had five bouncing kittens to add to her feline family.
Huey cries to be picked up all the time, Louie nibbles ears, Dewey likes sitting on shoulders, Daisy demands cuddles and Maisy likes to snooze a lot.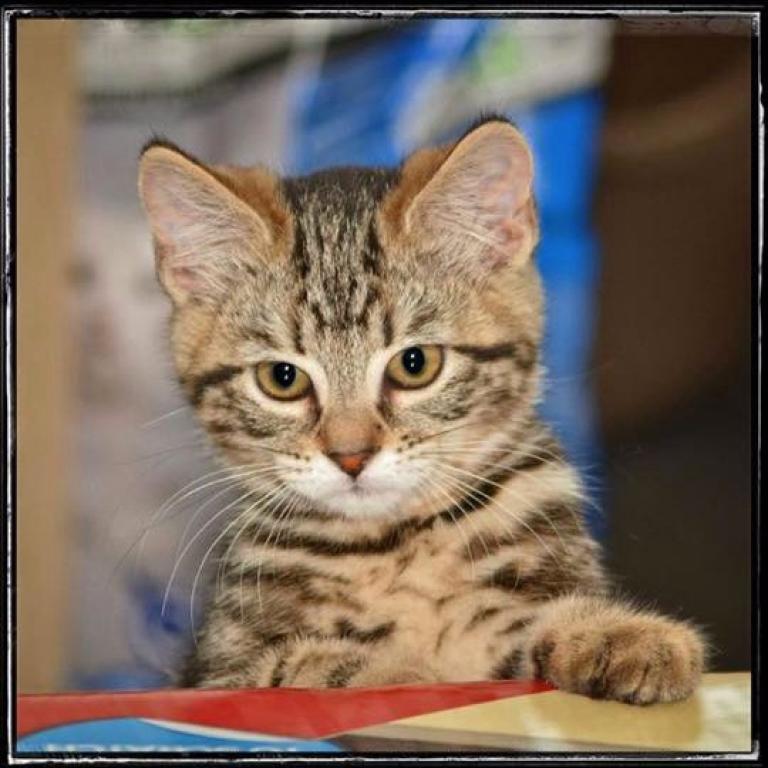 Gayle had 11 cats, the vast majority kittens, and one day when her friend was up visiting the words 'cat cafe' got mentioned for the first time.
"Well I've certainly got enough cats to run one," joked Gayle. But then she began to look at the idea seriously.
Everything made sense. It was what she had been looking for, but hadn't quite realised what it was.
Her pack of rescue cats could be there to help people who, perhaps in their own way, needed some kind of rescuing themselves.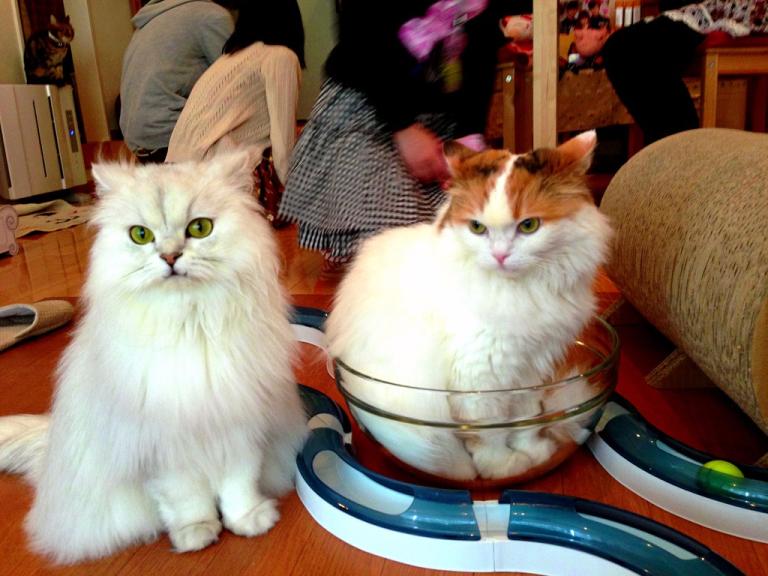 Gayle put in her planning application into Stirling Council for an old office that she saw potential in, at The Houdith on Corn Exchange Road.
Amazingly, they said yes. Food preparation on site had to be restricted to drinks only, but she could have her cakes prepared elsewhere and brought in.
Gayle is set to pick up the keys next week and work is going to be carried out quickly to prepare the venue for her cats arrival.
"It's definitely very busy but at the same time very exciting," says Gayle.
"The Cats Meow Kittea Café will feel like a home from home, furnished with big comfy sofas and quirky knick knacks in every corner as well as a playground for our cats.
"The welfare of the cats is the most important factor for us, we encourage interaction, play and cuddles and our experienced cat nanny will be on hand to make sure cats and guests have the best possible experience."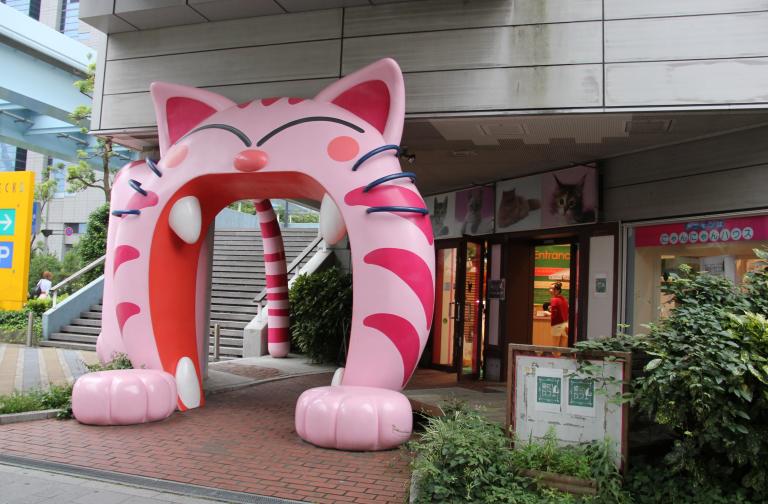 The welfare of cats in places like cat cafes has been a heated issue over the last few years, as the number of cat cafes in Britain has grown.
Wildly popular in Japan, where many landlords don't allow pets, cat cafes have been criticised here in the UK.
A number of animal welfare charities, including Cats Protection, the RSPCA and the Celia Hammond Animal Trust, have criticised the phenomenon.
The RSPCA doesn't recommend keeping large numbers of cats together in one place. "Our main concerns include the stress caused by unfamiliar strangers wanting to stroke and handle the cats," it says.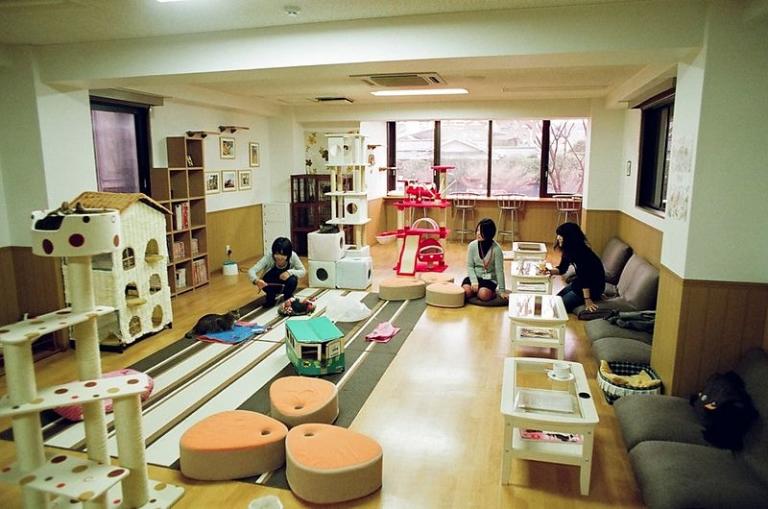 Gayle, however, disagrees. "While I respect the RSPCA I really do believe each cat should be judged on a case by case basis," she says.
"There are cats who really love to meet people and others who would not be comfortable in this environment.
"We have also made sure we have a room that is completely free of people that the cats can go to if they want to sleep or be left alone."
Gayle is also running test days with the cats to see how they are, and is taking on 'cat nannies' who will be in the rooms with them to make sure they are cared for at all times.
"It's exciting and I'm hoping to make this a place for people in the community to come and have someone, not just the cats here, to talk too," she says.
"We'll be sure to let everyone know when we're open for bookings soon."
Cat cafes in Scotland
The Cat in the Window – Aberdeen
Maison de Moggy – Edinburgh
Purrple Cat Café – Glasgow (expected opening Summer 2017)
Cats Meow Kittea Café – Stirling (expected opening April 2017)