An internationally renowned performance group has expressed "deep concern" over Edinburgh city council plans for public processions.
The Beltane Fire Society, which has held events to mark the Celtic festivals of Beltane and Samhuinn for 20 years, said the potential changes risk being "a direct threat to the people of Edinburgh's freedom of expression".
The council said on February 20 that, in view of the "growing number of parades and processions", it needed a "clear and consistent approach" to such events and is now consulting on a new code of conduct.
While the council is not required to grant permission to hold a parade, it does have the power to attach conditions or, under very limited circumstances, ban a parade or procession.
As part of its proposals, the council is considering that processions should take place between 7.30am and 9.00pm, with no music to be played before 9.00am or later than 6.00pm.
Discretion could be given in individual circumstances, but only for local community processions happening outwith the city centre.
All processions would be required to cease playing when approaching and passing places of worship where a recognised religious, cultural, or legal ceremony is taking place, such as a wedding.
Though the council also state that at the discretion of the police commander, "the keeping of time by means of a single tap on a single snare drum may be permitted".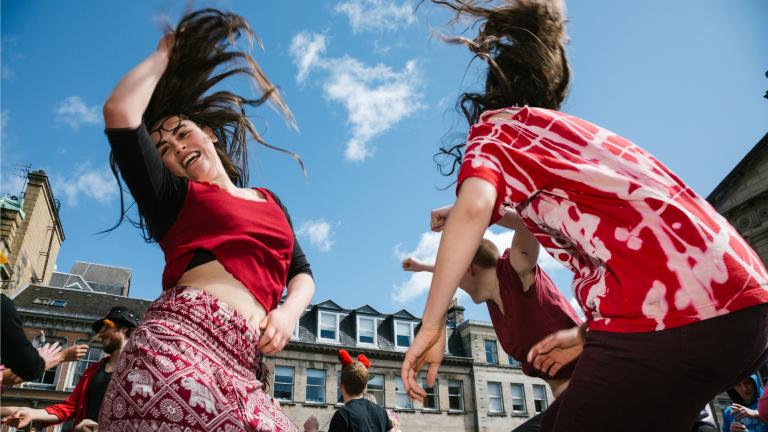 While the council said restrictions on music after 6pm and marches in the city centre have been considered before, the Beltane Fire Society said it was concerned by the "changes as a whole".
"I think first and foremost we understand and are supportive that events should be held with respect to the community and so that everyone is kept safe," said society chair Erin Macdonald.
"We get this needs to happen and absolutely agree that there needs to be a code of conduct.
"But, fundamentally we feel these changes as a whole, as they are currently set out, are a direct threat to the people of Edinburgh's freedom of expression and we are deeply concerned."
The Beltane Fire Society usually holds its events, which involve fire dancers, torches and drumming, at night.
The proposed code of conduct would mean its events would need to be held much earlier than previously and outwith its traditional city centre routes.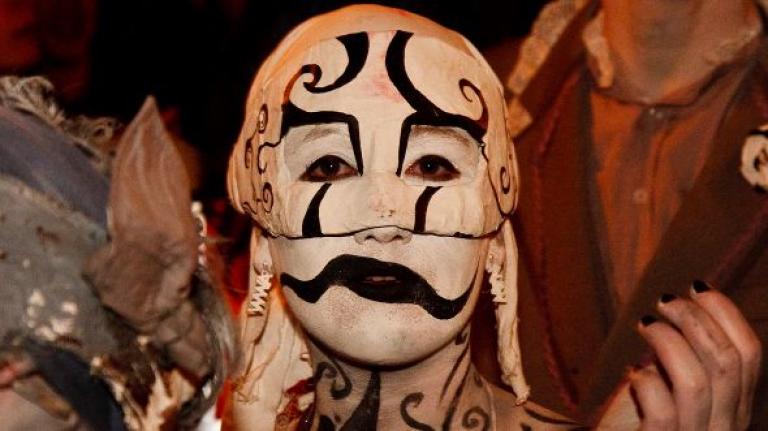 Spokeswoman Ms Macdonald said the group felt that the council was moving towards a place where local community groups might feel unable to hold events in the city centre.
She said: "We're lucky, we're used to working on big events and have a dedicated team of volunteers, but lots of local community events or protests may not have that, making working through these restrictions more challenging.
"And with these turbulent times, you might not want to give so much notice of a protest march, you'll want to have the right to take to the streets and have your voice heard as soon as possible."
Ms Macdonald said the new restrictions could prevent local people holding parades, marches and processions in the city centre.
She added: "It feels like a massive push towards static events only, which could mean people get pushed towards having to get public entertainment licences, which are costly.
"We may end up with only big corporate events being able to afford to hold events in the city centre, when we feel we should still have free, community level events which keep Edinburgh's cultural soul alive.
"It's deeply frustrating and we would be very sad if these rules were imposed."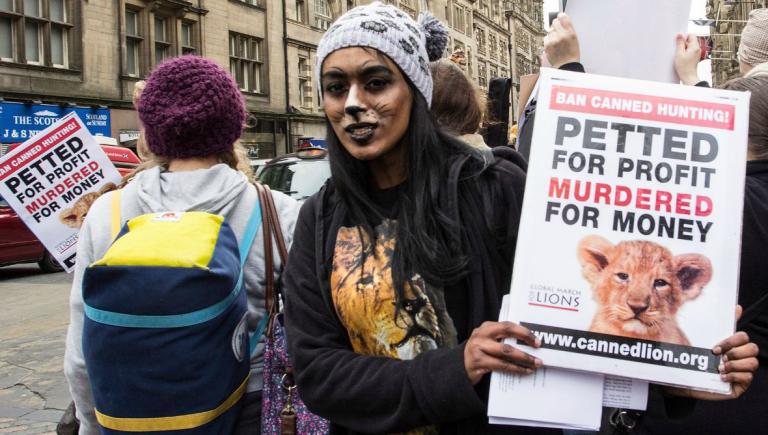 The proposals were launched after the council said it had received a number of complaints about the use of the High Street for parades and processions.
The council stated: "Parades using this route have disrupted tourist and business activity in that area. Particularly at weekends a number of wedding ceremonies or similar have been disturbed by the noise from bands taking part in parades."
It suggests that there should be special consideration for future use of the High Street for parades and processions and where possible alternative routes should be considered.
Regarding the cost of processions, currently the council does not charge procession organisers, though the proposals state that this may change.
The council says that it may now seek to recover costs from the assembly and end points of processions.
For example, safety barriers, traffic management, bins and public toilets.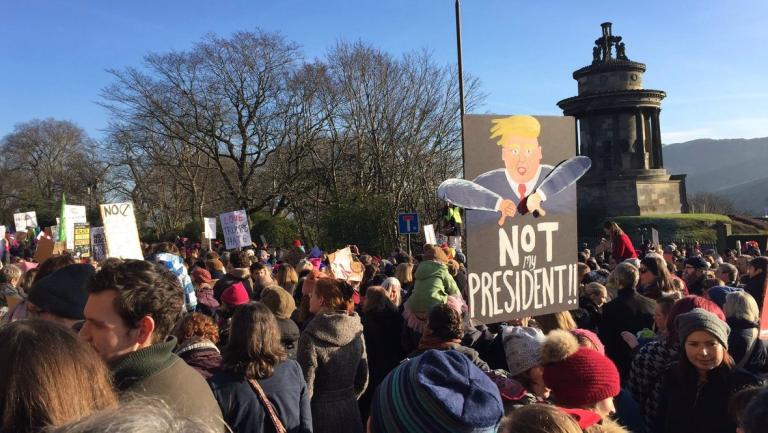 While the Beltane Society say they agree with many of the points in the proposals, they still fear for the future of the event if the code of conduct proposal as it stands, is passed.
"Our city centre is a community space and we need to fight to keep it that way," said Ms Macdonald.
"We like working with the council, but what we're asking for is the people of Edinburgh to respond too.
"This is a hoop that is worth jumping through."
While the council does not grant permission to hold parades or processions, it must be notified in advance. Failure to do so would result in the event being deemed illegal.
The council, though, say they are keen to consult with as many people as possible and say they have "no plans" to increase restrictions.
A council spokesperson said: "We are currently consulting the public on proposed guidance for holding marches and parades in Edinburgh. However, there are no plans to increase restrictions on such events.
"By developing a detailed policy and code of conduct we aim to provide a greater understanding of its expectations to organisers, as well as a consistent approach for event planning, rather than introducing new controls."
The consultation period runs until March 31 and can be completed on the city council's website.
"As a society that holds fire festivals, we're used to operating under lots of restrictions, and our relationship with the council has been really positive for the past few years," adds Erin.
"We know we need to do everything we can to keep people safe and respect local residents and the community."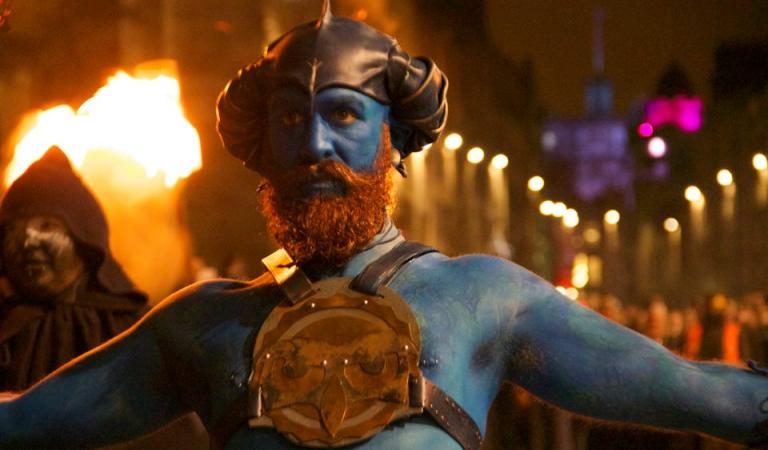 "In 2017, Scotland is celebrating the year of History, Heritage, and Archaeology," added Ms Macdonald.
"If Scotland truly values cultural heritage, we cannot place even greater burdens on the groups that create and hold it. We bring communities together, keep cultural heritage alive, share skills, celebrate the arts and creativity, and breathe life and soul into our city's streets.
"These changes are not only going to affect us. They are going to result in other grassroots, charitable and small organisations being unable to organise parades, processions or protest marches, as a result of onerous notice periods and unnecessary bureaucracy.
"Fundamentally, we believe these plans are inconsistent with the right to freedom of peaceful assembly and freedom of expression for all of the people of Edinburgh."