A family store that has remained open throughout two world wars is to close its doors for the final time.
D.A. Hunter, which has sold menswear in Dunblane for 104 years, will serve its last customer as owner Alexander (Sandy) Hunter, prepares to retire.
Described as a "legend" by his loyal customers, Sandy took over the shop from his father nearly 50 years ago.
"My father, David Alexander, opened the shop in 1913, just before the start of the war," says Sandy.
"He served in the Territorial Army and came home uninjured, leading him to nickname himself 'Lucky Hunter'."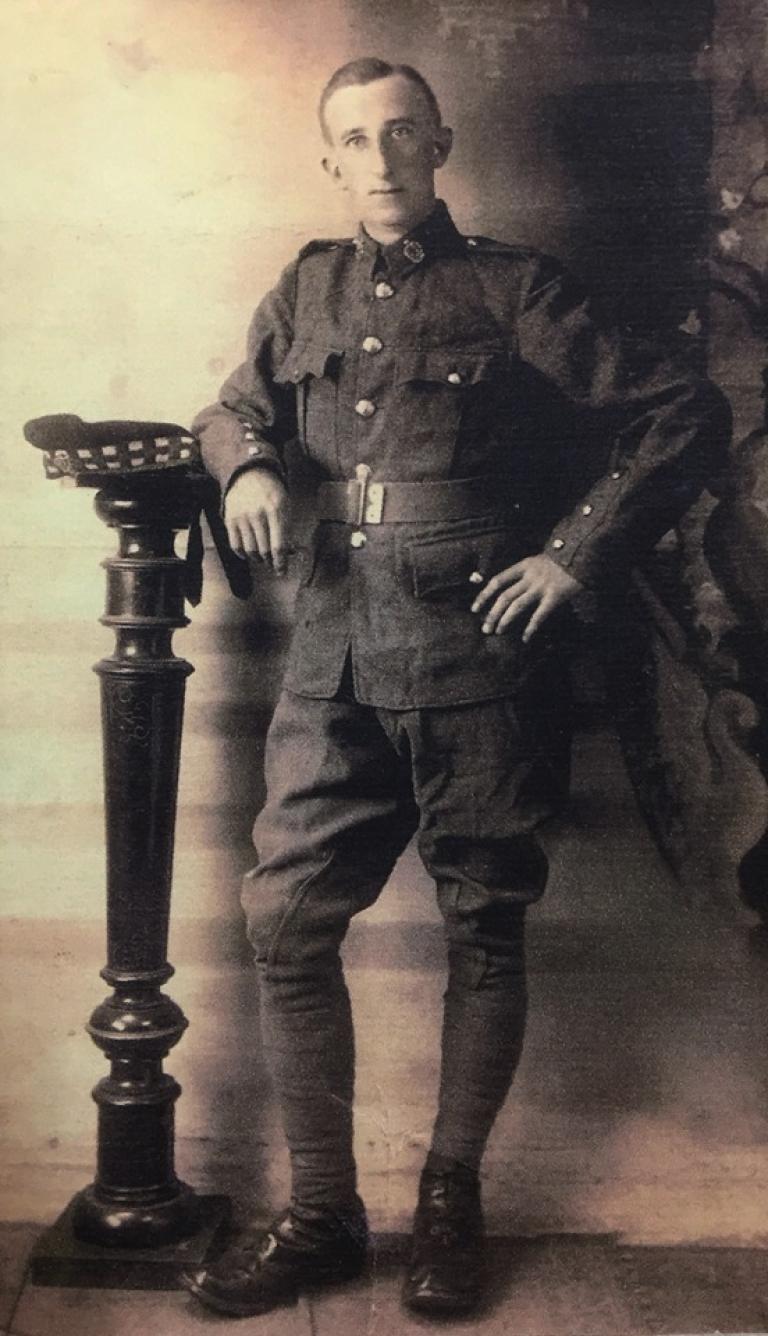 David Alexander opened the drapery shop on the High Street when Herbert Henry Asquith was Prime Minister and King George V was monarch.
He had served his apprenticeship in Stirling and after that his mother had sent him down to Glasgow to further his knowledge of the trade.
Sandy was in and out of the family shop from the age of three, and says it was a lively place during the 1930s up until the 1950s.
People shopped locally, though didn't have that much money, with many in Dunblane working on farms or in the woollen mills.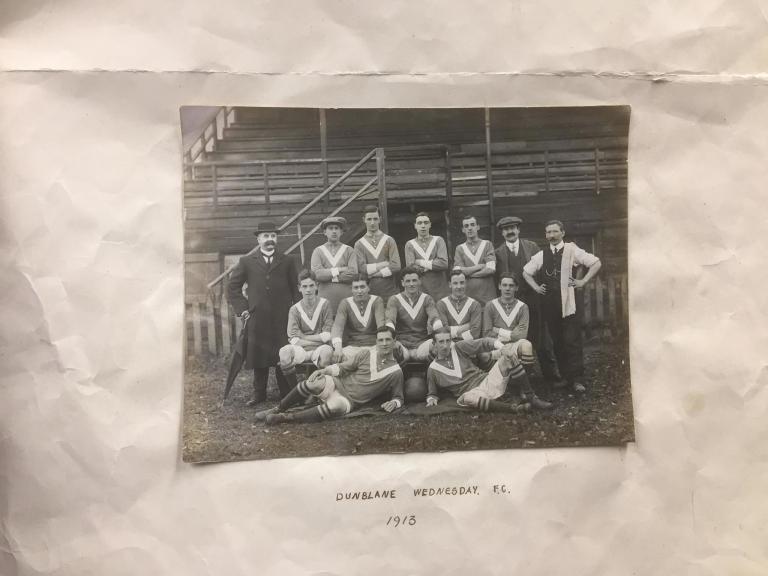 Sandy himself did national service and the shop he took over from his father in 1970 has continued as something of an institution to this day.
Selling everything from men's jackets to children's gym shoes, to doing a roaring trade in wellies, the busy little shop has managed to survive for over a century.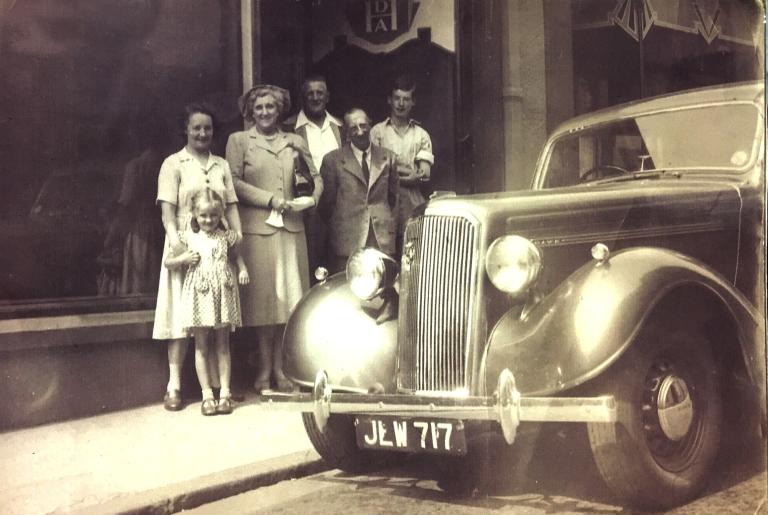 At the age of 84 though, Sandy says he is now ready to finally retire.
"I'm going to try and do as little as possible," he says jokingly. "I am very much looking forward to it.
"I'd just like to say a special thank you to all my friends and customers over the years."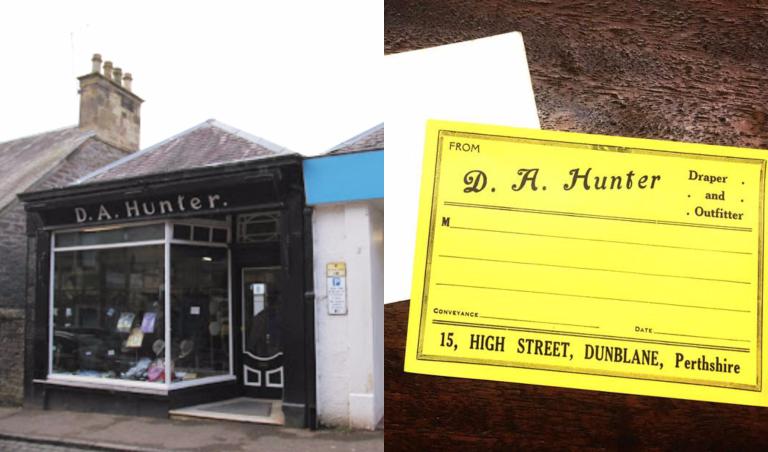 Sandy's shop has hardly changed since the day it was first opened by his father, and he jokes that it hasn't been dusted in about 100 years either.
"I don't really know what's going to happen to it now, but there are quite a few people interested in buying it," he says.
A special tribute to Sandy has been paid on the Discover Dunblane Facebook page, with scores of his happy clients coming forward to give tribute to the man and his late father who they describe as "true gentlemen".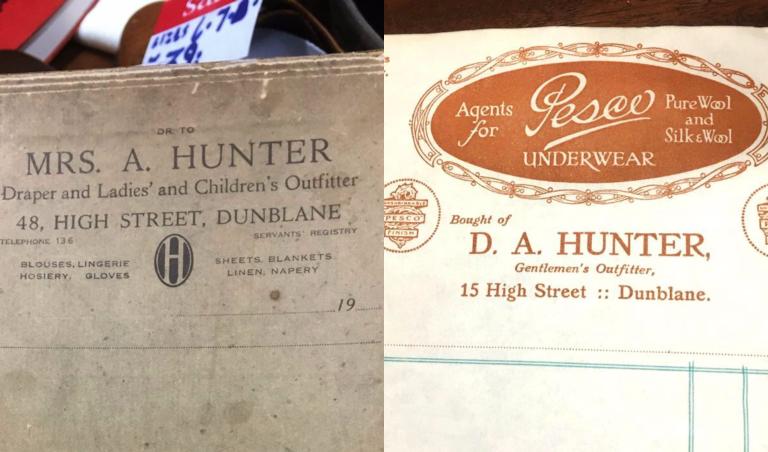 "I brought my daughter to Sandy's last year so she could buy something," posted Wully Wardlaw. "Five generations of my family have now bought from the shop."
Alison Henderson posted: "Happy retirement Mr Hunter. I will miss your happy good morning when I am down the town. I can remember loving to climb up on your stools at the counter when I was in with Granny Thom or my mum.
"Thanks for a lifetime of service to the people of Dunblane."