A Glasgow woman battling aggressive breast cancer has published a book revealing her intriguing life as an air hostess.
Lesley Sehli, 58, who became one of the first female crew members to fly with Saudi Airlines, recalls travelling the world, meeting extraordinary passengers and even rescuing imprisoned women during her time in the skies.
Lesley first flew out to Saudi Arabia in 1978 at the age of 20, unashamedly excited at the thought of "women covered in jewels in their palaces"and even the prospect of a "magic lamp".
What she got though, was the desert. The heat, the smells and the land in the distance with the little sparkling lights, which turned into streets with exotic food and music.
On board, says Lesley, were women; brides on their way to get married and princesses travelling abroad.
"You knew they were princesses by the way they wore their veils," she says.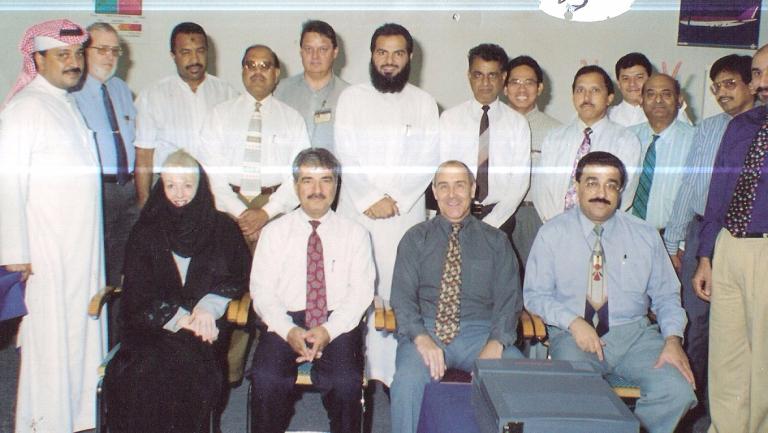 Lesley was also part of the cabin crew when the airline helped to transport Saudi soldiers from the Gulf War, a pivotal time in history when war waged by coalition forces from 34 nations against Iraq in response to its invasion of Kuwait.
A the time, Lesley was the only female within a team of three Saudi pilots and seventeen Saudi cabin crew.
Penning the experience down in her book, Lesley wrote: "As we started to taxi, I was feeling so very happy and so very proud that me, a girl from Glasgow, was being so highly thought of by my Saudi Arabian counterparts.
"Arriving in Kuwait, there was a rush of pride as the crew welcomed our soldiers on board."
Lesley was later promoted to safety inspector, where she found herself called out to rescue her colleagues from a Saudi jail.
Curfew was strict in the region at the time and the rules were iron clad if you broke it.
"I took care of around 1000 female air crew in a compound where you had to be home by midnight," says Lesley. "I always thought it was very Cinderella."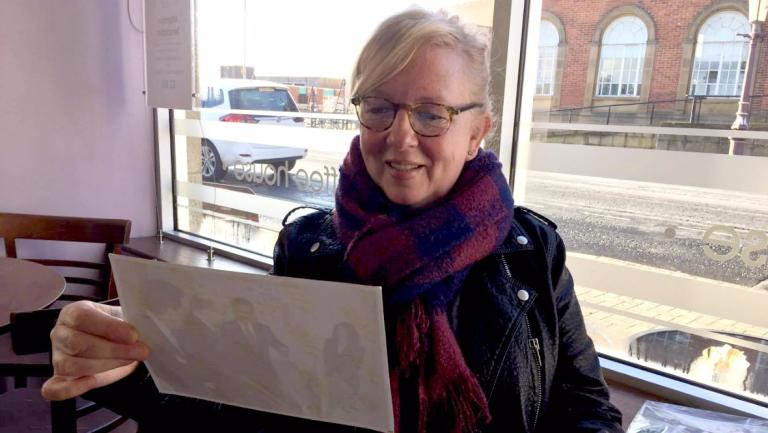 Staff shortages meant that Saudi Arabian Airlines had to hire crews from overseas, so a group of Canadian air staff had joined the compound.
Lesley got a call early one morning, saying that 25 of the women had not come home before curfew.
"It was a long night, we made a lot of calls," she says. "Towards the end of the night, we found that our girls had been taken to the prison."
Lesley immediately abandoned her position in the compound and haggled their release.
"I can remember arriving in the women's jail saying 'I want you to keep together ladies. We are going to get you out, I promise' – and we did," she says.
Life in Saudi had its special moments too though, with welcoming people and career challenges – even romance.
Her marriage to the 'Dallas of Arabia', a wealthy Saudi family, was exciting she says.
Though when cancer hit, her bubble broke as her husband left her and she faced treatment alone.
It was a turning point, she says, to begin fighting even harder rather than give in.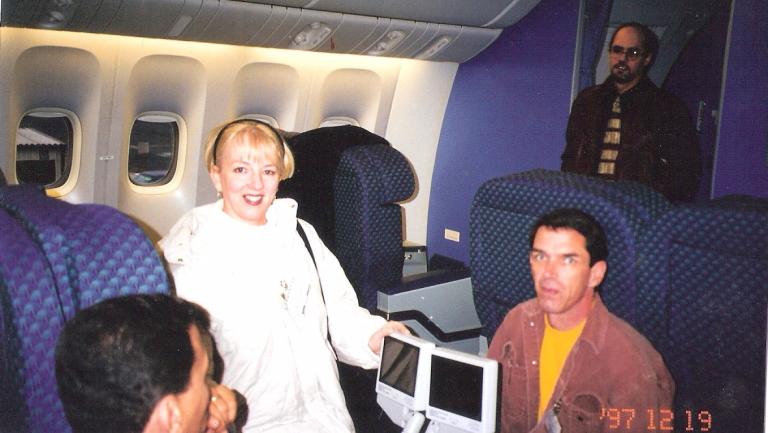 Motivated, she joined a local writers club and put pen to paper to tell of her sky high adventures in the Middle East.
Following chemotherapy, radiotherapy and drug treatments she is now walking better and says if she is "still here by 2018 the drugs have worked".
Lesley recently won the Waterstones newcomers competition with an extract from her book and hopes her story will encourage others to give writing a chance.
She said: "I'm hoping that the book can reach out to anybody that has heard 'you can't do that', and inspire them to try."
Lesley's autobiography He said die, I say no! officially launches on October 25 in Troon library, and will be available on Amazon.