You can now find out the rate of deprivation in your local area by using your postcode following the publication of new statistics.
The Scottish Government has released the figures in a publication, called the Scottish Index of Multiple Deprivation (SIMD), which looks at a variety of factors and resources in communities across Scotland.
It assesses income, employment, health, education, geographical access to services, crime and housing to calculate overall ratings.
Ferguslie Park has been identified as the most deprived area in Scotland for a second successive time, in the report that is released every four years.
Statisticians rated almost 7000 areas in Scotland.
Eleven council areas now have a larger share of the 20% most deprived data zones in Scotland compared with SIMD 2012.
Ten council areas now have a smaller share. Glasgow has 56 of the 100 most deprived areas, down five on 2012.
Edinburgh has six, up two on four years ago.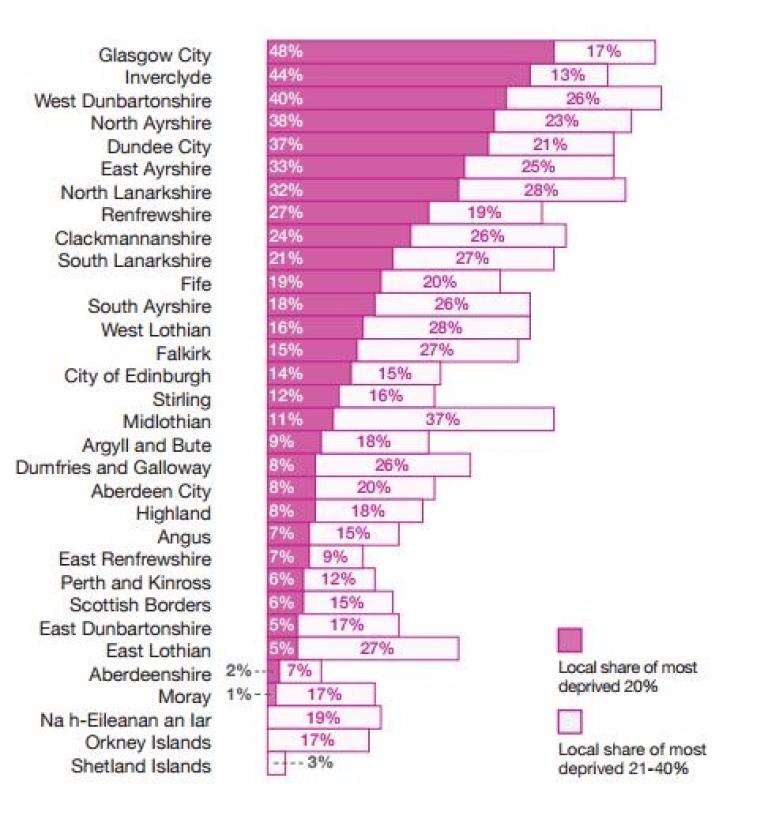 The SIMD figures may be useful certain comparisons and identifying areas of need, charity bosses say they only give a "snapshot" into deprivation in Scotland.
Dr Jim McCormick, associate director Scotland to the Joseph Rowntree Foundation, said: "The SIMD stats are useful but don't show everything. The geography of deprivation has shifted in the last generation – struggling and better-off families can be living a street away from each other."
You can enter your postcode in a SIMD calculator which will tell you how your area rates according to three different bands.
By clicking this link, you will download a spreadsheet where you can enter your details.
While this link will take you to a map where you can enter your postcode to find how it compares to neighbouring areas.