First introduced in 1949, the famous plastic interlocking bricks in bright primary colours are one of the most recognisable toys in the world.
Over the past seven decades, over 600 billion Lego pieces have been produced since the company's inception, the player's imagination their only limitation of what a pile of bricks can become.
While Lego may be aimed at children, with sister brand Duplo providing chubbier bricks for toddler hands, the toy has also proven popular with adults who have built upon their childhood memories to recreate famous buildings, sculptures and even a house.
Now it is hoped the toy can become a teaching tool, with the Caithness Broch Project planning to recreate the Iron Age roundhouses in Lego to loan to museums, encouraging people to find out how they were built and used thousands of years ago.
Kenneth McElroy, chairman of the Caithness Broch Project, believes that constructing a replica building from Lego will also appeal to children and make history more fun.
He said: "Especially now with the resurgence of The Lego Movie a few years back, it's really brought it back to the forefront. But I know it has always been a popular medium.
"Generally Lego is just a fun way of looking at something that could be considered pretty dry, certainly some of my mates think that history is boring and I'm trying to present the archaeology, the history and heritage in a way that makes it more accessible and looking at it at in a different way.
Working with local Lego group Brick to the Past, the project took the building block enthusiasts around historic broch sites in Caithness for inspiration before they begin building an intricate circular roundhouse.
Expected to be completed by May next year, it is hoped the group will be able to prepare teaching lessons to accompany the Lego broch, which the group hope to showcase at different schools to explain the intricacies involved in the Iron Age buildings.
Kenneth adds: "Brochs are really impressive structures and I would hope that it would maybe inspire them to go out and look at one, see what they were like and think 'that's fantastic that people 2000 years ago were able to build this' and just engage with a piece of our shared heritage and culture.
"I think it can make you proud of where you are from. It's all about community engagement and engaging with the past as well."
The Caithness Broch Project's colourful plans for a model aren't the first to hit the headlines. Here are a few other examples of impressive structures made entirely from the popular children's toy.
National Museum of Scotland
Made by the man who plays with lego for a living, Warren Elsmore completed his mammoth 3.5m model earlier this year for the museum's 150th anniversary. It took the professional Lego builder 90,000 bricks and 350 hours to replicate the iconic Edinburgh building.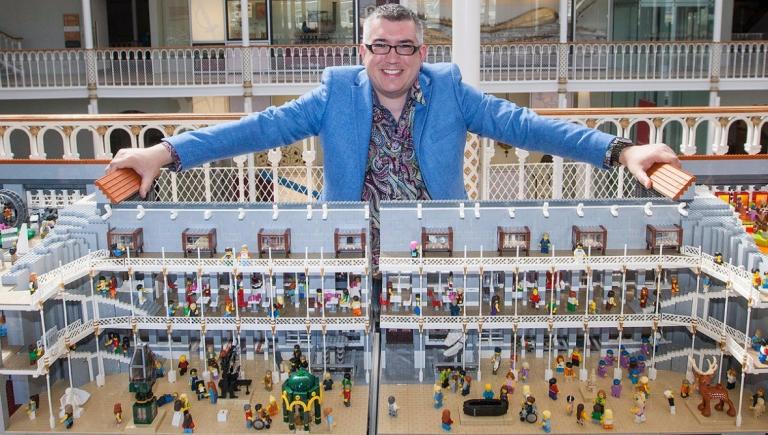 His unusually career slotted together after building a replica of the Olympic Park, and giving up his job in IT, he has now forged a business building Lego constructions for companies across the globe.
Durham Cathedral
The final pieces of this impressive model of the north-east cathedral have only just been put into place after three years of patience, 300,000 bricks and 27,000 hours poured into the project.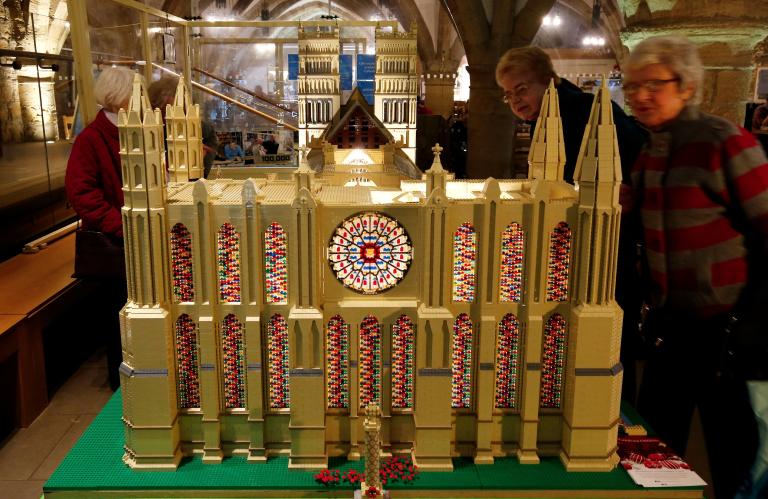 Funded by donations of visitors to the cathedral, paying £1 per brick, the project is said to be the first large-scale model to be built by the public, standing at 1.7m high.
Durham Castle in Lego form has been created to serve a much higher purpose – helping to raise funds for a permanent exhibition of artifacts at the religious site.
Star Wars X-Wing fighter
Weighing an incredible 23-tons and bringing every childhood fantasy of owning a fighter to take on Darth Vadar to life, this structure was deemed the largest Lego model to ever be built back in 2013.
Made with more than five million bricks, it eclipsed the previous record set by a 34ft robot which resides at the Lego store in the Mall of America . The model fighter is so big, it is actually larger than the fighters Luke Skywalker and co flew in the original movies.
Toy Stories
For James May's Toy Stories, the former Top Gear presenter made a big deal of the toys of yesteryear, trying to make them more appealing to a new generation of kids by recreating them on a massive scale.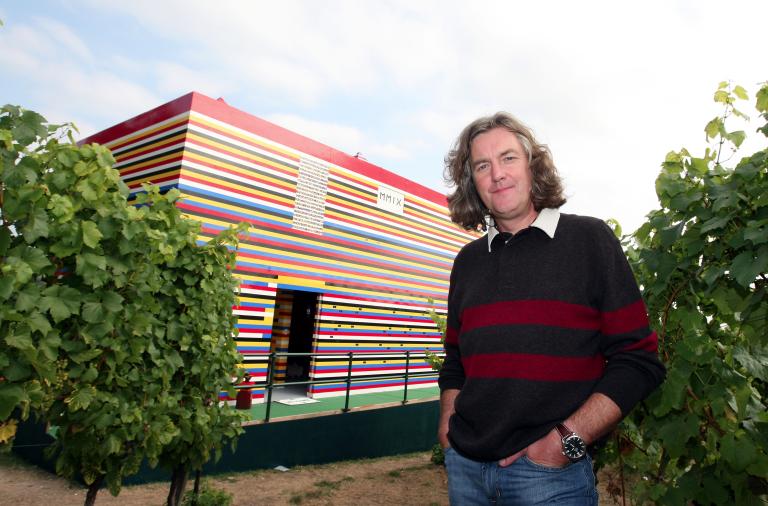 The 2009 show went on to set a world record for the biggest Lego construction by building a house completely out of some 3.3 million primary coloured bricks. Standing at 4.69 metres high, the house in Dorking, Surrey featured Lego stained glass windows, Lego newspapers and even a Lego house cat.
Left feeling inspired to look out your box of bricks and get creating? Then you'll be pleased to learn that Edinburgh's Festival of Politics will have a series of Lego themed events throughout August, including free screenings of The Lego Movie and a big build event.