It was meant to be a simple chest infection but within a few hours, little Elizabeth Spencer was struggling for breath and fighting for her life.
It was late November and the Christmas lights were already up, but the five-year-old ballerina, who loved Wallace and Gromit and trips to the seaside, was suddenly clinging to life support, her mother beside her.
Eighteen days later, she passed away, her small body falling victim to a rare autoimmune condition called secondary HLH.
The "little chatterbox" her mother Natalia had known was gone, the daughter she describes as exceptionally beautiful inside and out with an infectious smile and "a very kind, generous, caring heart which was full of love".
It was a loss, Natalia says, which left her absolutely distraught. Until she decided to focus everything she had on a challenge that could help her find a way through her grief.
In February, Natalia embarked on a year-long 'Walk of Love' around Britain's coastline, setting off from Durdle Door in Dorset, the last seaside location that she had visited with Elizabeth.
As Natalia says: "Elizabeth particularly loved the beach and the sea and we went to the seaside a lot.
"After she passed away I went to the seaside quite a few times and I realised that it is the only place that helps me to feel better and connect with her."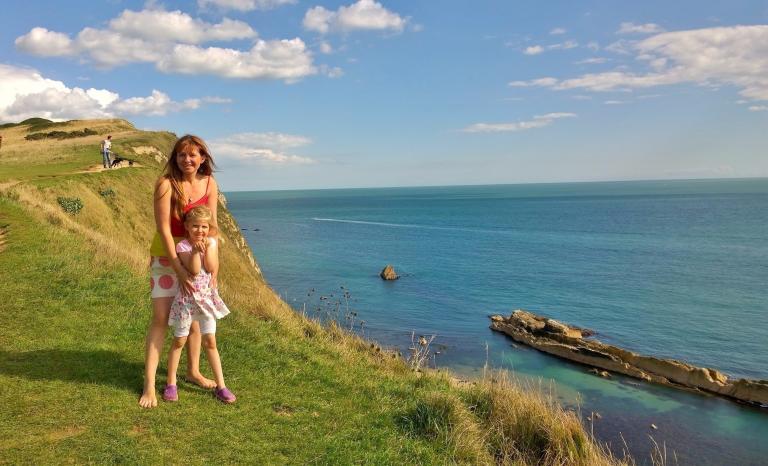 Walking miles each day, Natalia has been working her way clockwise around the mainland and is due to arrive in Scotland on July, 22 her 137th day on the road.
The 41-year-old Cheltenham mother has been joined along the way by many supporters, including other parents who have also lost a child, offering words of support and a safe place to stay during her mission.
"The walk has been incredibly challenging in places, but arriving in Scotland will be a huge milestone on my journey," she says.
"Walking as far as 20 miles each day is exhausting but the coastline has been beautiful and I have met so many wonderful people along the way who have walked with me, offered me somewhere to stay, or somewhere to have a cup of coffee and a rest.
"Their kindness and support is a huge comfort and means I am not on my own."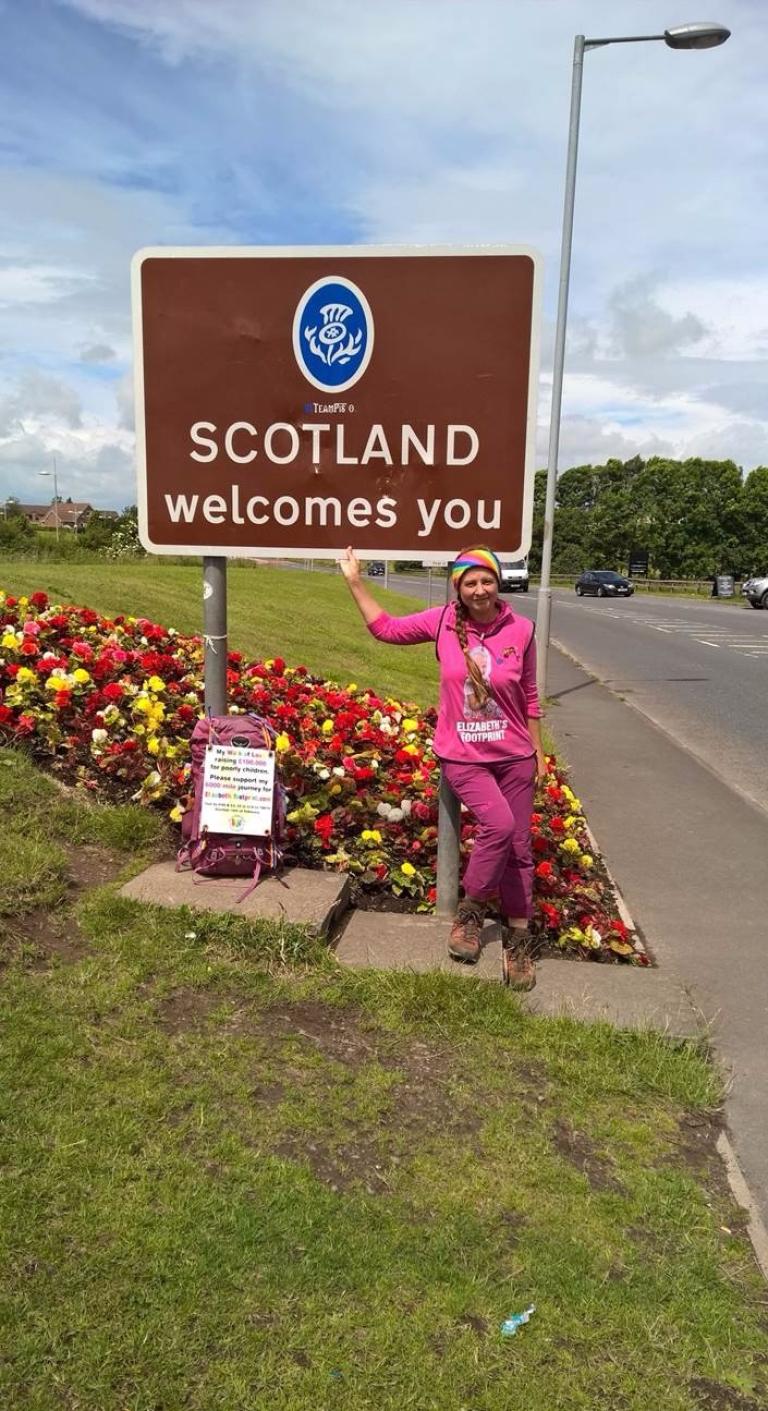 Natalia is due to arrive in the Glasgow area on Friday and is inviting anyone who would like to walk with her to join her for part of the 6000-mile trek.
Her efforts so far have raised more than £50k for critically ill children and babies and she is hoping to gather in even more sponsorship as she travels further up the coast.
"I hope that by completing this walk I will be able to bring something positive from Elizabeth's death," says Natalia.
"Her memory will live on through the people I meet along the way and all those who are touched by her legacy."
You can follow Natalia's progress at Elizabeth's Footprint and on her Facebook page if you are able to offer her support.