Julie Clarke still remembers the pivotal moment when she knew she was a girl.
It was the 1960s and Julie was sitting at a school desk in her old Perthshire classroom, clutching a paintbrush.
The little girl next to her leaned over, pointed at her hands, and they both paused to look at the small fingers smudged with paint.
"You have very small hands – they're girls' hands," her classmate said.
Julie didn't know what to say but she knew she felt happy, delighted that part of her looked like a girl.
Except seven-year-old Julie Clarke wasn't a girl. She was a boy.
"It was the moment that everything changed," she says.
Today, 60-year-old Julie is a transgender woman who has fully undergone gender reassignment surgery.
Her favourite colour is yellow "because it's positive and bright" and her favourite flowers are daffodils.
"I don't do darkness or people who moan," she says insistently. "I can't be having with that."
It has been 12 years since Julie underwent surgery to physically change from a man to a woman and two years since she published her autobiography, Becoming Julie, which saw her whole life placed on Scotland's bookshelves for all to read.
Since then, she says living as a transgender woman in Scotland has been better than she could have ever hoped.
She has moved from the sea swept shores of the Isle of Coll to the bustling west end of Glasgow, made several television appearances, been signed up by a modelling agency and penned her second book.
"I went from being this sad little bloke who nobody liked, to being this outgoing mature woman who everybody wanted to know," Julie says.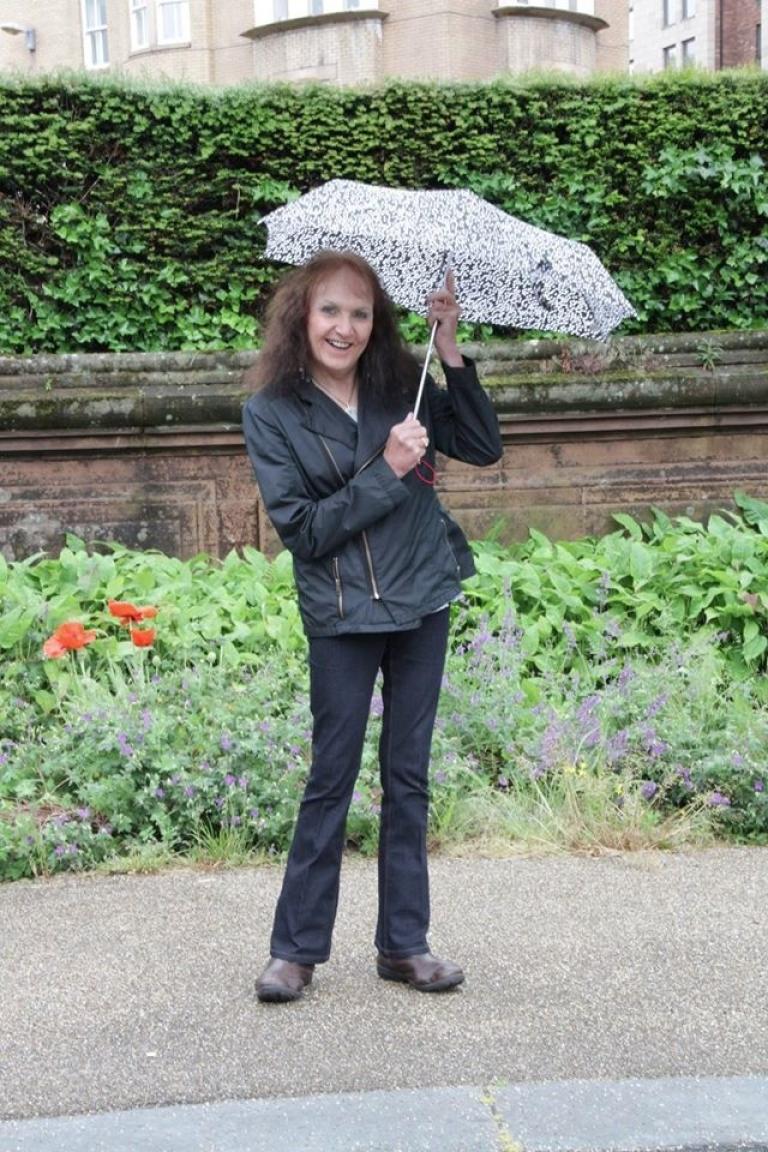 There is limited evidence on the experiences of transgender people in Scotland, though a 2010 Scottish Social Attitudes Survey found close to half (49%) of respondents said they would be unhappy about a family member forming a relationship with someone who has had a sex change operation.
Just over 30% also said they felt someone who has had a sex change operation would be an unsuitable primary school teacher.
It's an attitude Julie feels she is changing and she says she has been encouraged by the number of people approaching her to ask for more information in an attempt to better understand transgender people.
Julie has spent the last few years replying to letters from parents across Scotland asking for advice on how to support their own children who they believe may be transgender.
"I always tell them, 'don't do anything'," she says.
"Let the child be. Let them develop into whatever they're going to be and they'll be happier with your support."
Many transgender people, whose identity does not match their biological sex, have been more willing to speak publicly in recent years.
The Olympic gold medallist previously known as Bruce Jenner made a high-profile announcement last year of transitioning to Caitlyn Jenner, including a cover story in Vanity Fair.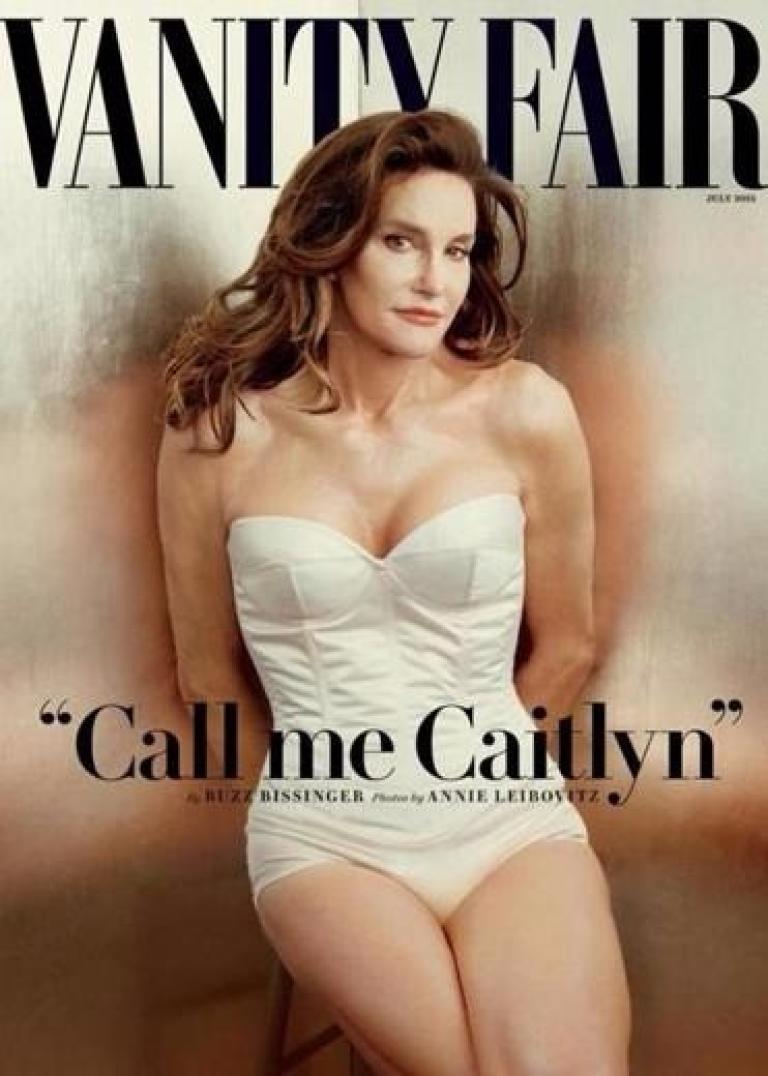 "It had a major impact I think on what was still quite a taboo subject," says Julie.
"It feels like it is becoming more acceptable. I can walk down the road in Glasgow and never have a negative comment made."
It has been a huge relief for Julie, who says that after decades of hiding she now finally feels safe in Scotland.
She was bullied throughout her school life, not just by the other children but by the teachers and adults in the small community she lived in.
Julie recalls being cornered in the cloakroom corridor and threatened by one teacher, while others ritually humiliated her, questioning her sexuality.
"It was 1960s Scotland and it was like living on another planet," says Julie.
"They were dark times if you were different and didn't fit in.
"You were openly thought of or spoken of as being 'a queer' and my own parents chose to ignore it and pretended that it would go away."
When her parents found her dressing up in her big sister's clothes, they told Julie there was something wrong with her and that she would have to see a doctor.
"I couldn't understand why I was being treated that way by everyone," she says. "I was a very confused wee kid."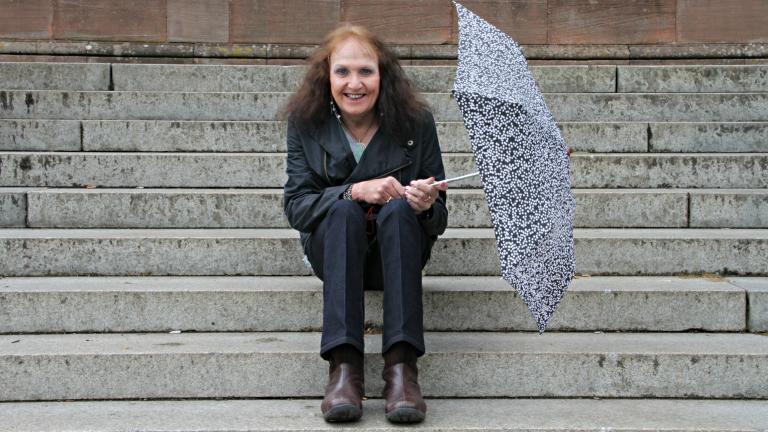 To cope, Julie went into survival mode, hiding her feelings from people she knew and devoting herself instead to living as a man.
She played the drums and joined a band and, after working as a baker and in a quarry, joined the fire service like her father before her.
Julie even fell in love and got married, staying with her wife for 20 years before her secret finally broke them apart.
"The lies and the deceit were just too much for us both," Julie says.
"But she has since gone on to support my decision, as have my parents.
"I don't blame them at all, they just didn't understand why their son wanted to be a wee girl," Julie adds.
"They were worried about what their friends would think but they weren't bad to me.
"They're now just really happy that I'm happy and doing well."
Now Julie says she is enjoying her time as a "wee celebrity" and has quit her job at CalMac Ferries to move to the big city and follow her dreams.
"I'm writing again and the next book should be out in spring 2017," she says.
"It's the second chapter of my life, covering much of the same time period but in much greater detail.
"There are more dark bits, including periods of abuse which I haven't yet told anyone about before, but there is humour in there too and those many small incidents of kindness which see us all through."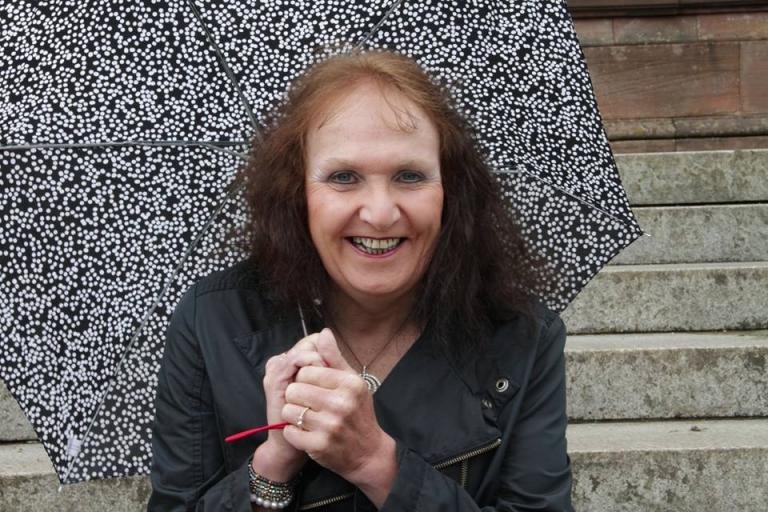 Since moving to Glasgow in April, Julie once again has a drum kit in her living room and is enjoying the nightlife in her new city. But she also has another special goal on the horizon.
"You're never too old to look for love," she says with a smile.
"That online dating thing isn't for me, but if I were to bump into someone special on the street one day that would be perfect."
In the next few weeks, Julie's second book will reach her publisher and the modelling agency is set to send her portfolio out to clients this summer.
"Not once have they mentioned or even asked about me being transgender either," Julie says.
"It's been a wonderful experience."
"I can't say enough how genuinely happy I am," she adds, carefully folding her hands in front of her.
"I walk here down a street in Glasgow and I think, 'wow, how did I get here from that place where I was before?' I pinch myself every day.
"My plan is to carry on as the ordinary woman I am and help the mainstream public to understand that the biggest lesson we can learn is not to look down at someone who is different or 'not like you'."