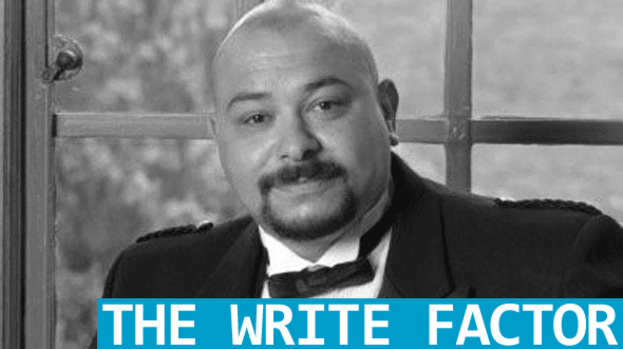 Just over a year ago Barak Obama was elected president of the USA and leader of the free world. He was charismatic. He was honest. When he smoked pot he inhaled. As a mixed race Scottish-African, I so much wanted to see the first black leader of the free world. I don't know if you remember the presidential election, but as the election progressed Obama repeatedly promised change from politics as usual in Washington.
In January 2008 at a speech in North Carolina, he said: ""Where we are met with cynicism and doubt and fear and those who tell us that we can't, we will respond with that timeless creed that sums up the spirit of the American people in three simple words -- yes, we can." Asked yesterday about the possibility of getting a binding deal on climate change in Copenhagen, he said, in effect, "Oh, that seems a bit difficult."
The suggestion is that we get a broad agreement this time then give it another year before we try for something which is legally binding on governments. After all, as Barak says, we should not let "the perfect be the enemy of the good."
Unfortunately, when it comes to Global warming, good is not good enough. There is a time coming when world leaders will sit at a climate change summit in scuba diving equipment, wearing flippers and trying to turn broad agreement that we're in a bit of bother into a concrete accord on how to get that mess off the fan. At the end of it all the politicians do come up with an agreement – "We're going to re-name the Netherlands - and call it Atlantis. This will require a fiscal stimulus package, and a re-direction of some bus routes, but the good news is that the increase in snorkel sales will boost the global economy and you can continue with your consumer driven lifestyles." Does that sound like a vote winner?
Obama's problem is getting commitment from the Senate at home. However, continual delay on the issue of climate change is just one example of where democracy just doesn't work. I believe Barak Obama is sincere. I am sure many of the other leaders approaching the Copenhagen summit in December want to move forward, but each leader is playing a deadly game of Election Prospects Chicken. No one wants to make commitments that would really make a difference to carbon emissions. Why? Because they'd never be able to sell it back home.
That's right folks, democracy is the biggest hindrance to climate change. Turkeys don't vote for Christmas because they end up in an overheated oven. We are about to embark on another fossil fuel generated, consumer driven Christmas that will leave us in exactly the same place. In next year's election, here in the UK, The Green party will be lucky if they win their first seat. That tells you that we are more stupid than the turkeys.
I'm not telling you how to vote. I'm merely observing that people in the UK, the US and all over the world will not cut down their carbon emissions voluntarily. Not, at least, until it's far too late. That's why, here, democracy lets us down. If we are to have any hope of avoiding the oven, it is China that must take the lead on climate change. Is their regime perfect? Not by any means, but they do have a better chance of selling a Copenhagen solution at home.

Bruce Fummey is a finalist in stv.tv's The Write Factor competition. The views expressed are not necessarily those of STV plc. If you would like to read more from this writer, use our comment system below.