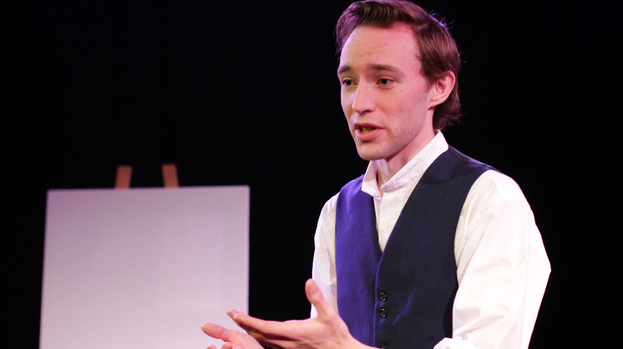 The personal battles of the man who famously captured Paris' Moulin Rouge cabarets in paint is to be brought to life in a new musical.
Toulouse-Lautrec the Musical looks at the relationships and emotional struggles of the iconic Parisian artists with three shows at The Cottiers Theatre.
Following a successful run at the Edinburgh Festival Fringe in 2011, the musical has been reworked for Glasgow audiences.
Starring Alex Nasmyth, the 19th century artist's disabilities and demons are given a new perspective in the show which kicks off its run on January 4.
The musical's director, Trent Kim of LMotif, explained: "It's all about the tensions between him and his father, because he had a disability, he always felt disapproved of.
"His mum supported him to become an artist and the musical is about one man trying to do the best he can in life.
"He was a whacky character and as the story unravels you see him as a different person. He came from a privileged background in France but his mum and dad were cousins, which led to him having the problems that he had.
"His mother always felt very guilty about it. The musical is all about how he dealt with it, he never lost focus on his art."
Henri Toulouse-Lautrec suffered from health conditions attributed to in breeding and his legs stopped growing after he injured his thigh bone as a teenager. Standing only 5ft 1in tall, Touslouse-Lautrec was famed for producing a series of posters for the Moulin Rouge cabaret.
Originally written and performed by Japan's Phantom of the Opera Jun Sawaki, the musical has been translated by LMotif.
Trent added: "It's an international collaboration. We've also worked with a composer based in Glasgow and changed the order because it was a very literal translation.
"We thought Cottiers was an ideal venue for it because it has a great reputation and it's very popular with theatre goers. This will show Toulouse-Lautrec in a new light."
Toulouse Lautrec the Musical is at Cottiers from January 4 to 6. Tickets are £12 for adults and £10 for concessions.
Related articles