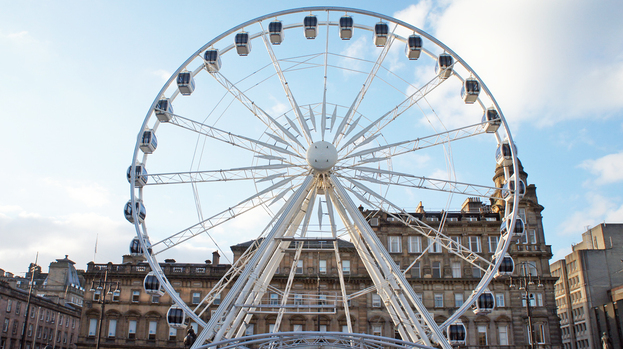 If you are feeling at a bit of a loose end then don't fret as here at STV Glasgow we have listed five great ways you can spend your day.
An Easter Egg Hunt Extravaganza is taking place in Tollcross Park from 10am to 2pm. The event has been organised by PEEK (Possibilities East End Kids) and will include everything from bunny hop challenges to an Easter egg hunt. Allied International donated over 80 Easter eggs which will be given to every child who attends the event.
If you fancy getting some fresh air then why not help South Seeds sow some seeds at Agnew Lane. Volunteers will be helping to prepare the community garden for planting between 6.30pm and 8pm. There will also be a free raffle with prizes including an EcoKettle and hot drinks and biscuits will be provided. Agnew Lane is just off Albert Rd, Govanhill/Crosshill.
Pollok County Park will be 'Springing into Life' during the half term. The Visitor Centre at the Old Stable Courtyard has lots of spring crafts for people to take part in. The centre is open from 11am until 3.30pm.
Why not have a go on The Wheel of Glasgow in George Square. The 40-metre wheel gives you, your family and friends the chance to enjoy amazing views of the city. The wheel is open from 10am until 10pm.
Stargazers is taking place at the Glasgow Science Centre Planetarium. Join their presenters in a live star show about the night sky from the city and the countryside. Learn about seasonal constellation and other naked-eye objects you can find in sky for yourself. The show is suitable for young family audiences and lasts 25 minutes. It will start at 11am and 3pm.
Are you organising an event you want Glasgow to know about? Let us know by emailing us.
IN DETAIL