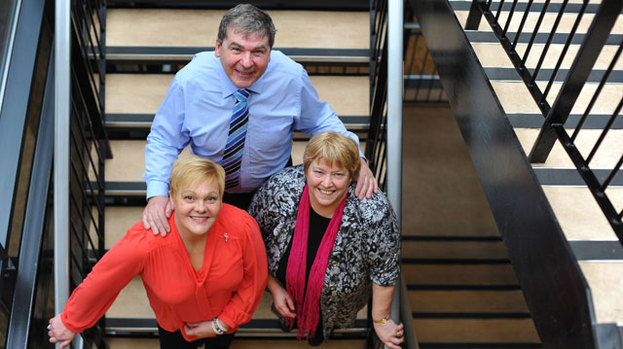 Lung cancer survivor Eric Byrne has thrown his support behind a new campaign which has pledged to improve the survival rates of those diagnosed with cancer.
Launched by the Scottish Government, the £30m Detect Cancer Early programme hopes to increase the number of Scots who are diagnosed in the earliest stages of the disease by a quarter.
Running for three years, It is hoped the campaign will save more than 300 lives a year by the end of the next Parliamentary term, a commitment Airdrie resident Eric was more than happy to back having been through his own battle with lung cancer.
Smoking cigars for over 30 years, Eric's family persuaded him to visit the GP in October 2008 after he developed a persistent cough. Although reluctant to burden his doctor with what he thought was a trivial ailment, the retired lecturer agreed to a visit.
He said: "My daughter Jennifer had been telling me to go and get my cough checked for a while. When I came home from work one day, she told me to keep my jacket on because I was going straight back out to a doctor's appointment."
After a week of little improvement in his symptoms, Eric was sent for a chest X-ray at Monklands Hospital. Nothing had prepared him for the news he was to receive on October 14.
He said: "I knew there was something wrong as soon as my GP looked at me. And then I was told me that my right lung had collapsed.
"I was asked if I smoked and a thunderbolt hit me. The thought of lung cancer had never crossed my mind before that point. I will never forget that day."
Eric received four cycles of chemotherapy to shrink the tumour and make surgery possible. On December 23, he was asked to return to Monklands where he was told that he also had bowel cancer.
He said: "That Christmas was the most miserable of my life because I spent it thinking I had both lung cancer and bowel cancer.
"It was not until the New Year that I found out that the polyp in my bowel was actually benign and not cancerous.
"At my lowest point, I remember asking a nurse whether I should bother replacing my black shoes that had started to wear out and I remember her clearly saying 'go and get your black shoes because I expect you to still be here in 10 years time'."
Eric received surgery in January 2009, an experience which has given him a new-found zest for life.
He said: "With the passage of time, I started to recover and I began to realise that maybe I will be alright.
"My surgery was really successful and they were able to remove a polyp the size of a golf ball without having to remove my bowel. I was told that if it had been left another year then it would have obstructed my bowel and I would have died.
"So, my lung cancer diagnosis has actually saved my life, because it flagged up the polyp in my bowel."
Determined to raise the profile of a cancer which has a five year survival rate of just 7% for men and 9% per cent for women, Eric was delighted to become an ambassador for the Detect Cancer Early campaign.
He said: "My early diagnosis was an absolute life saver. My daughter's encouragement spurred me on. I dread to think what would have happened had I put off a visit to the doctor for another six months.
"The prime symptoms of lung cancer can be spotted as long as you know what to look out for. In my case, it was a tickly cough that wouldn't go away and spots of blood when I blew my nose.
"It is so important that we spread the message about going to get these symptoms checked out, no matter how trivial they may seem. People to realise that they don't have to be in excruciating pain to have cancer."
Following surgery in 2009, Eric returned to his post as a senior lecturer at Anniesland College and continued in the job for a further two years.
At this point, he decided to retire and take part in a seven week tour of America with the LUNGevity Foundation, where he shared his lung cancer journey with others.
Inspired by the tour, Eric now plans to make the journey across the pond again in May and attend the LUNGevity Foundation Hope summit in Washington DC.
He said: "Some people who get a cancer diagnosis think it is the end of their life. But for me, it was a new beginning. I have been extremely lucky that I have been able to return to full health.
"I smoked up until the very day I was given my cancer diagnosis. Then I went home and cut up every cigar packet and threw out every ash tray and lighter.
"Since that day, I have not touched a cigar because I have an absolute fear that it will make the cancer return.
"It is a bit of a shame that it had to come to that point but I can't go back and change my past and I have to accept it. What I can do is encourage people who do smoke to look at their habit.
"They say that every cloud has a silver lining and mine certainly has. I will continue to fly the flag and beat the drum for lung cancer because it is a Cinderella cancer which is largely ignored and stigmatised, so it is really important that people step up and support it."
This article is in association with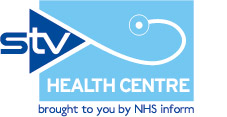 For more information on lung cancer and information on the Detect Cancer Early campaign, visit the STV Health Centre, brought to you by NHS inform.