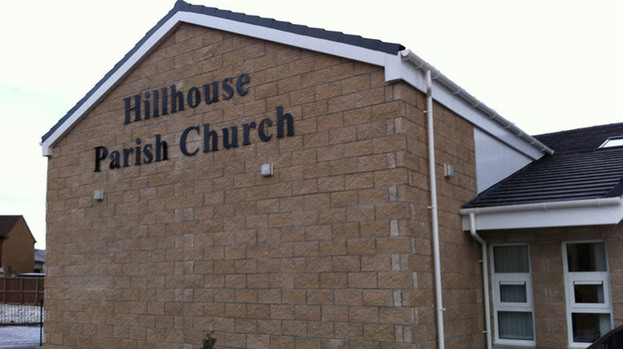 At the recent meeting of the Earnock residents' our new councillor, John Menzies, reported that he had passed on to the council our complaints about cars parking on the double yellow lines at the Royellen Avenue and Wellhall Road corner and on the nearby bend in Royellen Avenue.
However council officials who came to look at it and found three vehicles parked there decided they weren't really a problem. A view most definitely not shared by the people who use this junction on a regular basis, particularly at busy times.
We have been assured it will be kept under review but it seems that, once again, until there are three fatalities or very serious injuries within three years, nothing will be done.
If you've had problems at this junction and feel strongly about it – let the council know and make a note of each complaint you make. In the meantime, we can only suggest that residents might feel safer using Rederech Crescent to exit onto Wellhall Road even if it's not the most direct route.
Residents have also noticed that few vehicles are observing the speed limit on Earnock Road. One resident whose kitchen window looks out onto Earnock Road reported that, in the time it took to make a meal, only one vehicle did not set off the speed warning sign – the one that was stuck behind a cyclist. An increasing number of heavy vehicles have been seen using this road, many of them speeding too.
A third item on road safety concerned the problem of black ice on pavements as well as roads during the recent cold spell. One resident was still feeling the effects of a very bad fall about three weeks later and more than one resident observed gritters going round the streets but not delivering any grit, even when it was needed.
Surely this is only a waste of diesel and men's time when there is no shortage of grit this winter and therefore no need to ration it. We're told this is supposed to make residents feel better. It doesn't.
On a happier note, when or chair Ken Neeson spoke to Malcolm Muir from the Countryside Ranger Service recently he was more positive about the progress of the work on Neilsland Park and Earnock Glen and Ian Macdougall has written a hymn, inspired by the Earnock Burn, which has been published by the Church of Scotland and recorded by the St Andrew's University Choir.
There was considerable discussion about the court decision to support the council in allowing the incinerator at Dovesdale to go ahead. It was suggested that the incinerators, currently in use in Germany and Denmark, which do work efficiently to produce energy would be a better model for a new incinerator here than the Scotgen one at Dumfries which has had so many notices served on it by SEPA and is still not producing electricity.
Also discussed was the layout of South Lanarkshire's website, relaxation of the rules for planning consent and the maintenance of green spaces.
Our next meeting will be held at 7.15pm on Wednesday, March 21 in Hillhouse Parish Church halls and will include our annual general meeting.
More About Earnock Residents' Association
Related articles