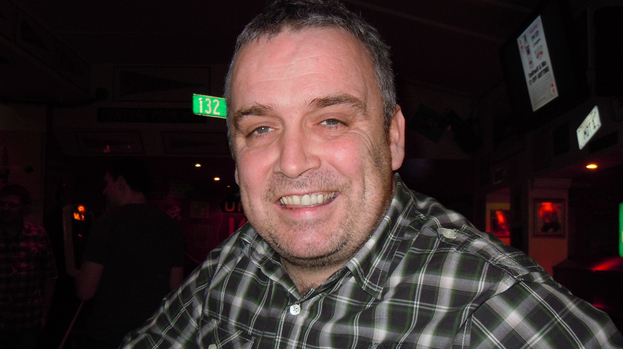 They say that the only two things in life that are unavoidable are that of death and taxes.
With the death of Rangers FC (1873) almost unavoidable due to the avoidance of tax through Employee Benefits Trusts (EBT), many Rangers fans in the town will be pointing the finger at two sources. The blame to me, lies firmly at the door of former owner Sir David Murray and latterly Craig Whyte, the Pied Piper whose false promises will lead to its ultimate downfall.
I've supported Celtic from my early years growing up in East Kilbride and the town itself bares more Rangers fans than Celtic and I can empathise with them as football fans. Let's put the bitter rivalries to one side if we can for the time being.
At the age of 23 in 1994, my darkest hour of supporting my Club was when it looked increasingly likely that my most cherished love would die, never to return. But when Brian Dempsey stood on the steps of Paradise and proclaimed, "The Rebels have won", it seemed like all my Christmases had come at once.
Fast forward to February 2012 and it appears that every Rangers fans first love's heartbreaking moment had came, the big split or administration. The death of their one and only, clinging on to what have been a beautiful relationship. Stark reality is - Rangers FC (1873) is on its last legs dying from a self-inflicted cancer. It appears that the administration action may well lead to liquidation - bye bye Rangers as we known.
Barring the "Big Tax Case", Craig Whyte had given the club 40 fags a day for nine months and was diagnosed with a secondary cancer of £9m which was the final nail in the coffin. Whyte was perceived as the "Whyte Knight", the man who would resuscitate this one time glamorous old lady. But what has transpired simply beggars belief. He appears to have grossly mismanaged the Glasgow Club.
This is where the empathy comes in. I know how hard it can be as a football fan thinking about how life could be without my beloved Celtic. Do I have sympathy? No.
Call me hard-hearted but I endured nine-in-a-row, the biscuit tin, Wayne Biggins, Carl Muggleton et al. Take it on the chin, dust yourself down - football is cyclical. It's almost as if Rangers have been cheating on the rest of Scottish Football, living a lie. Done up to the nines on the outside, but robbing Peter to pay Paul. Some would say that they bought success unfairly whilst doing this and messageboards are alive with rumours that other SPL Clubs will be challenging this in the near future.
My only concern is for the ordinary people, who through no fault of their own may find themselves signing on within the next few weeks. Guys like Whyte and Murray should take full responsibility for this and should do everything in their power to assist them in finding gainful employment.
I know that that there are Celtic fans who would rather see the Grim Reaper behead Rangers and finally put them down but I don't fall into that category. I want Celtic v Rangers - despite the baggage it's the first game I look for when the fixtures are released. I love going into work on the back of a Celtic victory or trying to sneak into the office unseen awaiting the first comment. I could not care two jots about "commercial viability" or television deal etc.
This is about football and rivalry - strip it bare, tell the truth. I'm sick to the back teeth about hearing about finances in football. Can we go back to the days when it was about footballing ability and not financial clout? There are more pseudo-accountants and tax specialists on the terracing than there is fans nowadays.
Celtic's Chief Executive Peter Lawwell rubbed salt in the wounds saying Celtic don't need Rangers. Surely a bit of posturing, but realistically Celtic CAN survive without them but why not ask the fans what they want.
In an ideal world this will resolve itself - I foresee Rangers fans taking over the club they are so endeared to. It took Celtic a good few years to gain the upper hand again and I look forward to a Rangers that can challenge again.
In the Third Division, of course.
More About Focus on Rangers