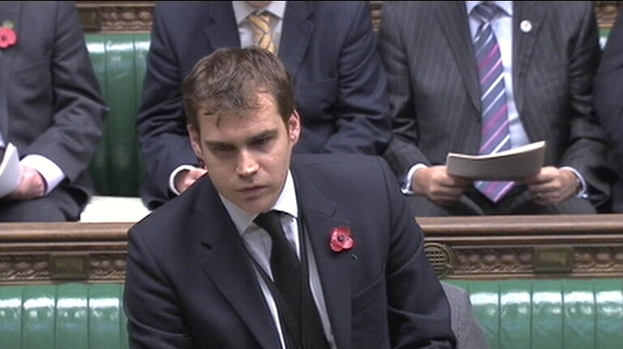 Last week I spoke at a rally organised by Supporters' Direct, the organisation set up to help fans get a stake in running their football clubs.
With the current uncertainty about the ownership of many football clubs, including Rangers and Hearts, it is time that the supporters who often end up having to step in to avert a crisis are able to have a say and act as guarantors for the interests of their clubs in the good times.
Players, managers and chairmen come and go – but most fans stay with their clubs for life, and they should have a say.
Welfare reform
During the course of the last few weeks, the Tory-led goverment's proposals for welfare reform, which had been defeated by a cross-party alliance in the House of Lords, were the subject of much debate and discussion.
Having had a number of letters from constituents concerned at the consequences of the proposals, it was a debate I followed closely.
For any government, welfare reform is difficult.The complexity of the welfare system means that changes are hard to implement without adversely affecting some of the poorest and most vulnerable in our communities.
However, with some of the changes proposed, the government went way beyond what is sensible and reasonable, and crossed the line of basic decency. Proposing to cut benefits paid to people undergoing chemotherapy, for example, even though they have paid their contributions through National Insurance over many years was heartless in the extreme.
Despite the courage of a handful of Lib Dem backbenchers, in the event most Lib Dems and Tories voted for the changes and for some of the votes half of the SNP members didn't bother to take part.
Work capability assessment
I had been preparing for the morning session, where I had been able to secure a debate on what is called the Work Capability Assessment (WCA), run by ATOS healthcare. This is an issue I have focused my attention on over the course of the last year and a half, having come across numerous constituents who have been subject to the assessment process.
For many people, their experience has been appalling – with wrong decisions being made, that then get overturned on appeal. Having asked dozens of written questions, it has been possible to uncover very serious concerns about the way in which the assessment process works in practice, that backs up the complaints of constituents who have approached me about it.
Very rarely do those constituents have a problem with people being assessed to see if they are fit for work, and welcome help and support to get them back into work after falling ill - in the rare circumstances where there are jobs to go to.
However, the practice of the Work Capability Assessment has proved to be very unsatisfactory –and with figures I secured indicating the government are spending £60m this year just to administer appeals, it shows how expensive it is and that too many assessments are wrong in the first place. If the government really want this to be about helping people into work, rather than hounding those who can't, then they would act on the concerns raised and change the assessment process so it is fair and reasonable.
Hasties bakers
I was shocked and saddened to read of the decision of the owners of Hasties bakers to close their local factory and shops, four of which are in my constituency, next month. It is a real shame when independent local businesses are forced to cease trading because of the economic situation – and they will be a loss to local main streets.
I particularly feel for the 46 individuals who will lose their jobs as a result, and hope they are able to find alternative employment soon.