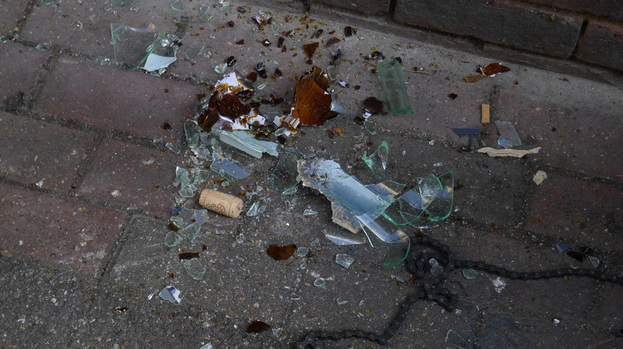 Anti-social behaviour is any form of behaviour which causes, or is likely to cause, alarm or distress to other residents. This can include noise nuisance, threats and disorder which have a detrimental effect on the lives of others or any issues that infringe upon community safety.
Anti-social Behaviour Orders (ASBOs) can be granted by a sheriff court if the Council feels it is necessary to take legal action against a person engaged in anti-social behaviour. However, the first step to deal with such behaviour is to contact your local Community Safety Team.
What can you do?
Speak up! If you're experiencing problems with anti-social behaviour, you should report it – it's the only way the problem will be tackled. Keeping a diary to record incidents, dates and times, will help in providing details to investigators.
The first point of contact if you are having problems is your local Community Safety Team, who can be found at your local Neighbourhood Office. They deal with anti-social behaviour complaints and provide advice and assistance towards tackling any issues. It is important to contact them as soon as possible before the situation escalates.
You should contact the Community Safety Team to report incidents such as harassment, abusive or drunken behaviour and disorder, drug dealing, problems with animals, or vandalism and graffiti. To aid in any investigation, it helps to give the following information:
• Your name, address and telephone number
• The location of the incident
• The name or any identifying characteristics of the person who is behaving in an anti-social way, and whether or not the person is a Council tenant
• A description of the incidents, including dates and times. This is where keeping a diary will be a great help
Any information you give will remain confidential.
Glasgow Community and Safety Services can be contacted on 0141 276 7400, by emailing gcssenquries@glasgow.gov.uk or by writing to the address below:
Glasgow Community and Safety Services
Westergate
11 Hope Street
Glasgow
G2 6AB
saferglasgow.com/contact-us
There is also a 24-hour anti-social behaviour Hotline you can use to report nuisance neighbours. Ring 0800 027 3901 day or night to make a complaint
Key contacts
Clean Glasgow: 0800 027 7027
Strathclyde Police: 0141 532 3000
Strathclyde Fire and Rescue (Home Fire Safety Visit): 0800 0731 999
Glasgow City Council: 0141 287 2000
Glasgow Housing Association: 0800 479 7979
Crimestoppers: 0800 555 111
Abandoned Cars: 0141 276 0859
Bulk Refuse Uplift and Needle Uplift: 0141 287 9700
Graffiti, Fly Tipping and Fly Posting Removal: 0800 027 7027
Water Mains leakage or bursts: 0845 600 8855
Roads and Lighting Faults: 0800 37 36 35
Environmental Control Unit to report dog fouling: 0141 287 0354