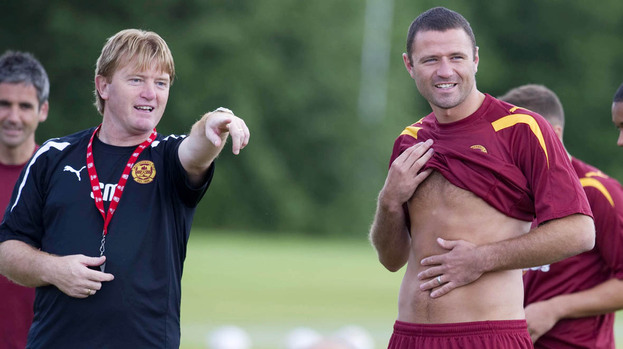 The Scottish Football League season is nearly over, with the play-offs now taking place to determine the final places in the lower leagues next season.
However, there is no need for the Lanarkshire quartet in the SFL to worry prematurely with their places cemented among a bag of mixed fortunes as clubs continue to battle for league reconstruction.
While some local teams finished in the bottom half or even bottom place of their respective leagues, the sole Lanarkshire representative in the Scottish Premier League had a season to remember.
With two games still to play, Motherwell have all but consolidated second spot, ensuring another venture into Europe next season and their highest league place in SPL history.
It was a memorable campaign as well, featuring back-to-back victories over Celtic, Michael Higdon being nominated and eventually winning Scotland's PFA Player of the Year award; and of course the return of prodigal son James McFadden.
Motherwell's eight-game unbeaten run came with McFadden starting all these fixtures.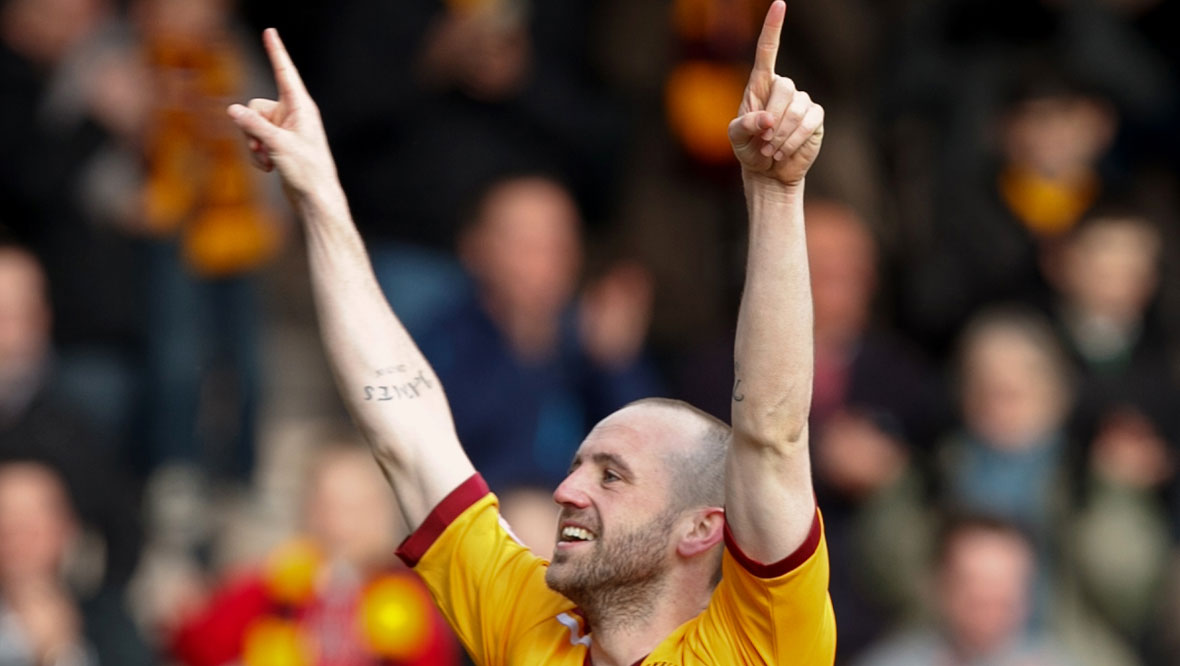 James McFadden
His return to Scotland may last longer with Celtic casting their gaze over the 29-year-old who will have the ambition of a return to the Scotland squad lingering in his mind.
John Berry, STV Motherwell fan blogger, said: "James McFadden's return gave new life to Motherwell's season, as the Fir Park legend made his much anticipated return to the club, and the Faddy Factor cannot be questioned.
"Stuart McCall also deserves huge recognition for guiding us to another high finish on a shoestring budget. McCall has been placed on the shortlist for manager of the season and there is nobody more deserving of that accolade.
"Every year, he loses top players and continues to achieve greatness at Fir Park, while providing high quality, attacking and entertaining football.
"This is one of the best, if not the best, Motherwell teams I have ever seen, and fans can only hope that the majority of this side decide to stay at Fir Park beyond this summer.
"If that happens, this talented team have the opportunity to cement themselves in the history books as Motherwell legends."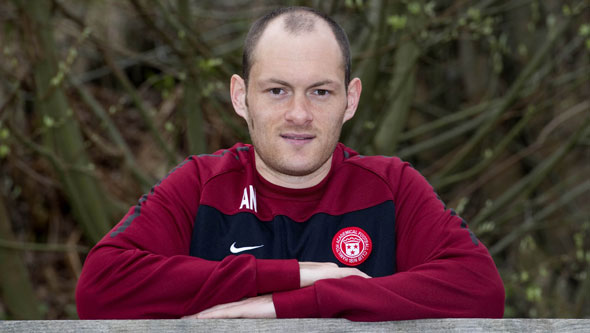 Alex Neil
Despite a minor flirtation with the relegation play-off spot earlier in the season, Hamilton Accies never looked in genuine danger of going down.
By November, Accies had climbed to seventh place and remained there – but their subsequent lack of progress sparked dismay among the fans.
The scare of falling to eighth place was too much of a backwards step and Billy Reid and the club agreed to part ways.
Club captain Alex Neil came in and proved to be a breath of fresh air according to Ian Kelly, STV Hamilton fan blogger, who said: "The success Billy Reid had at Accies is well documented but he became very stale and set in his ways following relegation in 2011.
"Alex Neil took over and the team ended the season in a positive manner and with young players developing the future for Accies should be bright.
"We will push ahead with our youth development and continue to develop young talent although extra funds would enable a more experienced core which could help the younger players."
Neil lifted the New Douglas Park side to fourth in the league with a string of good performances and five clean sheets on the bounce.
The first of those was against Lanarkshire neighbours Airdrie who had a season to forget.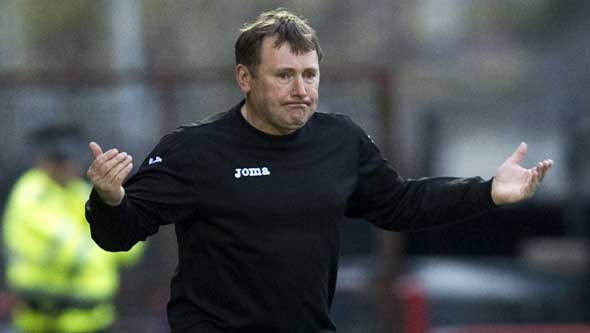 Jimmy Boyle
Airdrie were promoted late on, following the Rangers financial crisis, but after the opening two games of the season, it looked as if there was nothing to fear.
A 4-1 win against Dumbarton and subsequent 2-0 victory against Livingston gave Jimmy Boyle's side false hope for the season ahead.
Early cup exits against lower league opposition (Queen's Park and East Stirling) showed a sign of things to come and included a seven-game winless streak featuring the club's record defeat – a 7-0 thrashing from champions elect Partick Thistle.
The other wins came against Dumbarton again and Dunfermline, but the Diamonds could not replicate last year's end-of-season form.
David Hendrie, STV Airdrie fan blogger, said: "There is a definite sense and feeling of having let everyone down.
"Even Jimmy Boyle looked like a beaten man in comparison to his demeanour in previous years. Yet the overriding feeling for me is that we will come back and I want to see Jimmy and the players doing it, not even for the supporters but for themselves.
"Yes, performances this season have not been good enough and many of players have not covered themselves in glory, but it doesn't change the fact that overall we haven't had a squad good enough to cope with our situation.
"Next season will be a completely different ball game and I hope that everyone will see this and give these players and their manager the support they need."
Another team who couldn't replicate their form were Monklands rivals Albion Rovers. Despite their great escape last season, the Rovers will once again be playing Third Division football.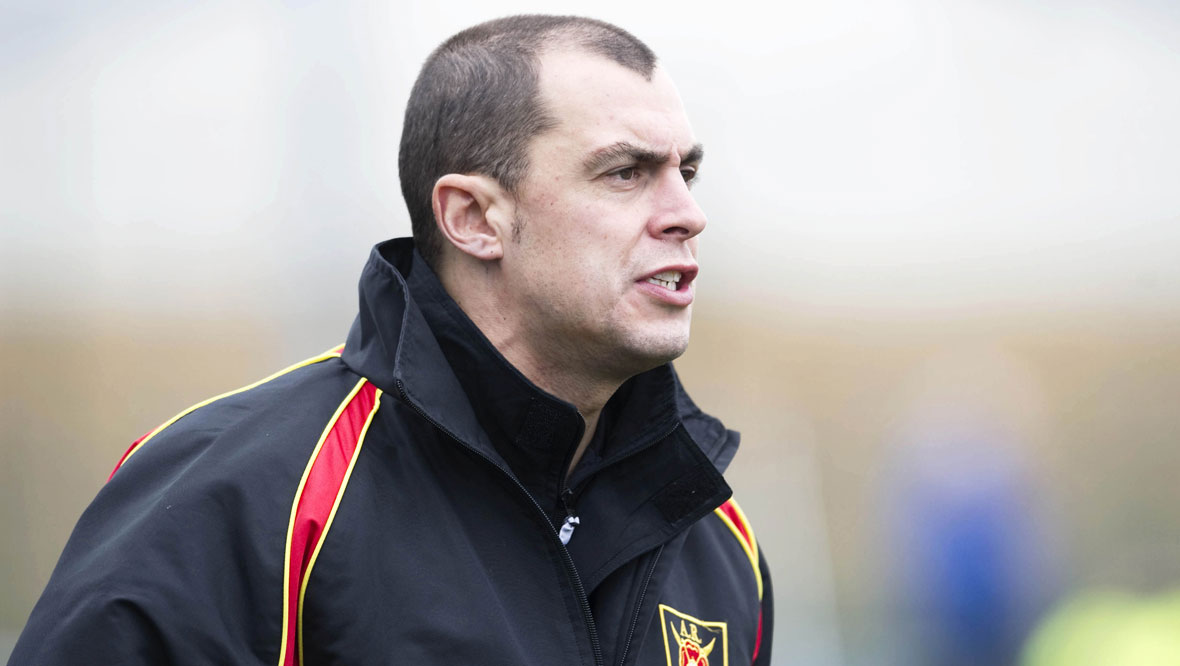 Todd Lumsden
Todd Lumsden was given the daunting task of trying to keep Rovers up and was thought to have been granted a rebuilding job with the aim of returning to the Second Division – but not so.
Sam Tennent, STV Coatbridge fan blogger, said: "The manner in which we have went down is probably the most disappointing thing.
"Todd Lumsden had the toughest job of any recent Rovers manager trying to follow Paul Martin. At just 35 and in his first job he just never had anytime to find his feet so although the timing is odd it's not a surprise to see him go."
With the prospect of dwindling crowds in the lower league, fans are also considering options on to how improve life at Cliftonhill. Some had even voiced the possibility of naming the club Coatbridge Albion Rovers.
Sam added: "Personally I'm against a name change. 'Coatbridge Albion Rovers' just sounds silly and I don't believe not having the towns name in the name will increase out crowds.
"There are bigger issues at our club presently and I'd rather those were focused on."
But maybe they're looking at Third Division Clyde, who seem to be on the move from Broadwood after 18 years.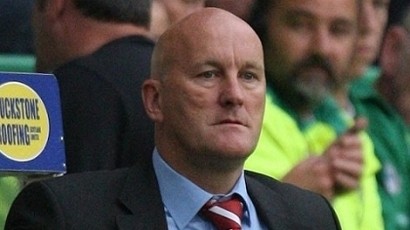 Jim Duffy
A vote took place in April with 93% of shareholders in favour of a move to East Kilbride – while 84% were in favour of the name change to EK Clyde.
On the park the Bully Wee welcomed Rangers to two near sell-out games, but couldn't replicate their exploits against Celtic in 2005.
Jim Duffy's young side finished the season second-bottom of the Third Division, but will look to improve on results to impress their new fan base in South Lanarkshire.
Related articles
People who read this story also read