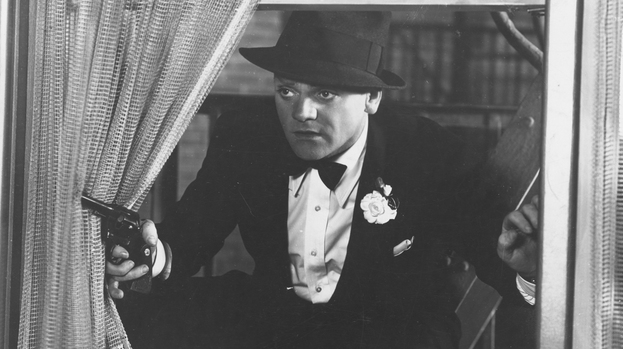 There's a lot of love in the air at this year's Glasgow Film Festival and it's not just because the 2013 programme officially launched on Valentine's Day.
It's day two and the festival is in full flow with no less than 26 film themed events running between 11am and 3am on February 15.
For those who missed out on the sold-out opening gala screenings of Populaire then don't fret, there's another opportunity to catch the French rom-com at 1pm at the Glasgow Film Theatre.
If you're looking for a slightly different take on the romantic notions then you're in luck with Love, Marilyn offering a fresh perspective on Marilyn Monroe at 3.30pm and Steve Coogan's The Look of Love at 8.40pm at the GFT.
Hollywood legend James Cagney will be back on the big screen for The Public Enemy - said to be one of the influential films of all time, - at 11am while James Cosmo will be celebrated 12 hours later at a midnight showing of Highlander.
Dance lovers can mark the 25th anniversary of Scottish Ballet choreographer Peter Darrell's death with a screening of Peter Darrell: Scotland's Dance Pioneer on Friday at 11.15am. There's still a few tickets left for the Brazilian carnival where partygoers hop on a samba bus and are whisked off to a secret location for a screening of 1970s film, Black Orpheus.
Check out one of the filmmakers of tomorrow at a screening of Strings at 4.15pm in Cineworld. Director Rob Savage was only 18 when he started making the film on a budget of £3000 and will be explaining more about that process with members of the cast on Friday.
If sitting in the cinema isn't enough for you then pop down to the Flying Duck for Popcorn II: Electric Boogaloo.
Musicians including Brains, Skullwizard, The Store Keys and The Downs will be performing covers from movie themes and scores ranging from Pulp Fiction to the Teenage Mutant Ninja Turtles.
The night starts at 8pm, entry is £5 on the door or comes as your favourite movie character for discount entry.
For more information go to the Glasgow Film Festival website.
What are you going to see at the Glasgow Film Festival? Get in touch on Twitter.
Related articles