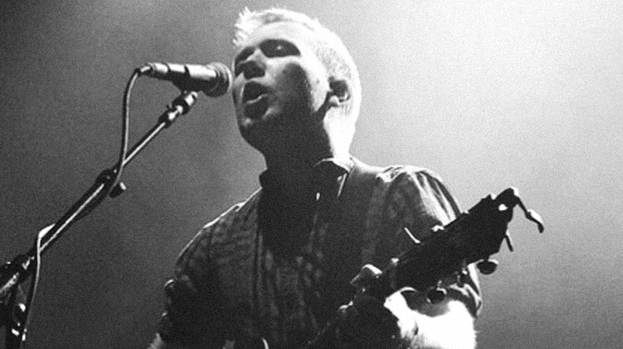 For nine years they were permanent fixtures in Scotland's indie music circuit, touring with the Proclaimers, James and the Goo Goo Dolls.
But in 2011 and after two albums Unkle Bob shocked fans by calling it a day.
Two years on from parting ways, lead singer and guitarist Rick Webster is giving the band a new lease of life with an EP and gigs in Glasgow and Edinburgh.
Rick will be playing tracks from his new mini-album Letters at The Voodoo Rooms on February 14 and Glasgow's Stereo on February 15.
Rick explained: "I wanted to get out this EP so I could get a bit of closure before I move onto the next thing.
"It's been a different process of making the record this time round, I used to make the demos at home then I would go and bring them to the band.
"Having five or six people put in their input can be wonderful or then again it can be the case of too many cooks.
"I like the fact that because it's just me, if I want to put something on YouTube I can just go for it rather than checking with all the different levels."
The Unkle Bob founder will be performing with his old bandmate drummer Chris Hardwick and Hobotalk bassist Ali Petrie.
He said: "Ali is a remarkable talent, I'd never seen anyone play bass in his left hand and piano in his right at the same time."
"The old Unkle Bob music will be rearranged slightly to fit the trio - we did play a few gigs like that with the original band so it's not entirely new but it will be more like the bare bones of the songs."
Unkle Bob released a four-track EP through Pledge Music in January. It was penned over the last year and a half and recorded at the La Chunky studio in Glasgow.
While Rick is now going it alone after the split with bandmembers Ron Yeadon, Chloe Treacher and Stuart Cartwright, he says he has not closed a door on working with them in the future.
Rick explained: "I'm still in close contact with some of the guys, particularly Ron who was also founder. I send him all the tracks before I send them to everyone else and his feedback has been pretty positive.
"We split because we all kind of felt we couldn't do anymore together, there's not any massive animosity between us.
"From as early as the band started there was always the possibility that it was my band and I could do my own thing - I'm sure they would maybe have objections if I was making millions of quid."
Along with his work on the new Unkle Bob material the Edinburgh based singer has also turned his attention to producing.
He's completed his first producing project – an album with Portuguese band Plaza - and is set to work on Jos Collins from The Deep Red Sky's solo album.
But the immediate focus is on his two comeback gigs.
Rick said: "I've played so many venues in Glasgow from the Royal Concert Hall to Nice 'N' Sleazy's, the ABC and Cottiers.
"Tchai-Ovna was one of early places. I remember one day when we were there for an interview for German television. We had driven up there from London and were so spaced out because we hadn't had any sleep - it was the weirdest thing performing at this tea shop at 9.30am in the morning."
Tickets for Acoustic Affairs presents – Unkle Bob with Laurie Cameron and Blind Dog are £8 in advance or will cost £10 on the doors.
Related articles