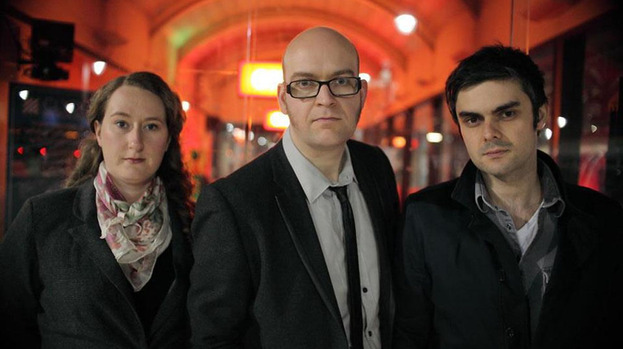 Flicking through the Celtic Connections 2013 programme and you'll find a melting pot of musical genres.
You'll see traditional folk flavours blended with Americana and indie bands side by side with Spanish flamingo guitarists.
Throughout the festival, Sunday afternoons have been dedicated to those artists who blur the musical boundaries.
Curated by Findlay Napier and the Bar Room Mountaineers, the Hazy Recollections strand at the O2 ABC2 showcases Glasgow talent.
The Hazy Recollections show will see Danny Kyle Open Stage winner Rory Butler, singer-songwriter Miss Irenie Rosie, This Silent Forest and Anaïs Mitchell join the organisers on stage for the third and final event.
The concept came together a few years ago when Findlay and his Bar Room Mountaineers were rehearsing with former Pearl and the Puppets drummer Blair MacMillan.
Dissatisfied about the lack of opportunities for indie acts in Glasgow, the guys decided to take matters into their own hands.
Findlay explained: "I'm a great believer in being positive, instead of being negative about the fact we didn't have a gig at Celtic Connections we decided to organise a showcase Scotland event.
"There are so many bands straddling folk but they're not necessarily folk bands. There's such a great traditional music scene in Glasgow and a great indie scene, we wanted to forge a stronger link between the two.
"Over the last four years we've managed to do that and it's been incredible. With all the work we put in organising the event we've made it part of the policy that we play every year.
"Ironically that first year we didn't have a gig, we actually got a booking at the last minute."
This weekend's finale follows jam-packed sessions on January 20 and 27 with the State Broadcasters, Bear Bones, Randolph's Leap and Michael Cassidy among the musicians lining up for the gigs.
Ahead of the date on February 3, Bar Room Mountaineer Gillian Frame will be playing the fiddle at Malinky frontwoman Fiona Hunter's Celtic Connections gig on February 2 at the Mitchell Library.
Such is the success of the Celtic Connections fixture that a monthly Hazy Recollections night starts on February 11 in Bar Bloc.
Findlay said: "It's going to run on the second Monday of the month and we'll be showcasing new acts so it'll be very mellow.
"We want to try and avoid it becoming a singer songwriter night, we want duos at the least.
"The music scene is pretty good at the moment but I'd love to see more people dipping in and out of folk music. There's lots of stuff going on but it's quite hard for people when there's not a lot of money there.
"Through my experience as a traditional musician I'm used to being to make money from ceilidhs, but the indie scene is brutal. Everyone is always desperate for Celtic Connections to start, it's almost like a new, new year."
Findlay Napier and the Bar Room Mountaineers play Hazy Recollections at 2.30pm on Sunday, February 3.
For more information go to the Celtic Connections website.
More About Celtic Connections