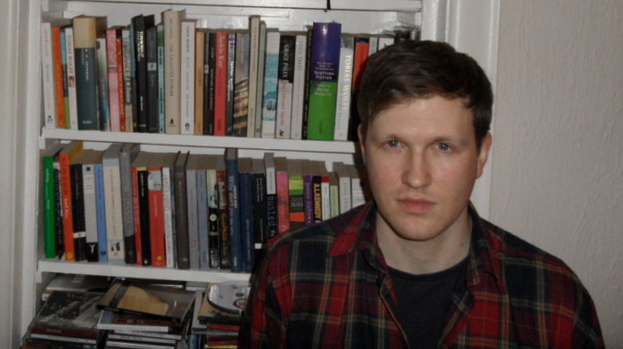 It's the birthplace of Liz Lochead's Scots poetry and the dear green place that author Alasdair Gray calls home.
It gave to the world poet laureate Carol Ann Duffy and its streets became the landscape for Denise Mina's murderous Garnethill crime novel trilogy.
Glasgow boasts generations of literary genius but a wealth of talent still remains undiscovered, and unread, within its boundaries.
The Scottish Book Trust New Writers Awards gives these unknown literary talents the opportunity to shine and take their place alongside the well-established city canon.
Awarded to 11 aspiring fiction writers from across Scotland, it provides recipients with a grant of £2,000 and the support and advice they need to kick-start their career in writing.
The awards, managed by Scottish Book Trust in association with Creative Scotland, are open to writers based in Scotland who have not published a novel, short story or poetry collection.
Brian Hamill is one of the Glasgow-based writers that has been selected out of 320 applicants to receive this coveted accolade in 2013.
Brian and his fellow winners can now look forward to nine months worth of mentoring and guidance from the Scottish Book Trust, a week-long writer retreat in the creative haven of Cove Park and of course the cash boost to give him more time to concentrate on his prose.
"The best thing about the New Writers Award is the encouragement it gives you," said Brian, who works full-time as a software developer.
"People interested in literary art soon realise that it's not a road that's going to lead to great money and popularity.
"Sources like the New Writers Award can keep people going when they might be finding things tough. I don't just mean in terms of cash, but the feeling of some recognition that you're doing decent work as well as the support offered by the Scottish Book Trust, it's positive.
"New writers get rejections, some fair and some unfair, and it can often be a pretty unforgiving way to spend your time. Any wee award or grant that can be offered is a nice thing."
Brian greatly admires the work of Scottish author James Kelman, who publicly announced that he earned little over £15,000 in 2012, despite releasing a novel that won the Saltire Prize in the same year.
Brian has recently launched a quarterly fiction magazine, thi wurd, in collaboration with Glasgow University's creative writing lecturer Alan McMunnigall. Brian attends Alan's creative writing group where he has developed his craft.
He has had work published in New Writing Scotland 30, New Voices Press Anthology 2012, Octavius Magazine and a book called Tip Tap Flat. He is now working on a novella called The Revellers, an incomplete short story collection and an idea for a novel.
Graeme Macrae Burnet, 45, is another Glasgow recipient of the New Writers Award. After writing in his spare time for 30 years and losing his job in television, Graeme decided it was time to make a go of his passion for literature.
"As a teenager I realised that when I was writing assignments I took them more seriously than everyone else - I wrote screeds ," said Graeme, who lives in the West End.
"I went on to win a couple of competitions and wrote my first novel 15 years ago. It got interest from a few publishers but never went anywhere. Life tends to get in the way a bit.
"When I lost my job I thought 'come on, this is the time to commit.' I've been a bit of a late developer, it's been a long, slow burn. The New Writers Award helps you finish something.
"It's brilliant to win, it's hard to start writing without encouragement and feels good to have some recognition."
Graeme has finished his first novel, The Disappearance of Adèle Bedeau, which is a crime novel set in a small French town. He is currently researching his next novel, based on a murder in 19th century Wester Ross, and will use the New Writers Award to focus on this.
Four fiction writers, two poets, two writers of Scots and two children's fiction authors were selected as the recipients of this year's awards, with an additional award - the Callan Gordon award, presented to a short story writer or poet.
The awards were independently judged by a panel of experienced authors, poets and short story writers before being selected to win.
"Writing can be isolating, and it can be difficult to find out ways to develop and move towards publication," said Caitrin Armstrong, head of the Writer Development Programme at the Scottish Book Trust.
"Publishers are under increasing pressure nowadays, and take fewer risks. The Scottish Book Trust provides contacts and a support network to help new writers.
"It's crucial to provide support for Scottish writers in this difficult climate.
"We have to make the most of, and invest in the talent we have. Literature reflects the society we live in. We need people to develop their talent and sense of self.
"There's a lot of talent here in Scotland."
To read the work of the New Writer's Award winners, click here.

Are you an aspiring writer? Brian Hamill's fiction quarterly is currently accepting submissions for Issue Two. Send your poetry or short stories here before January 31.
Related articles