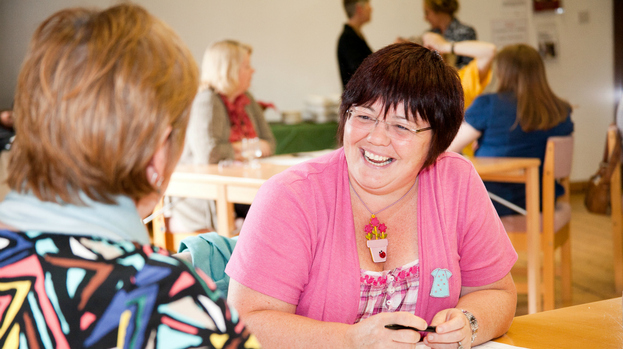 A local volunteer support group has been given a cash boost to extend its services.
Voluntary Action South Lanarkshire (VASLan), which helps develop and support volunteer groups in the area has received £7500 from lottery grants scheme, Awards for All.
The donation means the organisation can now provide training to more people with the aim of encouraging more people to launch social enterprises.
Wendy Russell, VASLan development officer, said: "We're trying to promote social enterprise in South Lanarkshire which will help the economy and instil the ideal in the local community.
"The big issue for people was training for social enterprises already running, and charities wanting to branch out.
"Thanks to funding from Awards For All, sessions which would have cost £120 per head were reduced by 50% for members. Without the funding people wouldn't have signed up for it as they don't have the money for that kind of training."
VASLan offers training in funding applications, governance, information technology and social enterprise.They are offered in partnership with the Social Enterprise Academy (SEA).
Gordon Jamieson, business development officer at SEA, said: "It's great that VASLan have secured the funding that will ultimately allow skills in the area to be developed.
"It also allows them to develop one of the social aims of the SEA benefitting community organisations and charities.
"This will bring them together with their experiences and similar challenges, and bringing solutions as a group."
For information on the training sessions, visit the VASLan website for contact details.