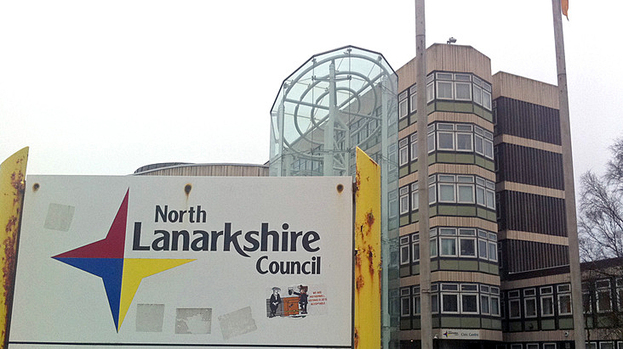 North Lanarkshire's largest teachers' union has called for North Lanarkshire Council to spare nurseries from the forthcoming round of cuts.
The local authority is currently assessing the results of its public consultations into a £73m savings plan before making an announcement later this month.
Now the Educational Institute of Scotland (EIS) has asked that the option of removing qualified nursery teachers from nursery classes be scrapped.
The organisation says that the "vital area of pre-five education" will be "seriously undermined" if the cut goes ahead.
Ian Scott, North Lanarkshire EIS president, said the suggestion of removing qualified nursery teachers from nursery classes contradicts advice given by the Scottish Government.
He said: "A recently published report by the Scottish Government on pre-five provision concludes that the learning experience of children is better when delivered by professionals with high levels of appropriate qualifications.
"It would therefore be a retrograde and damaging step to take if North Lanarkshire Council were to accept the savings option of removing all nursery teachers from nursery classes."
Mr Scott also said the removal of nursery teachers would especially hinder children from deprived backgrounds.
He said: "Taking into account the fact that curriculum for excellence is actually an age three to 18 programme, and the Scottish Government's reiteration that it is committed to ensure access to a teacher for pre-school age children - especially for those from deprived backgrounds - it would make such a move likely to exacerbate deprivation and disadvantage for our own children in North Lanarkshire."
"The Scottish Government report also concluded that occasional or adhoc support from a teacher is unlikely to make a difference.
"It is therefore impossible to understand how the prospect of no support or input whatsoever from a qualified teacher can possibly be contemplated and the EIS urges North Lanarkshire Councillors to safeguard the role of the teacher as a key player in pre-five educational provision."
The report from the council's chief executive Gavin Whitefield will be discussed at a meeting at North Lanarkshire Council's headquarters on Thursday, December 6.
More About MPs and MSPs react to North Lanarkshire Council's public consultation on £73m cuts
Related articles
People who read this story also read