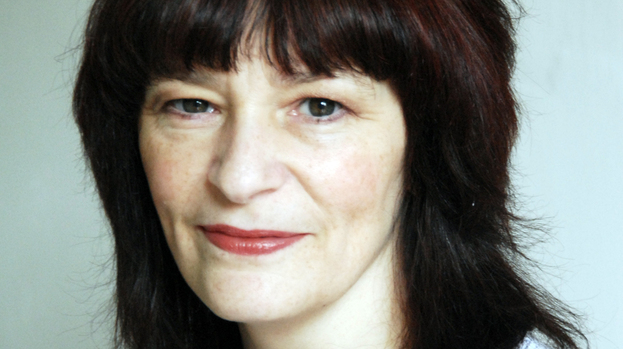 Anne Donovan can still remember the excitement she felt climbing the stairs and entering the red sandstone entrance to Coatbridge's Carnegie Library.
The former St Patrick's High School pupil felt a thrill as a young girl staring at the shelves of novels and the worlds on the pages of books by Enid Blyton, Charles Dickens and Emily Brontë.
Little did she know that as a grown-up, her name, and her novels, would sit alongside them.
Winning the Scotland on Sunday Short Story prize in 1997, the Glasgow University graduate is now one of the country's leading writers.
Her 2003 novel Buddha Da about a Glasgow painter and decorator who discovers Buddhism was shortlisted for the prestigious Orange Book Prize, the Whitbread First Novel Award, the Scottish Book of the Year, and was nominated for the International IMPAC Dublin literary award.
And her following work, Being Emily, was equally well received. But that international acclaim has its roots at home - and in the now closed Carnegie Library.
She said: "Coatbridge Library was an amazing library.
"It is a really old building and I remember as a wee girl going to library a lot. It was such a special place and it had a big influence on me.
"The Andrew Carnegie Libraries are special as he was a philanthropist and put libraries in areas where people didn't have a lot of money.
"They are all taken over by councils now, but the original idea was to encourage people to read and to be informed, and to go into another world.
"Going into Coatbridge Library was a magical experience. It felt quite grand going up the steps and there were rows and rows of books.
"You could lose yourself in the stories."
The old Coatbridge library is no longer in use. The council has put the B-listed red sandstone building up for sale, with readers in the town using a new library in the Buchanan Centre in Main Street since 2010.
After growing up in the Lanarkshire town and attending the St Patrick's High School, Anne moved to Glasgow.
Following a career as an English teacher in Castlemilk, Easterhouse, Bridgeton and the West End of Glasgow, Anne gave up the profession in 2003 after the success of Buddha Da.
This week, she has given talks as part of the Book Week celebrations at libraries in Glasgow, Kilwinning, Perth and Edinburgh.
And this weekend, as part of Book Week Scotland, Anne will return to Lanarkshire to deliver a talk at Lanark Library.
She said: "I really hope Book Week Scotland takes off. The events I have done this week have been great.
"If it wasn't for libraries, I wouldn't be a reader or a writer. Library audiences are always very enthusiastic and interesting and it is always good to meet people who read.
"I am looking forward to the event in Lanark library. I will read and talk about my work and give people a flavour of what I am about."
The event at Lanark Library starts at 2.30pm. For more information, call the library on 01555 661144.
Related articles
People who read this story also read