On other days of the week, the streets around Parkhead reverberate to the excited sound of 60,000 football fans.
On this day the scene was eerily quiet as everyone took shelter from the wintry weather.
But behind the gates of this iconic stadium, it sounded like a victory had been won as a group of locals joked with one another. But this team hadn't made the journey to Glasgow's East End to watch football.
They were here to attend a health drive which aims to make a difference to their lives and help them face the challenge of lung disease.
Head of British Lung Foundation in Scotland, James Cant, said: "We were very aware of the fact that there are lots of people, especially in the East End of Glasgow, who have got early stage lung conditions.
"The thing about your lungs is that they are very easy to break but they are difficult to fix so the important thing is that once a condition has been identified, people take action as quickly as possible.
"We wanted to let people come to a really iconic venue within their local community. Celtic Park is a very obvious candidate for this."
The £25,000 Result Programme was set up and funded by NHS Greater Glasgow and Clyde's (NHS GGC) North East sector in 2011, and has support from the British Lung Foundation and the Celtic Foundation.
Pfizer also contributed £5,000 towards the first two courses.
Run over six weeks, the classes are taken by staff at NHS GGC's pulmonary rehabilitation team. Starting with an hour of tailored exercises, an educational class by a designated speaker follows on topics such as healthy eating, smoking cessation and advice around welfare benefits.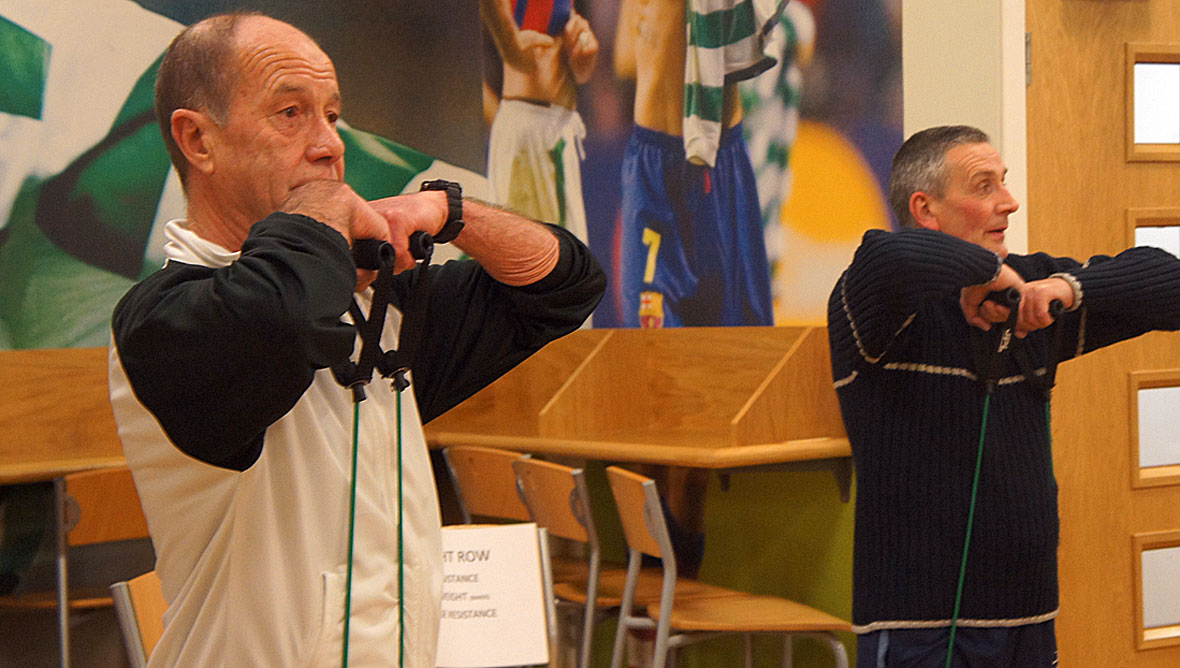 All of the participants in the Result Programme have chronic obstructive pulmonary disease (COPD) - the name for a collection of lung diseases such as chronic bronchitis, emphysema and chronic obstructive airways disease.
According to NHS inform, people with COPD have trouble breathing in and out, known as airflow obstruction. Their lungs become inflamed due to irritation, usually from cigarette smoke.
COPD does not usually become noticeable until after the age of 35.
Symptoms include increased breathlessness when exercising or moving about, a persistent cough with phlegm that never seems to go away, or a frequent chest infection, particularly in winter.
Linda Harley, health improvement senior for long term conditions, who set up the programme said: "By participating in regular exercise, people are empowered to take charge of their health and fitness while socialising with other people who have a lung condition.
"Celtic Park was chosen to host the Result Programme as it is in a unique position within the East End of Glasgow of being able to attract hard to reach clients due to it's prominence within the football culture across Glasgow.
"Previous courses held at this venue have attracted football supporters from various teams across Glasgow.
"One of the goals of the Result Programme is to provide a seamless transition between the hospital and the community for individuals with COPD who have completed rehabilitation, not for one to replace the other.
"As the findings from the first programme have shown to optimise the function and quality of life of individuals living with lung disease, funding from the NHS North East sector health improvement team has been granted to run a further four programmes."
While there is currently no cure for COPD, the sooner the condition is diagnosed and appropriate treatment begins, the less chance there is of severe lung damage.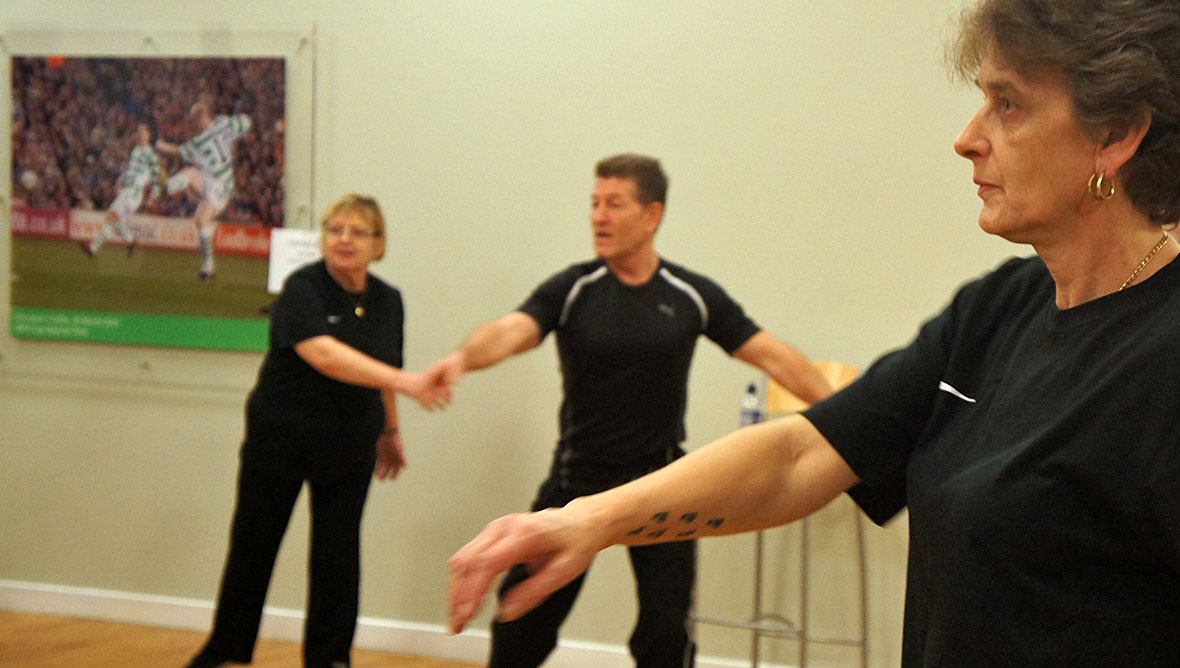 James said: "The only thing that you can do is to manage it as best as you can and take positive actions as quickly as possible.
"Once it has been diagnosed, we need people to take action – to exercise more, to be more pro-active whereas the natural reaction is often 'I have a lung condition, I should do less'.
"What we are saying is if you have a health condition, you should come out and do more. It will increase your life expectancy and it will increase your quality of life.
"It is use it or lose it. What you also need to do is build up your upper body to support your lungs as best as you can."
During their six-week stint at Celtic Park, the class members take part in a fitness programme that is designed to help people cope with breathlessness and make them feel stronger and fitter.
The classes also help in tackling the isolation that a long-term health condition can often bring.
"We do find that lung disease doesn't just attack the lungs, it attacks the person," said James.
"It can be a very isolating condition. You can imagine if you had a lung condition and woke up on a day like today when it is raining and windy, it wouldn't be your natural reaction to come out and mix with people, but they have today."
Nicol Rhodes, Celtic Foundation health and wellbeing project manager, added: "We at Celtic felt like this was an important project to be involved with to help improve people's health. It gives people social interaction, rather than having them stuck in the house.
"Celtic have been involved in projects for a number of years now. The Celtic foundation has been going for over 15 years and has been involved in a variety of health and wellbeing projects.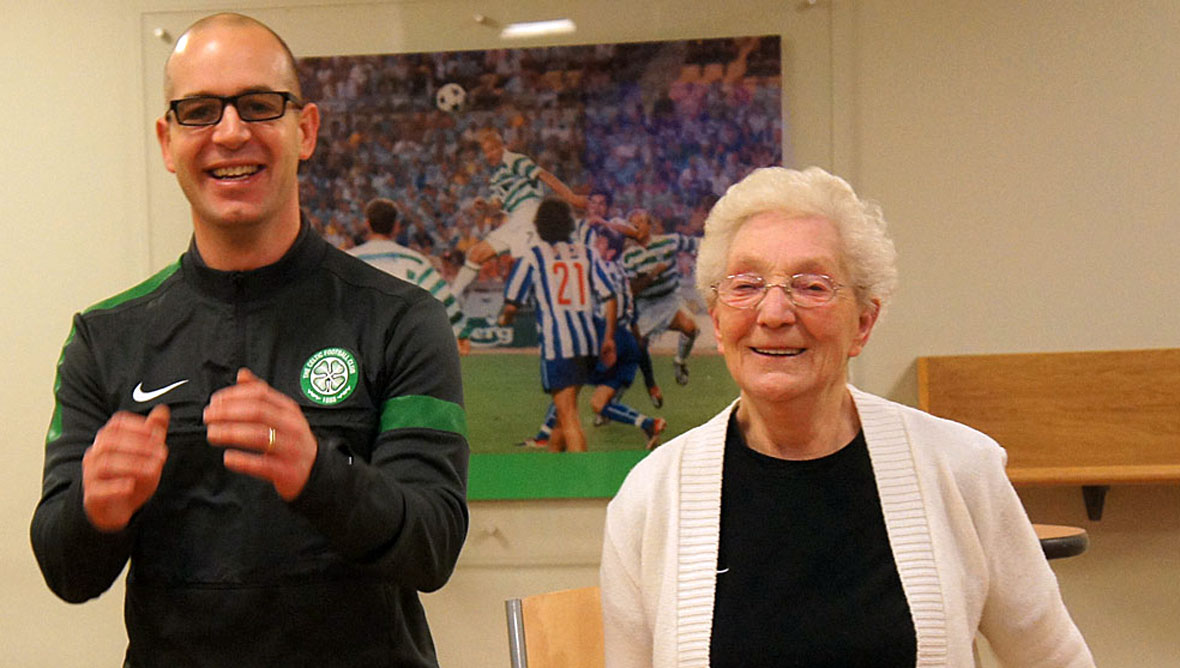 "It is a good mixture of football fans that come along, not just Celtic supporters. The banter is extremely good at times and is all jovial. I feel as if there is a real connection between all of the individuals has been fantastic.
"And there is a general buzz of being in an iconic building such as Celtic Park, it is a one-off stadium in the East End of Glasgow."
Frances Cockburn from Easterhouse was diagnosed with COPD six months ago. She has never smoked but does have asthma and has been exposed to a lot of second-hand smoke.
Despite having no interest in football itself, the 43-year-old jumped at the chance to take part in this project at Celtic Park, much to the envy of her 13-year-old daughter.
"I have never smoked but my husband and my dad and my friend have all smoked in the house and that is how I got COPD," she said.
"My lung collapsed two years ago so they have been told they can't smoke in the house now because of it. Second-hand smoke nearly killed me.
"I decided 'I am not doing this anymore. I am not being fat and depressed and miserable. I am going to get up, get out and do something for myself'.
"Taking that first step is quite scary, especially if you don't know anybody, but it is worth taking that first step.
"The classes are absolutely brilliant. It is great fun and you get to meet different people, interact with others and get to learn a lot of physical things which can help you with your breathing.
"You learn to forget about the COPD and instead focus on yourself for a change."
Frances has lost five stones over the 18 months through a walking group she set up – and is finding that the new exercise techniques learned at the Parkhead club are helping to improve her fitness.
"When I first started to exercise, I was 18 stone. Now I am down to just over 13 stone thanks to exercising and it is helping my breathing a lot.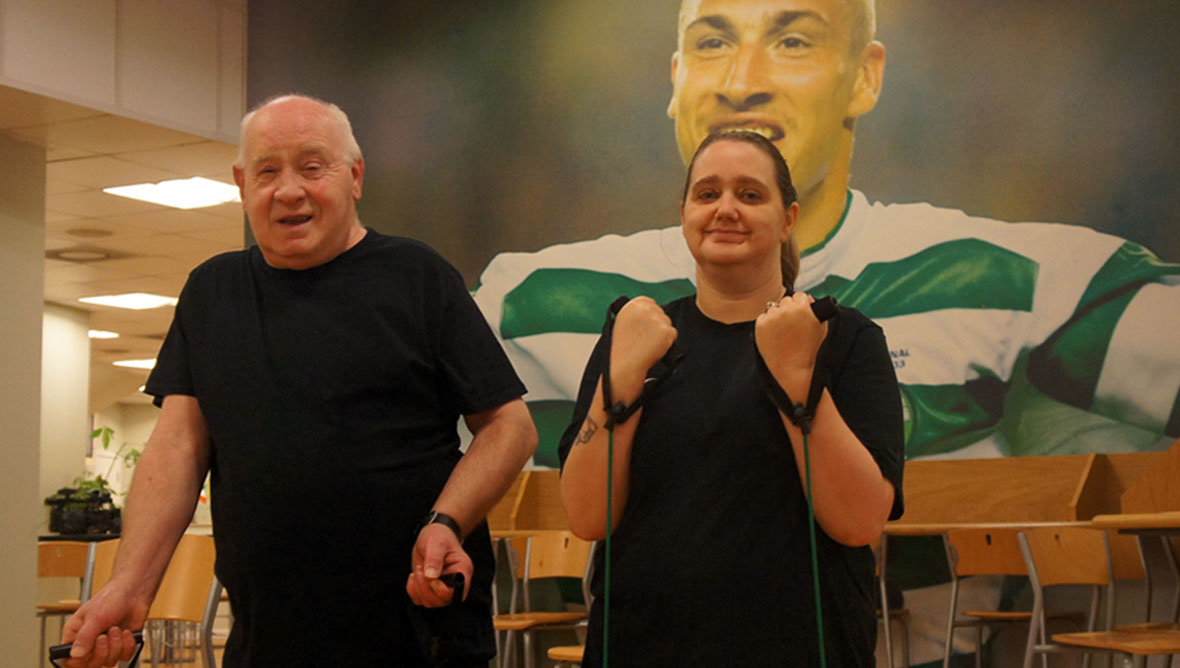 "We have a walking group three days a week and before we go out, we do a couple of exercises. I am going to take the skills from here to the group to help us warm up and to get us motivated and move a bit better.
"It means that if I can help myself just now, there is a chance that my COPD won't get as bad as some other people's COPD in this group.
"I don't want to get to the stage where I need oxygen. That is quite scary.
"This class brings you out of the gutter. And I have made good friends from it. It means when I finish the class, I don't want to go home and slump on the couch, I want to get out."
If you would like more information about the Results Programme, email Linda Harley or call on 0141 232 0174.
This article is in association with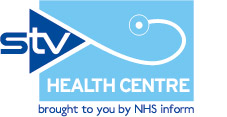 For more on stopping smoking, visit NHS Greater Glasgow and Clyde's Smokefree Services.
More About Blow The Smoke Away
Related articles