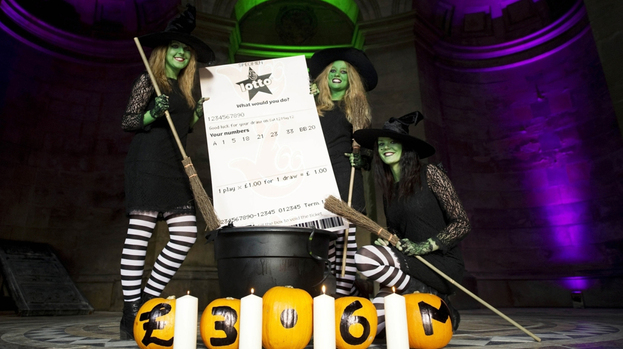 Someone in South Lanarkshire could be in for a Halloween treat or become part of horror tale over the next eight days.
A winning lottery ticket worth £3.6m was bought from a shop in the area and has been lying unclaimed since May. Now, with the ticket expiring on November 8, the National Lottery is calling on everyone to check their numbers and see if they have been born under a lucky spell.
The ticket matched all six numbers from the Lotto draw on Saturday, May 12.
So if you chose 1, 5, 18, 21, 23 and 33, then you won't need to dress up as a millionaire - you are one!
A National Lottery spokesperson said: "This really is the final push to find the winner as the claim deadline draws ever closer. We are desperate to find the lucky ticket-holder as the money could change that person's life.
"We're hoping this seasonal push will get the people of South Lanarkshire searching and checking any old Lotto ticket before it's too late.
"We really want Halloween to 'treat' someone this year.
"We are urging people to check pockets of clothing, wallets, bags and down the back of the sofa – there is literally a pile of money sitting waiting for someone.
"We have our fingers crossed and we hope someone comes forward to claim their win before the deadline."
The details of which shop the ticket was bought from hasn't been released, but in the spirit of the moment, the National Lottery sent three witches to Hamilton Mausoleum to see if their sorcery might conjure a clue.
There is no doubt the person who finds the lucky ticket down the back of their sofa will be in for a devillishly good time.
Related articles
People who read this story also read