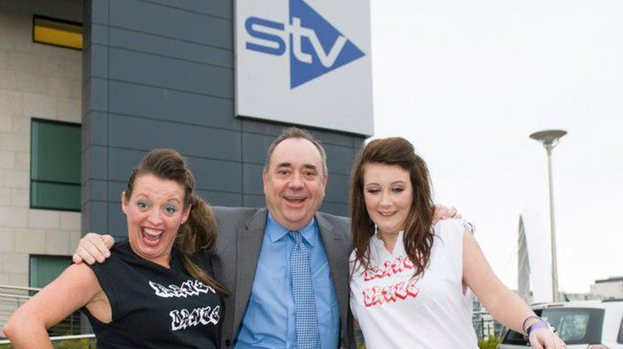 The STV Appeal 2012 has raised almost £2m towards helping Scotland's children living in poverty and Lanarkshire fundraisers were on hand to celebrate.
Groups including the Blantyre Boys Club, the East Kilbride Figure Skating Club and Coatbridge High School travelled to STV's studios in Glasgow to celebrate the achievement during The Big Live on Friday, September 7.
Organisations and clubs throughout Lanarkshire held fundraising events to help the STV Appeal, all helping towards raising more than £1.9m to help children in Scotland living in poverty.
Celebrities such as Amy MacDonald, Tony Roper and Manran joined host Lorraine Kelly for the show which put the charity in the spotlight.
You can still donate to the STV Appeal by visiting the appeal website.
More About STV Appeal
Related articles