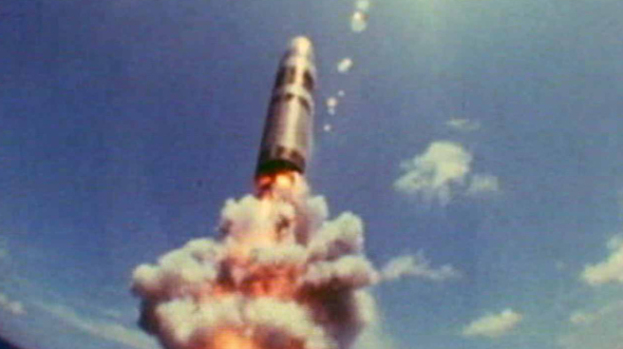 The UK must consider nuclear disarmament if Scotland becomes independent and removes Royal Navy submarines from the Clyde, according to a leading international think-tank.
The Washington DC-based Carnegie Endowment for International Peace is holding a seminar on Tuesday entitled The Scottish Question and the Future of UK Nuclear Forces.
It stated: "A referendum on Scottish independence scheduled for autumn 2014 could have profound ramifications for the UK's nuclear deterrent and for US-UK relations.
"The UK's entire nuclear force, made up of Trident missiles on Vanguard-class submarines, is operated out of two bases in Scotland.
"In the absence of a suitable option for re-basing the submarines in England or Wales, the UK's Royal Navy must consider a range of alternatives — including disarmament."
A veteran US Congressional defence analyst recently suggested that an "aggressively neutral" independent Scotland "might not be too good" for American defence.
Robert L Goldich, who served for over 33 years as a defence analyst for the Congressional Research Service at the US Library of Congress, queried whether "a disintegrating United Kingdom" would continue to be a reliable defence partner for the US.
According to the Scottish Government's Your Scotland, Your Voice consultation paper, an independent Scotland "would become a non-nuclear weapons state".
It says: "The UK's nuclear deterrent would not continue to be based in an independent Scotland and a Scottish Government would need to work in partnership with the rest of the United Kingdom to ensure an appropriate transition and relocation."
The SNP's anti-nuclear stance is also behind its long-standing aim to withdraw from Nato, although this goal was cast into doubt last month when defence spokesman Angus Robertson said the party was "looking at the policy options" regarding Nato.
Scottish Conservative constitution spokesman David McLetchie recently accused the SNP of having "a white flag, surrender-monkey attitude to the defence of this country".
The Carnegie Endowment, the oldest international affairs think-tank in the United States, was founded by Dunfermline-born Scottish-American industrialist Andrew Carnegie in 1910 to "hasten the abolition of war".
Its present board of trustees includes former United Nations secretary-general Kofi Annan.
Tuesday's seminar, being held in Washington, will feature St Andrews University professor of international relations William Walker, who has co-written a book on "nuclear weapons and the Scottish question", discussing the independence referendum's implications for the UK nuclear deterrent.
It will be moderated by James Acton, senior associate at Carnegie Endowment's Nuclear Policy Programme and a specialist in nuclear deterrence, disarmament and non-proliferation.