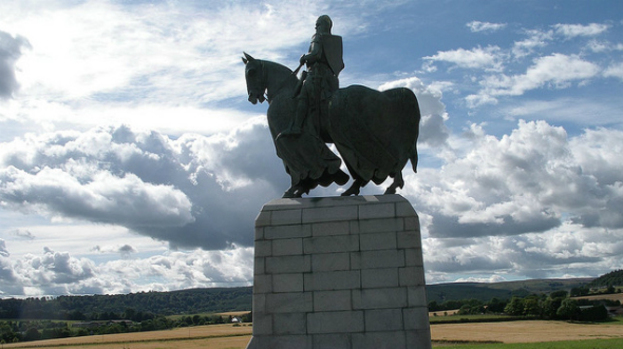 A visitor centre built to commemorate the 700th anniversary of the Battle of Bannockburn has been given nearly £4m in lottery funding.
The cash is additional to the £5m allocated by Historic Scotland for the centre, which is due to be completed in 2014.

Organisers hope to increase the number of visitors a year from 65,000 to 85,000, with an estimated 100,000 expected in the first year.

Key battlefield monuments will be repaired and modern technology will give visitors an interactive view of the battle, in which the Scottish army of Robert the Bruce defeated the forces of the English king Edward II.

Jenny Abramsky, chair of the HLF, added: "This is a ground-breaking project for Scotland and for the heritage sector.

"With this new facility, Bannockburn will be able to inspire visitors of all ages with an experience that reflects the cultural significance of this battle site. Even young people whose daily lives are filled with technology, from phones to games consoles, will be astounded by the interpretation as they enjoy learning about our past.

"I am delighted that it is our heritage which is providing an international showcase for the cutting-edge technology being developed here while also giving us a visitor centre which will make a significant contribution to Scotland's culture, society and economy."

Kate Mavor, National Trust for Scotland chief executive, said: "The Trust is honoured to care for a site of such significance to Scotland and beyond. We are creating a stimulating experience that does this historic place justice and tells the complex story of this crucial battle as accurately as possible."

HLF also announced initial support for a grant of £4,838,700 to refurbish Glasgow's Kelvin Hall, the former home of the Museum of Transport and the indoor International Sports Arena.