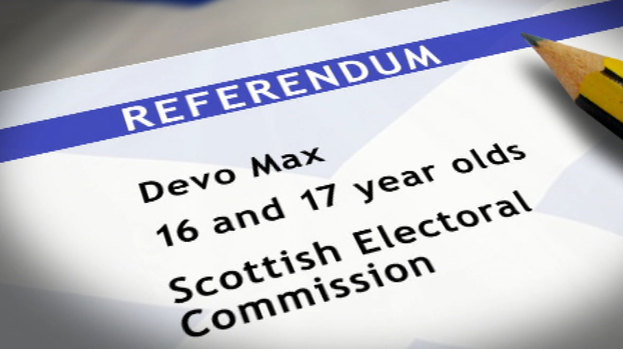 A majority of Scottish voters would back the so-called 'devo max' option on independence, according to a new opinion poll.

The YouGov survey for Channel 4 News also found 39% of Scots were in favour of full independence, while 58% backed giving Holyrood total control of domestic matters and tax-raising without breaking up the union.

The Scottish Government has said it would prefer any vote on the country's constitutional future to be a straight choice between independence and staying in the United Kingdom.

However it is open to including a vote of further devolution of powers as part of the ballot. The UK Government has insisted that it will only give Holyrood the power to hold a legal referendum if the SNP ditches the 'devo max' option altogether.

With Holyrood and Westminster clashing over when and how a referendum should be held, 44% said it should up to the Scottish Government to make these decisions, compared to 12% who said the UK Government should decide.

The poll also showed Alex Salmond's preferred date of 2014 was backed by 33% of voters, while 23% thought the referendum should be held this year and 15% wanted it to take place in 2013.

A total of 12% of voters believe there should not be a referendum at all.

Asked if there should be a 'devo max' option on the ballot paper - the exact details of which have not been spelled out by the SNP - 46% backed the measure, while 43% said the referendum should be a straight "yes or no" on independence.

SNP campaign director Angus Robertson said: "It is the second poll in as many days to put backing for independence at about 40%, and we are extremely confident that support will grow.

"The poll shows that 2014 is the most popular choice for when the referendum should be held and confirms that people in Scotland support a 'devo-max' option being part of the debate - and not shut out by Westminster."

YouGov questioned 1,026 adults and 114 16 and 17-year-olds for the study between January 12 and 15.
More About Referendum