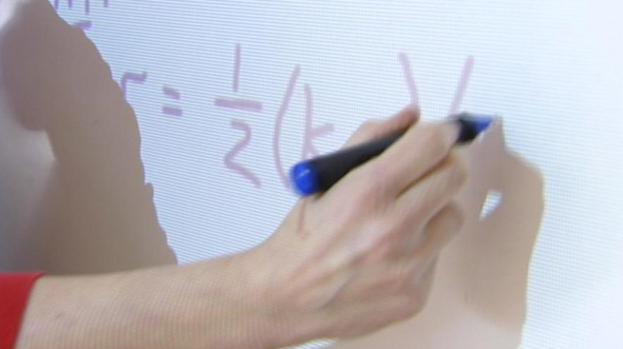 The Scottish Government has been accused of creating an employment crisis for newly qualified teachers as it announced plans to increase the number of trainees by 300.

Labour's education spokesman Hugh Henry said cuts to the number of teachers in work had created a situation where more than 80% of new teachers did not have a full-time job.

Union leader Ronnie Smith added that the government had compromised its own policy of training more teachers by failing to ensure that local authorities hired them once they were qualified.

The government wants to see 200 more primary teachers and 100 more secondary teachers trained by 2013.

Education secretary Michael Russell said figures showing that primary school rolls would rise over the next seven years made the case for recruiting more teachers compelling.

He said: "We are taking a measured approach and will continue to monitor the situation to provide necessary stability and smooth out the boom and bust management of teacher recruitment that we have seen in Scotland over recent decades."

But Mr Henry said the government's approach was "dishonest" and claimed ministers were "lurching from one extreme to the other."

He said: "This is the same SNP Government that a few years ago actually cut the number of teachers being trained. At the same time it cut the number of teachers employed in Scotland and caused a real crisis for those looking for employment with over 80% of newly qualified teachers now not in full-time permanent jobs.

"Teachers and parents want consistency and a real commitment to preserve the improvements made in Scottish education before the SNP came to power."

Figures released earlier this month showed that the number of teachers working in Scotland had fallen by nearly 4,000, from 55,100 to 51,286, in the four years since the SNP first took office in 2007.

The government said recruitment of student teachers was reduced in 2009-10 and maintained at baseline levels of 2,100 in 2010-11 and 2011-12 to address over-supply.

The figures also showed two-thirds of new teachers were in work after their probation year, up from 58% last year.

Mr Smith, general secretary of the Educational Institute of Scotland, said: "The Scottish Government continues to address only the supply side through the training of more teachers, and not the demand side where local authorities have been employing fewer teachers in recent years.

"This further emphasises the need for an agreed national staffing standard in schools, to ensure a consistent approach across all local authorities on teacher recruitment and employment."