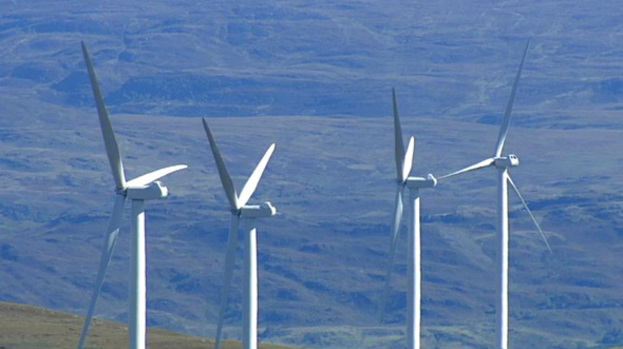 A conference in Edinburgh will hear claims that Scotland could earn £2bn from renewable energy if control was passed to the Scottish Government.

Reform Scotland included the figure in a report published on the eve of a major conference on renewables, which begins on Tuesday.

Energy minister Fergus Ewing, who is delivering the opening speech, said it would be a "criminal waste" not to take advantage of Scotland's potential in the sector.

He argued investing money in the sector now would help keep bills down in future.

The Scottish Government's target is to meet the equivalent of 100% of gross annual electricity demand from renewables by 2020. Currently the figure is 27.4%.

Mr Ewing said: "Scotland has huge potential for renewable energy. It has enormous wealth in its people, geography and natural resources and it would be a criminal waste not to take advantage of it.

"As well as skills and expertise, we have a quarter of Europe's tidal and offshore wind potential and a tenth of its wave power.

"We understand the scale of the challenge before us but we are more than equipped to meet it. If we want clean, secure, safe and sustainable energy in future, we must deliver Scotland's renewable energy resources.

"We already produce 40% of the UK's renewable electricity and with the continued investment we are witnessing, Scotland's energy will continue to be used across the UK and Europe in all future constitutional circumstances, including independence."