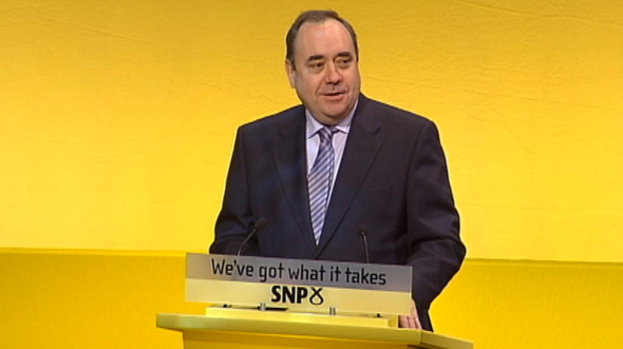 First Minister Alex Salmond has arrived in China for a week-long visit.
It is hoped the trip will strengthen business, cultural and governmental links.
A delegation led by Mr Salmond will visit Beijing, Shandong and Shenzhen before concluding the tour in Hong Kong.
The visit was kicked off with a St Andrew's Day Ball, organised by the Beijing Caledonian Society and taking place on Saturday evening.
A ceilidh and performance by Scottish Opera were on the agenda.
Mr Salmond said: "I am delighted to be visiting the great nation of China again.
"As the world's fastest growing major economy it is vital that government, business and cultural organisations enhance our already strong ties with China.
"More than 50 million people worldwide claim Scottish ancestry and our national day is celebrated with events in many countries – from Brazil and Canada to New Zealand and, of course, China.
Ewan Smith, Chieftain of the Beijing Caledonian Society, said: "We are far from home here in Beijing, but we are still very proud of where we come from and St Andrew's Night is a great opportunity to share this with the local community. "
The trip is the First Minister's third visit to China.