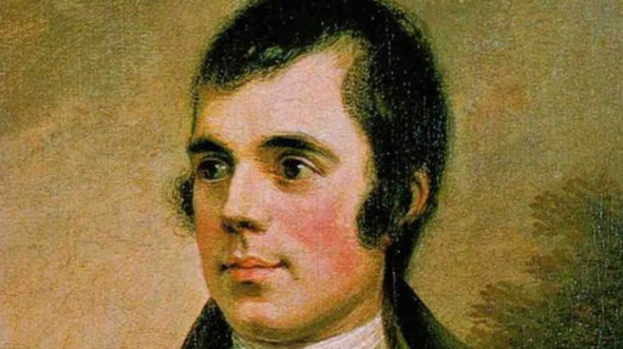 Scottish artist Kenny Hunter has been chosen to create a contemporary sculpture, commissioned by STV, in honour of the nation's bard, Robert Burns.
First Minister Alex Salmond will make the announcement at the official opening of the new Robert Burns Birthplace Museum in Alloway on Friday evening.
In November 2009, STV launched a week-long series called The Greatest Scot to find the most-loved Scottish personalities throughout history, inviting the public to vote for their favourite.
People across the world were invited to take part with thousands of votes received from countries including United States, Canada, Australia, South Africa, Japan - and of course Scotland. Robert Burns was crowned winner of the search.
To honour Robert Burns as the most important, influential and popular Scot of all time, STV is commissioning this £25,000 sculpture as a gift to the nation. It will be displayed at the museum in Alloway.
The First Minister said: "On the day of the official opening of the Robert Burns Birthplace Museum, I am delighted to announce that the life and work of Scotland's globally recognised cultural icon will be celebrated with a new sculpture commissioned by STV.
"Kenny Hunter has already shown his stellar skills as a sculptor, and this new tribute to Burns will join his work Monument to a Mouse, which is already housed here in the museum.
"STV's The Greatest Scot series has demonstrated that the Bard's enduring popularity and influence on Scottish culture continues to capture the imagination of generations of people throughout the world as the most influential Scot of all time."
Rob Woodward, Chief Executive of STV said: "Robert Burns, or Rabbie Burns, is a Scottish icon and is absolutely worthy of the title Greatest Scot.
"I'm delighted that STV is able to contribute towards the memory of this great poet with the commissioning of what is sure to be a wonderful, thought provoking work of art by Kenny Hunter. We are all very much looking forward to seeing the finished piece at its home in Alloway."
Nat Edwards, Director of the Robert Burns Birthplace Museum, said: "This commission represents a generous and fitting tribute to Robert Burns by STV, on behalf of their many viewers. It is entirely fitting that the new sculpture will be located in the very heart of Burns' birthplace, where it will serve as a wonderfully engaging reminder of the poet's enduring power to challenge and inspire us."
Kenny Hunter was born in Edinburgh in 1962 and studied Fine Art and Sculpture at the Glasgow School of Art during the mid 80s. He has exhibited extensively in the UK and abroad and boasts a number of high profile commissions for Scotland including 'Cherub/Skull' (1997) for the Tron Theatre and 'Citizen Firefighter' (2001) outside Glasgow's Central Station.
The sculpture for the Robert Burns Birthplace Museum will be a companion piece to Monument to a Mouse, the work Kenny has already completed for the museum. It will take inspiration from one of Burns' older poems, A Fragment (On Glenriddel's Fox Breaking it's Chain).
Kenny Hunter said: "I'm thrilled to have been selected to design and produce the STV Greatest Scot sculpture for the Robert Burns Birthplace Museum. This new commission will be called Liberty Regain'd and I'm very much looking forward to getting started on its creation."
IN DETAIL