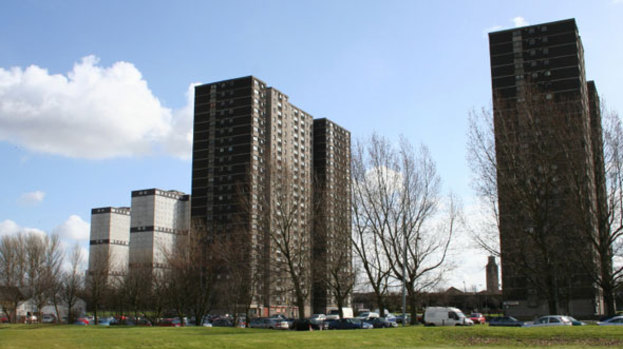 Most Scots feel safe in their neighbourhoods, while anti-social behaviour is at its lowest point since devolution, according to an official survey.
The government's Scottish Household Survey also shows that satisfaction with local schools and healthcare is on the rise, smoking is at an all-time low, internet access is increasing and households are continuing to recycle in high numbers.
However, the number of households with access to a car is on the slide and satisfaction with public transport dipped.
In total, 55% of respondents rated their neighbourhood as a very good place to live, compared with 49% when the survey began in 1999.
Meanwhile, 11% of respondents said that vandalism, graffiti and damage to property was common in their neighbourhood, against nearly 18% who said it was common in 1999.
The survey was modified in 2005 to include reports of harassment, drug misuse and rowdy behaviour, all of which have dropped.
Three-quarters of adults - 76% - said they felt very or fairly safe while walking alone in the neighbourhood after dark, whilst 97% say they feel safe when they are alone in their home at night.
SNP MSP John Finnie, who sits on Holyrood's Justice Committee, said: "These results are encouraging and a testament to the SNP government's continued commitment to improving local communities and building a better, safer Scotland."
Meanwhile, smoking has seen a gradual decline from 30% in 1999 to 24% last year.
However, the 2006 smoking ban did little to accelerate the slide, and last year's figure is higher than the government target of 22% by 2010.
Car access
Some 86% of respondents said they were satisfied with their local health service, up 5% since the SNP came to power in 2007, while satisfaction with schools rose 4% to 83%.
Home ownership fell by 1% in 2010, although this was in line with the steady fluctuations around the 65% mark since 2001.
However, there has been a steady rise in private lets, from 5% in 1999 to 11% last year, while the decline in social housing has also been reversed.
Social housing declined steadily from 32% in 1999 to 22% in 2009, meaning last year's 1% rise was the first in over a decade.
The proportion of households without access to a car has declined steadily, from 37% in 1999 to 30% last year.
One car households have remained fairly steady at 44%, but there has been an increasing trend of households with access to a larger number of cars.
However, satisfaction with public transport fell last year from 75% to 74%.
Labour finance spokesman Richard Baker highlighted a number of figures which he said showed "alarming levels of debt".
According to the survey, 29% of people have no savings; 31% of people owe money on credit cards, rising to almost half of people in households earning over £30,000; while 12% of people are not able to manage their finances well.
Mr Baker said: "These figures paint a grim picture of family life for too many people.
"Even two parents working face a struggle to get by."