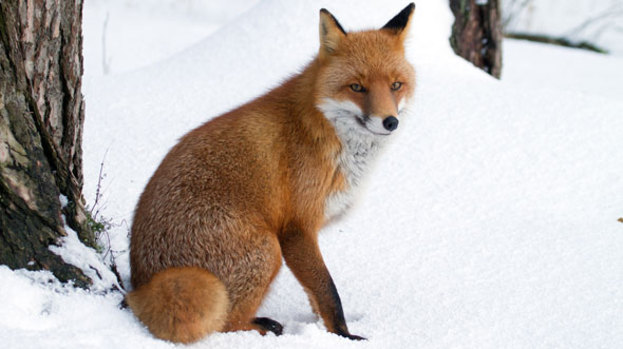 A new review of snaring is to be carried out, environment minister Roseanna Cunningham has said.
With further regulation of the practice included in new wildlife legislation, Ms Cunningham agreed there should be a review in five years time to see how effective this has been.
But Labour accused her of kicking the issue into the long grass and called on the Scottish Government to take "serious action".
The regulations, which include more training in handling of snares for those using them, along with measures to reduce the potential suffering of animals caught in the devices, are included in the Wildlife and Natural Environment (Scotland) Bill.
Holyrood`s Rural Affairs and Environment Committee has already backed the measures.
But after scrutinising the Bill, MSPs on the committee urged the Government to "take stock, after an appropriate period of perhaps five years" and consider if these had had a positive effect.
The environment minister argued that snaring could be the "least bad option" when controlling pests and predators.
She added: "Our intention in bringing forward further regulation in this area is to ensure that snaring is carried out by trained operators working to the best standards of animal welfare."
But Labour`s Sarah Boyack said her party was still "unhappy at the current practice of snaring in Scotland".
Poisoning
Ms Cunningham has already announced plans to change the legislation so that employers could get tougher punishments if their staff illegally poison birds of prey.
The proposed new vicarious liability offence, if approved, would see employers face jail sentences of up to six months, as well as a fine of up to £5000.
Today the minister told MSPs such a change would "ensure that employers whose employees are involved in the persecution of wild birds will be forced to shoulder responsibility for the actions of those employees".
She stressed that wildlife crime should be "vigorously pursued" by both the police and the crown.
However, Ms Cunningham added: "I can not direct either the police or the prosecution service as regards their operational decision making process."
She also said that 2010 was likely to be one of the worst ever for bird poisoning offences.
In the first half of this year 16 birds of prey were poisoned, including four golden eagles and one sea eagle. Five red kites, three buzzards, two peregrine falcons and one sparrowhawk were also poisoned.
Ms Cunningham said: "I wanted to stand here telling Parliament that the persecution of birds of prey had become a rarity and that poisoning statistics showed a marked decline.
"Sadly I can not do that today. I can not do that because 2010 is set to be one of the worst years on record for poisoning of birds.
Green MSP Robin Harper said the provisions on snaring were a good start, but he warned the area should continue to be monitored closely.
He added: "We need to make sure that if they turn out not to work, we need to return to the subject within five years."