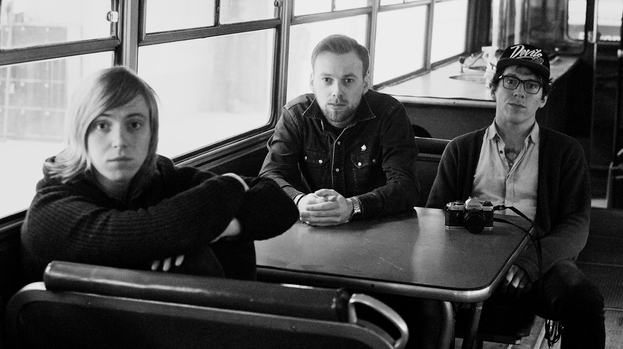 An Aberdeen band is preparing to hit the road with a group once dubbed 'The Most Dangerous Band in the World'.
The Xcerts have been selected to open for multi-million selling rockers Guns N' Roses at three of their UK tour dates at the Glasgow SECC, Birmingham LG Arena and London's O2 where a crowd of more than 10,000 is expected.
Guns are most famous for their hits including Sweet Child O' Mine, November Rain and Paradise City. The band has transformed dramatically since its heyday in the late 80s and early 90s when renowned top-hat wearing guitarist Slash lined-up alongside singer Axl Rose – who is now the only remaining original member.
The Xcerts heard the news they had been chosen to support GNR as they prepared to hit the road for their own headline tour in support of their new album Scatterbrain.
Lead singer Murray MacLeod, 24, from Aberdeen said: "It will be an honour to play with a band of Guns N' Roses stature and we are looking forward to taking 'Scatterbrain' to the big stage.
"We got confirmation about a week ago but weren't allowed to say anything until now."
MacLeod went to school at Robert Gordons and moved from Aberdeen to Brighton when he was 18 to study for a music degree and has "been on the road ever since".
"We caught wind of it maybe three weeks ago through our manager who asked if we wanted to be put forward for the three shows. We were actually quite hesitant because something like supporting a band of that stature seems ridiculous and unfathomable. I think we were worried more than anything we might get it and we'd have to play in these arenas."
Also on the tour will be rock legends Thin Lizzy – the Irish band which is best known for songs including the Boys Are Back In Town, Dancing In The Moonlight and Jailbreak. Lizzy have also changed since their heyday following the death of frontman and bassist in 1986 but still boasts Scott Gorham and Brian Downey in its line-up as well as former Whitesnake Marco Mendoza on bass.
"We were bowled over. It still hasn't really sunk in that we are playing with Guns N' Roses and Thin Lizzy and that won't sink in until we are there. I was incredibly excited and it was more of a surreal feeling as if it wasn't happening to us.
"I'm nervous, excited and everything you think I'd be and looking forward to going up there and being a complete no name band to everyone attending the show so it's nice to be complete underdogs.
"Never ever thought I'd get to be on stage saying 'up next are Thin Lizzy and Guns N' Roses' – it's incredible."
The Xcerts will take to the stage in Glasgow on May 25, Birmingham on May 26 and London on June 1.
People who read this story also read