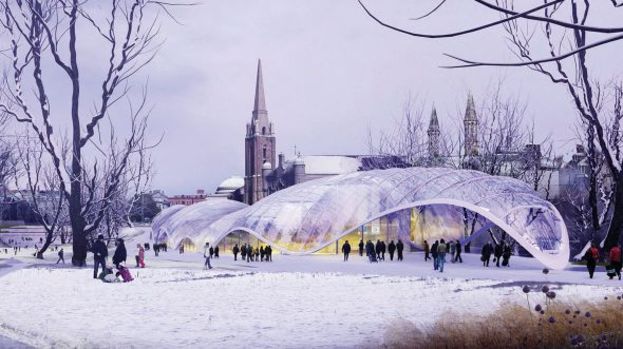 An opinion poll to gauge public feeling towards controversial proposals to transform Union Terrace Gardens would only use a sample of 2000 people, it has been revealed.
Aberdeen City councillors will decide at next week's full council meeting whether to hold a referendum at a cost of £250,000 or an opinion poll at a cost of £60,000 to test support for the City Garden Project.
Members voted to defer a decision on whether to hold a referendum that would take the form of a postal ballot at last month's enterprise, planning and infrastructure meeting.
Liberal Democrat councillor Kate Dean, the committee's convener, was successful in putting forward an amendment instructing officers to prepare a report on the feasibility of carrying out an opinion poll on the issue.
Businessman Sir Ian Wood, who has pledged £50m of his own money towards the £140m project, this week offered to pay 80% of the costs of holding a referendum.
He has said that if the response to the referendum is negative then he will withdraw his support for the project.
Over 15,000 people attended a two-week public exhibition to view six possible designs for the City Garden Project. A panel of judges who are deciding on the six designs have whittled the list down to two and have asked for more information on the cost and viability of each design.
A winner is expected to be announced in February.
IN DETAIL
Decision on Union Terrace Gardens referendum deferred
Referendum on City Garden Project will cost £250,000