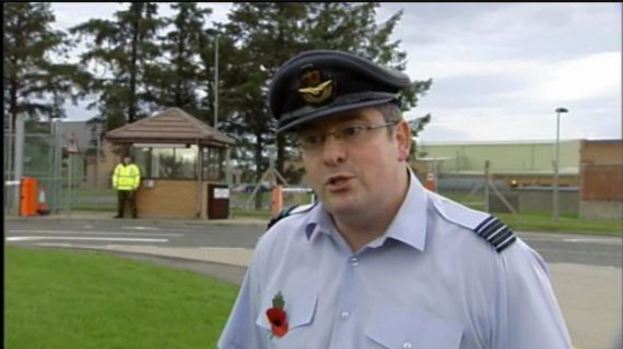 The RAF will be withdrawing completely from Kinloss when the Army take over the base next summer.
On Thursday, the Ministry of Defence (MoD) confirmed that 930 men and women of the 39 Engineer (Air Support) Regiment would be moving to the base from their current home near Cambridge.
The acting station commander at RAF Kinloss, Wing Commander Teds Edwards, confirmed that the RAF base would now be switching from a draw-down to station transitioning. The RAF had previously expected to finally leave the Kinloss base in 2013.
Commenting on the early arrival of the Army at Kinloss, Wing Commander Edwards said: "This is excellent news for Kinloss and the local community.
"RAF Kinloss has enjoyed a special relationship with Moray, and Forres in particular, for over 70 years and we hope that 39 Regiment Royal Engineers (Air Support) will enjoy the same close relationship with the local community as we do.
"With 39 Engineer Regiment arriving next summer, it means our plans will change from drawing down the Station to transitioning and we fully expect a smooth transition and hope to meet up with their Commanding Officer in the near future to start the process."
There are 600 military personnel currently based at RAF Kinloss, with 100 of these deployed either overseas or elsewhere in the UK. The base is also home to 205 Civil Servants.
Meanwhile, community leaders from Moray are planning to visit the 39 Engineer Regiment at their base at Waterbeach Barracks.
The Convener at Moray Council, Councillor George McIntyre, will lead a deputation including chairman of the Moray Economic Partnership, Jim Royan, in meeting members of the regiment and welcoming them to Moray.
Councillor McIntyre said: "Moray has a long and proud military tradition and a deep appreciation for our country's Armed Forces.
"I have been told many times by serving personnel who, when they first looked at the map and see where they're being posted to, thought the worst.
"After they experience the quality of life here - the good schools and facilities, low crime, low unemployment and quality housing - without exception they come to see Moray as one of the best postings they've had.
"Indeed, upon leaving the Armed Forces, many personnel choose to stay and settle in Moray, which I feel is the best test a community could have."
In a message to members of the 39 Engineer Regiment and their families, Cllr McIntyre highlighted the good air and rail links from Moray and the outstanding natural beauty of the area.
He added: "The loss of the RAF from Kinloss was like a death in the family.
"However, we are delighted that 39 Engineer Regiment will be arriving next summer, which is earlier than had been anticipated."
More About RAF Kinloss