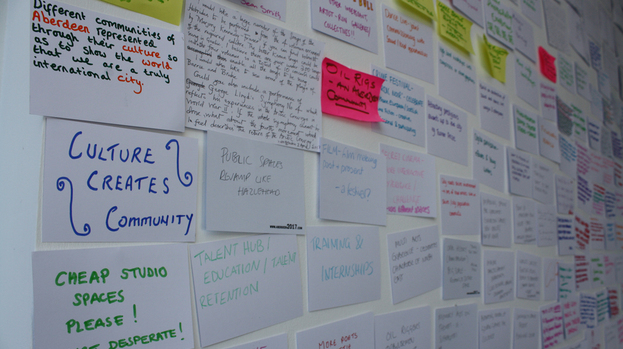 Plastered across the walls at the 17 hub on Belmont Street are hundreds of scribbled postcards.
Over 65,000 were sent by the Aberdeen 2017 bid team to people throughout the city to return with ideas that could help the Granite City scoop the top prize.
From sensible offerings about enhancing the tradition of the north to the weird and wonderful – the team assures that every voice has been heard.
One postcard asks for more performing arts, another suggests a Doric 'visual interpretations festival' and one even proposes 'gigs on rigs'.
Presenting the document, entitled 'Illuminating the North', bid manager Rita Stephen gave little away about its content.
She explained that it contains three themes: "Telling the Story of Aberdeen, Connecting the North and Shaping our Future", adding that there will be a mix of history, current diversity and the longevity of the plans for future generations.
Rita said: "Trade has taken place in this city for centuries and we have an important story to tell about how and where that happened.
"We have also made it very clear that we want it to be a grassroots bid so that we use the playwrights, artists and musicians from here. There is a wonderfully rich mix of craftsmen and women who work with us and the bid is spoken in an Aberdeen voice.
"We have some spectacular bridges and we have been approached about holding a huge event on one of them."
"We have attracted populations from all over the world to come and live here and 73 languages are spoken every day here in Aberdeen. There are huge opportunities to build on this diversity. The Italian community here is very keen to get involved as is the Japanese.
"We need to attract more people to come and live and work here. The oil and gas industry will need 120,000 more people over the next 20-30 years and that is something that will not just benefit Aberdeen but the UK and even the world."
A spokesperson from the team added: "The focus of this is about the young people of Aberdeen, which currently has one of the lowest rates of engagement for young people in things like theatre."
To say the revelations were vague would be an understatement, so we took to the streets to ask people what they loved about the city and what they would like to see change by 2017.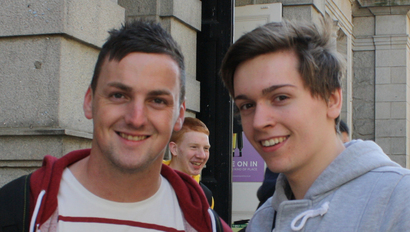 Andy Orchard (left) and Kris Middleton (right) on Union Street, Aberdeen
Kris Middleton "I think shopping is one of the best things about Aberdeen; I spend more of my time in Union Square, where everything is under one roof."
Andy Orchard "If someone was to come and visit me, I would take them to the pub, especially the places that have live music – that's what I spend most of my time doing. We need more music up here, it's not attractive to bands and DJs and so we don't get the big names. A decent venue would mean I wouldn't need to go to Glasgow every other weekend."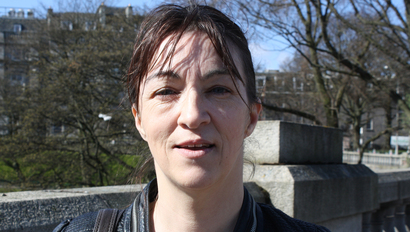 Julie Wregg "I don't think there is strong culture here in the city, I'm not sure Aberdonians really could say what it distinctive about being from here. I know that I enjoy wandering around in other cities but here there is not much to look at. More sculptures and better architecture would be a good start."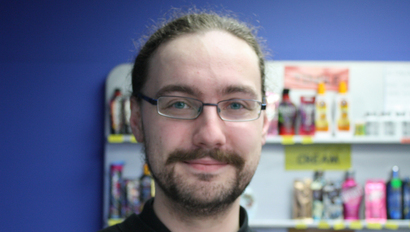 Phillip Morrison "I don't go out much in Aberdeen but I enjoy the restaurants, I think there are some really niche sushi places and lunchtime cafes. I would say there is a strong café culture here but I'm always looking for new places to visit during the day."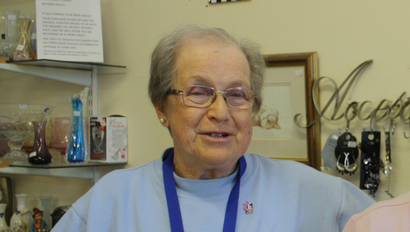 Elmere Evans "I think there are more important things to be focusing on or that money should be spent on more than the culture here. I enjoy going for walks and although the parks are lovely, especially Hazlehead and Duthie, the roads and pavements are a mess."
There was a strong reaction on social media sites as well, with many taking to the Twittersphere to back the city's bid.
We think there's a really strong case for #aberdeen2017. It could be an incredible year.

— Aberdeen2017 (@aberdeen2017) April 30, 2013
@stvaberdeen @aberdeen2017 Aberdeen was the 2nd city of the Scottish Enlightenment. That's often forgotten. #faberdeen

— Riddle Like (@endless_psych) April 30, 2013
@stvaberdeen history - we have the best city archives in Scotland - from 1398 to today, no-one knows, funds needed to make the most of them

— Michael Hodgson (@Cause_4_Effect) April 30, 2013
I really hope Aberdeen gets City of Culture. Because of what we might become as a result.

— Misssy M (@MisssyM) April 30, 2013
One good thing about Aberdeen is the ability to walk down to the beach when it's a nice day :)

— Stefania Di Ciacca (@Di_Ciacca) April 30, 2013
However, some were less flattering about the Granite City's cultural assets.
I'm all for aberdeen having a go at this toon of culture bafta caper but some serious money and someone with vision needs to happen..

— rougvie83 (@rougvie83) April 30, 2013
@bbcjohnbeattie City of Culture is NOT Dundee v Aberdeen. Can we look outwards and project ourselves on the UK? Why create a dog fight?

— Chris Andrews (@ca6000) April 30, 2013
anywhere is better than aberdeen tbh

— nicole fraser (@coles2407) April 30, 2013
Got something to add? Tell us on our Twitter and Facebook pages.
Related articles
People who read this story also read