When Bill Loudon suffered an agonising heart attack in his kitchen four years ago, he thought his life would never be the same again.
The 67-year-old was told that he would have to undergo triple bypass heart surgery, which signalled the end of his career in the stores at Aberdeen Royal Infirmary.
For someone who had led an active, and often hectic, lifestyle, the news was devastating.
The pensioner said: "It was a shock to have to leave work. When I was told about the surgery I was stunned, I knew it would change things. It took me six months to get organised and once I had the surgery I wasn't sure how I would be left feeling.
"The problem is that when men retire, people think they are ready to be put in a box in the ground, but I don't believe that.
"I joined the residents association, I'm a community councillor and I do the floral arrangements for hanging baskets in the area. I knew that I wanted to keep busy. I wondered if I might have to slow down and sometimes my wife will tell me to sit down and do as I'm told, which is difficult.
"I was missing my time with colleagues and being around other men my age. I also needed something with a purpose."
When the first ever Men's Shed opened in Westhill earlier this month - a place where blokes can get together, socialise and do a bit of woodwork - Bill was one of the first recruits through the door.
Bill said: "I love this place because I can work at my own pace, without anyone hassling me – there is no stress. It gives me more structure and I always find a way to keep myself busy.
"Last week there was about ten of us that just came in and sat around the table, poured some coffee and chatted for a couple of hours. Its fantastic. When you get these men together, the memories come flooding back.
"I am much better now, I can run up and down the stairs if I want, which I have to do sometimes when my wife is chasing me, which happens enough to keep me happy."
The Men's Shed movement originated in Australia, where there are now more than 800. The idea was to create a wood shop, complete with tools and individual bench areas, where men could meet, socialise and work on either community or personal projects together.
There are between 15-20 guys who meet three times a week at the old library at Westhill Academy, which has been refurbished into a workshop, complete with a comfy seating area thanks to funding from Aberdeenshire Council.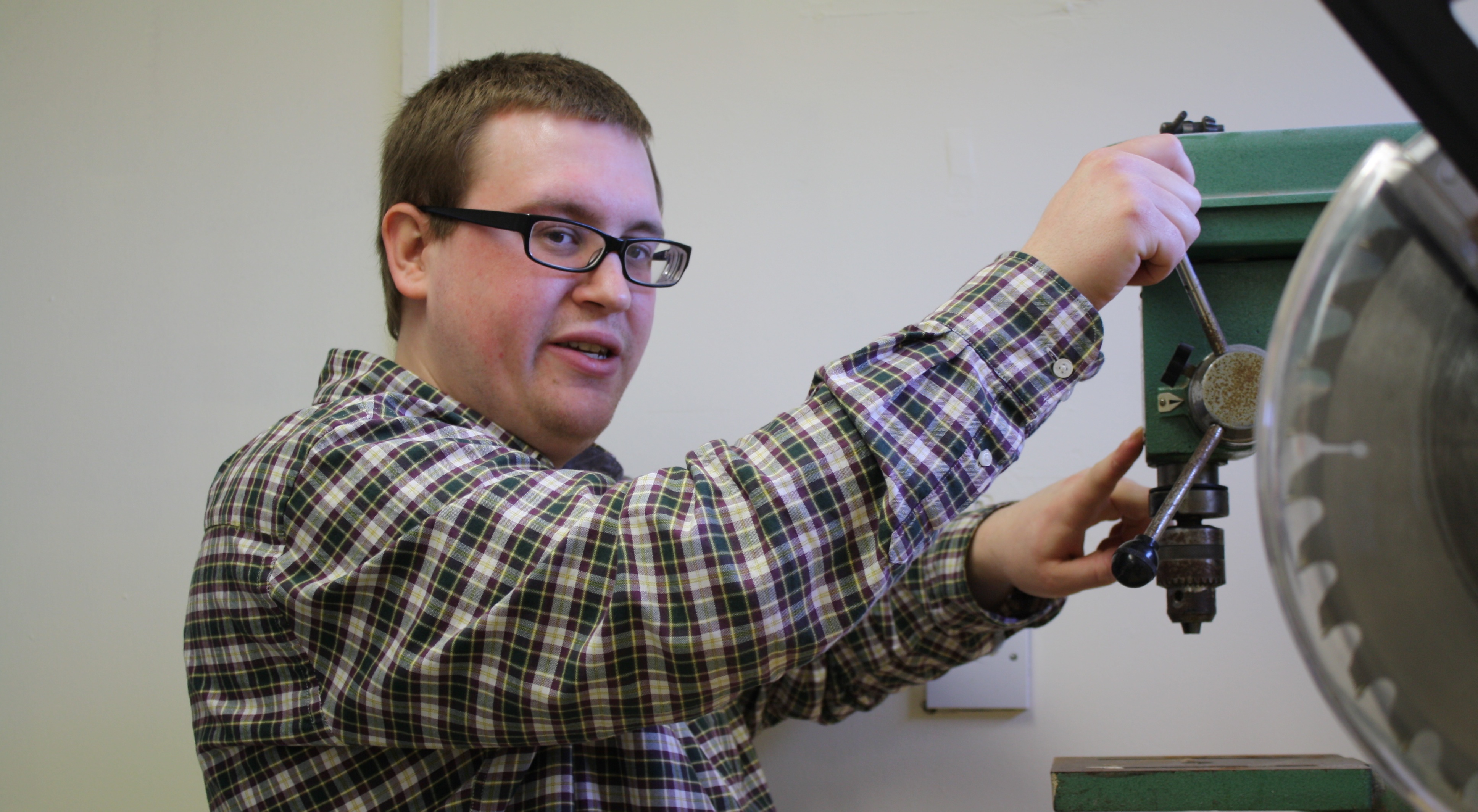 Marty Kehoe retired ten years ago after a long career as a teacher. The New Yorker, who is now the chairman of the Men's Shed in Westhill, said: "Becoming workless can present particular challenges for men including loss of role, status, workmates and income, which many find it hard to adapt to.
"Finding a way of working alongside others and with a purpose in view, but without imposed demands, can be exactly what some men need.
"There are very few services that allow men of our age to get together. Sure, we play golf - but men who enjoy this kind of work often end up alone in their shed at home and miss out on the companionship that they had at work.
"We share our opinions and moan to our wives but I think they are all sick of hearing it, so in this space we can meet up and have a grump together and give the wives a break."
An additional resident has made his home at the shed in the form of sociology PHD student Jeremy Watt, who is using the project as a focus for his study into masculinity.
The 25-year-old, from the University of Aberdeen, said: "Lots of men face loneliness and feel detached from the community – almost detached from being a man because they are not a breadwinner anymore.
"Most of the places men can go to in the community provide things to entertain them but they do not involve the men actually getting hands-on and producing anything.
"I'm here to be a part of and observe the interactions and work that is done. Masculinity is changing and we have to renegotiate the idea of what that means, which is even more important for older men, who can be forgotten by society."
The Westhill men currently have a commission to build a bench for a school, a windsock for a sailing charity and they plan to refurbish tools for sending to overseas charities.
To find out more about Westhill Men's Shed, visit their website or contact them via email.