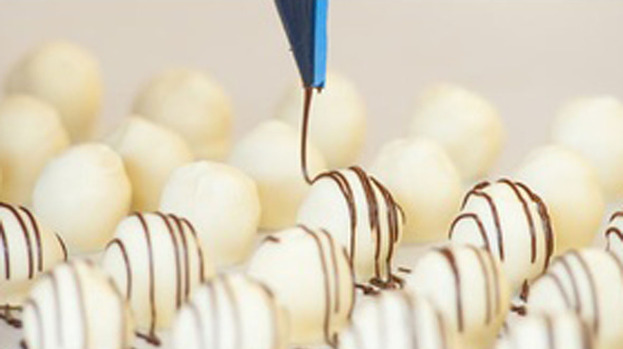 Looking for something to do this weekend in the Granite City? Look no further than our round up of the best events happening in Aberdeen over the coming days…
Singing Kettle
Husband and wife singing duo Artie and Cilla will be hanging up their Singing Kettle for good after an illustrious career entertaining children across the country. The pair from Kingskettle in Fife have drafted in a replacement actress following their departure from the group, which has taught children across the decades traditional Scottish songs, lessons on road safety with the help of some magic kettles. Before they leave though, the duo will take their final turn at the Aberdeen Music Hall with tour Fairytale Castle, which is sure to be filled with the usual jokes, crazy costumes and sing-a-long fun. Tickets are still available for the shows from the Aberdeen Box Office website and Fairytale Castle runs until Saturday, February 9.
Sweet like Chocolate
Chocoholics rejoice, as Jury's Inn at Union Square is hosting its Chocolate Fair this weekend from 10am until 6pm on both Saturday and Sunday. Local heroes of the cocoa world will be on hand to offer free samples, alongside an extensive range of stalls from the likes of Iain Burnett, Cocoa Ooze and Hotel Chocolat. There is also the opportunity to take a chocolate making tutorial, learn how to match whiskey and wine to chocolate and a sumptuous chocolate foundation to sample. Tickets are available from the Aberdeen Chocolate Fair website.
The Wedding Singer
Budding stars of the stage from Aberdeen University's Treading the Boards are performing classic 1998 film-turned-musical hit The Wedding Singer at the Aberdeen Art Centre this weekend. Take a trip on the rollercoaster of love, as New Jersey's renowned wedding singer Robbie Hart tries to figure out superficial and true love to a backdrop of 80s rock-tinged tunes. The show runs until Saturday, February 9 and tickets are available from the Aberdeen Box Office.
CSI Aberdeen
If you ever wondered what it would be like to stumble upon a crime scene, then look no further than the Satrosphere's Forensics special event this weekend. With a series of workshops including how to use light to distinguish tread patterns, finger print analysis and how to collect DNA from a crime scene, this day out is fun for all the family. The forensics event runs from 10am until 5pm on both Saturday and Sunday and tickets cost £5.75 for adults and £4.50 for children. For more information, please visit the Satrosphere website.
Comic Timing
Don't be fooled by his demeanour, as quick-paced comic Andrew Lawrence comes to The Lemon Tree on Saturday, February 9 with his hilarious stand up tour 'Andrew Lawrence is Coming to Get You!'. A regular on Stand Up For The Week and Michael McIntyre's Comedy Roadshow, the comedian is back on the road after a sell-out 50-date tour last year. Tickets are still available for the show from the Aberdeen Box Office website and the show starts at 8pm.
Related articles