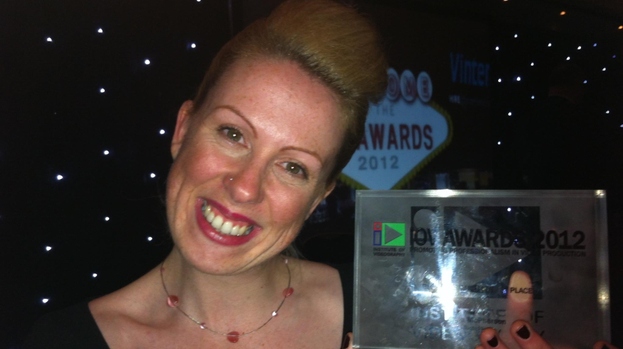 A Moray film maker has scooped a major award from the Institute of Videography at a sparkling ceremony in Manchester on Tuesday.
Anna McPherson's Hopeman-based Recite Films scooped the award for the 'Best Documentary' for her production promoting the Nepal Trust.
Founded in 1993 by former Army Major Alan Jacobsen, the Trust is a registered Scottish charity based in Nepal with an office in Glasgow. Major Jacobsen, who served alongside Nepalese Ghurkas during the second world war, set up the Trust to work in the most impoverished and remote areas in their native country.
The Trust invited Recite Films to produce a 15-minute documentary highlighting their work in Nepal, which involved Ms McPherson in spending some time in Nepal last year.
A spokesman for the Nepal Trust said: "Anna travelled to Humla to review the work of the Trust at first hand and produce the film documentary.
"The result has been truly astonishing and we are grateful to Anna and her supporting donors Benromach and Converged in helping us put our mission for the upcoming years nicely into view."
Anna McPherson has gained a wealth of film making experience since obtaining her degree in Media at Paisley University. She has worked with several mainstream film and television production companies including STV, where her credits include a series of 'Rebus'.
Ms McPherson won the Best Short Film award at the Moray Film Festival in 2010 and last week was short listed for the 'Most Enterprising Business' at the Moray Business Women awards in Elgin.
After receiving her award Anna said: "I'm just ecstatic, words simply cannot describe how I feel right now."
Local councillor Carolle Ralph last night said she was "thrilled" at the well deserved recognition for Anna's work. She said: "We are all chuffed to bits for Anna after her winning this highly prestigious film industry award.
"We are so proud of her hard work and achievements - people will hopefully take much more note of what is going on at Recite Films."
Your report: If you have information on this or any other story, please let us know. You can send information, pictures to stuart.crowther@stv.tv or call us on 07753 786177.
Related articles
People who read this story also read